Gin and jazz has long been one of my favourite cocktails. During my student years in Bristol, my friends and I gathered frequently at a pub on the waterfront, The Old Duke, where there is live jazz every night. We'd line up the gin and tonics – only £2.40 in those days, in that neck of the woods – listen to the music for an hour, then line up a few more during the 'ginterval'. By the end of the second half, we were dancing, in what little space there was, and gazing up at a ceiling covered in fading posters advertising the old jazz greats. At this pub, the ladies' loos are labelled 'Ella's' and the gents' 'Duke's'; there's jazz even in the John.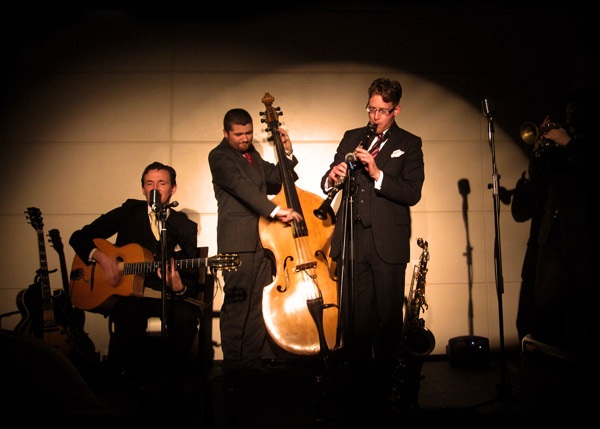 With gin and jazz so intertwined for me, then, I couldn't be more delighted to hear that Mayfair's InterContinental London Park Lane has launched a new regular event, 'Gin & Jazz'. This is to be a monthly tribute to classic cocktails and golden age jazz set to the gorgeous backdrop of old-time hotel glamour.
Musicians billed for the next few months include Viper's Dream (Jan 19th) and Benoit Viellefon and His Orchestra (Feb 16th, March 15th), and there are 35 gins billed, to be exquisitely mixed by the award-winning team at the Arch Bar. Fans of Hendrick's Gin will be pleased to hear that specialty Hendrick's cocktails will be created for the night. And you can enjoy a limited edition bar menu, created by executive chef Paul Bates, including a selection of sharing platters. Although, I think I'll be too busy sipping gin and letting my mind wander to the era that should have been mine. I hope you'll join me.
Gin & Jazz will be held on the third Thursday of every month from 8pm-10pm at InterContinental London Park Lane, 1 Hamilton Place, Park Lane, London W1J 7QY. Entrance is complimentary, but tables should be booked in advance to avoid disappointment. Email thearchbar@ihg.com for reservations. Tel. 020 7409 3131