The first thing I did with The Beloved when arriving at Lime Wood was to lose her. This is easier than it sounds. I'd been having a lunch with the family to discuss various weighty matters and I suggested that she might want to head straight down to the hotel to take a turn around the grounds before sunning herself lightly at the spa. Agreeing readily with this, she gaily trotted off, and that was the last I saw of her for several hours. No doubt she was relieved to be rid of my nonsense for a little while.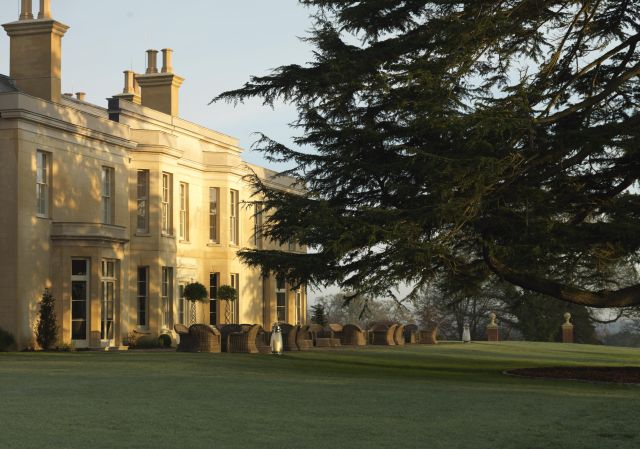 Thus, when I arrived at Lime Wood, I was on my own, at least for the time being. First impressions were exceptionally good, with an elegantly restored main house dating back to the Regency being complemented by some sympathetic and stylish modern additions, and the whole shebang being decorated in the sort of effortlessly chic way that combines old school country house charm with decidedly contemporary comfort. Located in the heart of the New Forest, arriving there is a delicate assault course, with wild horses roaming the roads and equally wild stockbroker types apparently vying with one another to see who can drive in the most reckless fashion. And yet once you're through the gates and up the drive, cares and comforts seem to fall away, with the delightful, tweed-clad staff only too happy to accede to your every (reasonable) request.
The rooms here fall into two categories, namely the ones in the main house and the various 'Forest' ones; one of which we'd been billeted in. I walked in, and it was all I could do not to laugh with delight. The suite, named Crescent 3, was absolutely vast – so huge, in fact, that it occupied two far from insubstantial floors. There was a good-sized sitting room, a terrace, a downstairs single bedroom and shower room, an upstairs king-sized bedroom and equally king-sized bathroom and then – as if all that wasn't enough – there was an upstairs terrace as well. If a hotel can be measured by the standards of the luxury that it offers those who choose to stay there, this hit a terribly high note.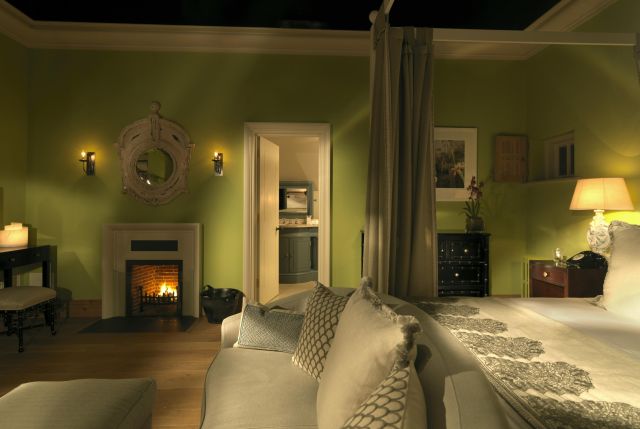 Failing to find The Beloved, I roamed the grounds for a happy half hour. Landscaped in the most beautiful of ways, there's everything from a smoke house to ponds in the garden, and there's even a few slightly eyebrow-raising pieces of modern art dotted about the place; I took vague exception to a giant, silver fish, and then considered that it probably would have taken exception to me as well. On a lazy, atypically warm Sunday afternoon visitors were having postprandial naps, or enjoying a glass of champagne on the terrace. As I wandered around, I couldn't remember having been in a nicer place. Even if one's inamorata was absent from one's side.
At last I found her, frowning at a magazine by the indoor swimming pool in the spa. Pleasantries were exchanged (mainly consisting of my being scolded for not having looked hard enough for her – reader, it was all I could do to keep a straight face) and then I was off to be vigorously pummelled and pushed for an hour by the sort of bright, enthusiastic girl who combined an incongruously jolly-hockey-sticks accent with expert technique in the back-rubbing stakes. I left the spa feeling as if I'd gone ten rounds with an especially expert boxer, but also, for once, that I'd done myself relatively well.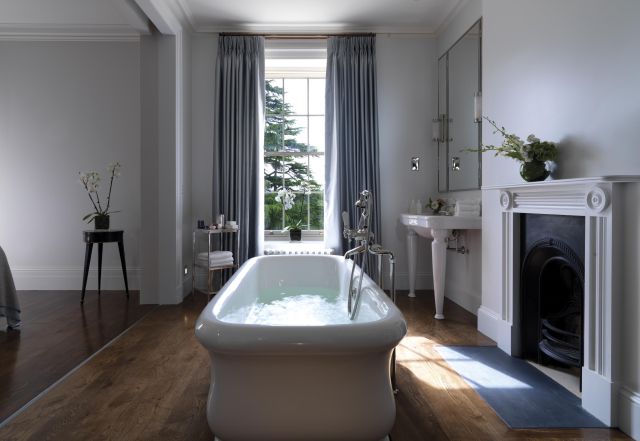 The rest of the afternoon passed pleasantly, thanks in no small part to the bottle of red wine left thoughtfully in our room and the glorious views of the forest that lay behind us. Then, before we knew it, it was time for dinner, which I'd especially been looking forward to. After the original restaurant, which was run by Alex Aitken, had been met with a somewhat blasé response, the owners had the brilliant idea of working with the multi-talented Angela Hartnett, who brought her no-nonsense Italian cuisine flair to the kitchens, alongside Lime Wood's head chef Luke Holder. The results are spectacular. Although we resisted our perky waitress Honor's recommendation of the 'Il Tavolo della Cuccina' menu, we nonetheless managed to contrive a feast featuring such delights as home-cured meats (no doubt the smoke house played its part), perfect veal cheek ravioli and agnolotti, exquisite lamb chops with spinach, and a honeycomb-infested chocolate dessert. The room, which owes something to Lime Wood's sister hotel The Pig in its seamless blend of upmarket and informal, is cosily enchanting, and the staff are that rare mixture of friendly and well-informed. What with a bottle of excellent Pinot Noir, we could have stayed there all night.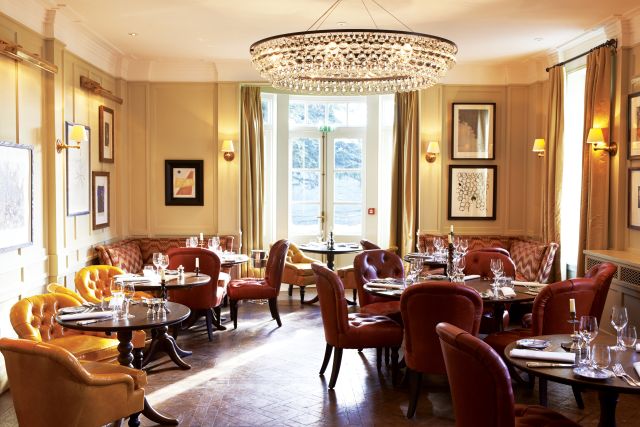 But, alas, all good things have to come to an end. So after a superbly comfortable night's rest, a slap-up breakfast in the informal Scullery and a quick shower, we took one mournful final walk around the grounds before we were dragooned back to the train station and to civilisation. As we checked out, the smiling receptionist handed over a couple of bottles of water and some lime sweets (sic) for our journey. 'Thanks so much, we'll hope to see you again soon', she intoned sweetly.
As I sit writing this, on a cold, grey day, I look back to those happy few hours in the New Forest idyll, and realise that, could I go back, there's very little that wouldn't instantly be ameliorated. Lime Wood has that effect on people; no wonder pint-sized jazz poppet Jamie Cullum and model-cum-author Sophie Dahl got married there. Chances are, you'd want to as well – but in the meantime, visiting for a night will have to substitute.