There's nothing the English like better than bed-hopping – flowerbed-hopping, that is – and this season we're following the Duke of Windsor's lead in staying impeccably groomed amid the blooms. Knitwear and accessories come in pale pastel pinks, darker baby blues and dusty roses, while khaki greens and tans are hardy style perennials. Canvas or cotton patch pocket jackets are innately rakish, with elbow patch detailing to keep the thorns from snagging. Trousers come in soft earthy tones, while coloured-check and denim shirts are the full Monty Don. Add outerwear with zip-away hoods for those sudden showers, and you're ready to keep on trugging.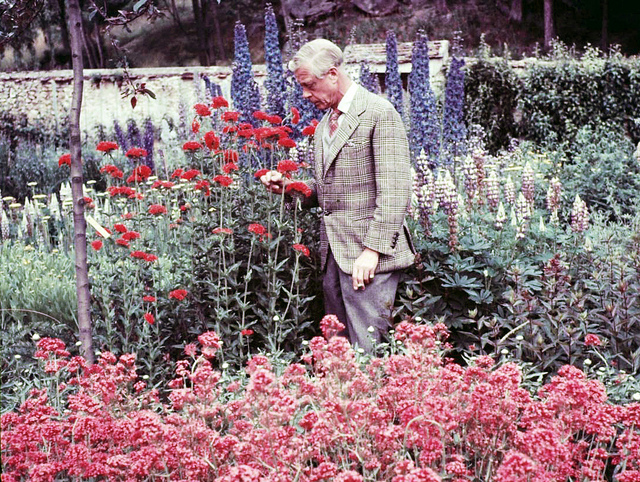 Our Bruton Place window has taken a decidedly floral turn this month, to co-ordinate with the seasonal theme we've dubbed "Royal English Gardens". On display is this two-piece suit in a grey Prince of Wales check super 130s wool with a lilac overcheck which is lined in a purple Spitalfields Flower print satin, with a slim fit trouser, styled here with a blue Prince of Wales check shirt, purple knitted tie, and four block colour handkerchief. The suit is ready-to-wear costing £750.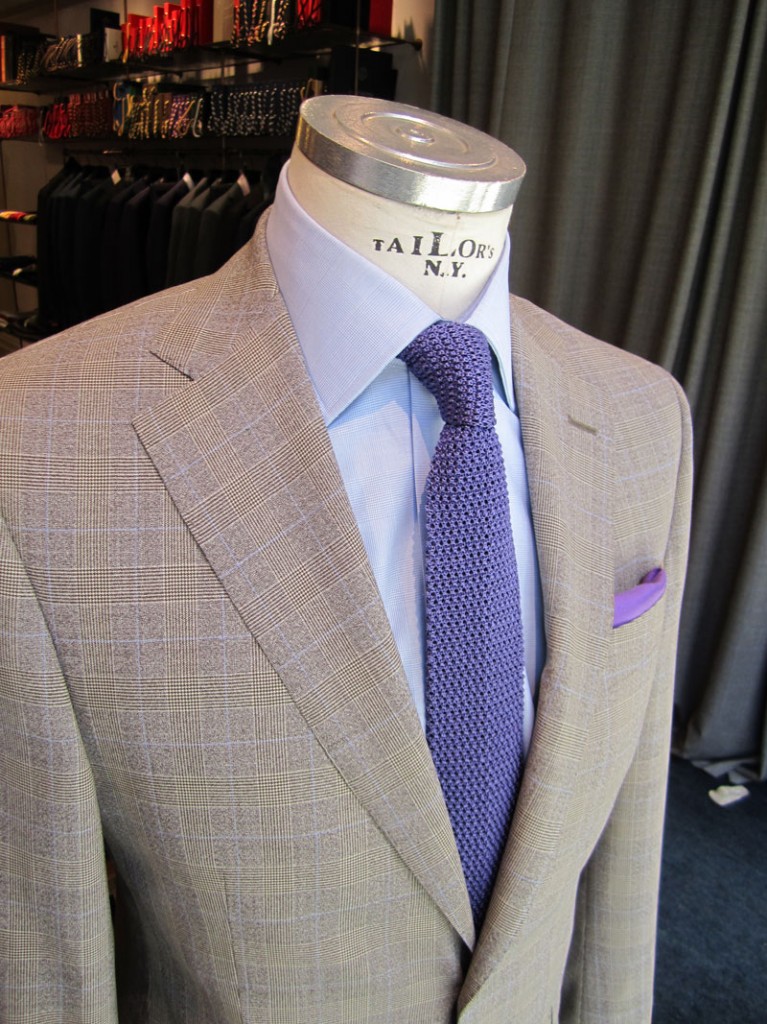 Alongside, we've styled this buggy-lined coral hopsack blazer (£495) with a white Oxford shirt, pink Prince of Wales check handkerchief, sand-coloured cotton slim fit trousers, and a pink and white stripe scarf.