Memphis, a musical by Bon Jovi's keyboard player, David Bryan and American playwright, Joe Dipietro celebrates the black roots of rock 'n' roll. But is the whole concept a bit misleading? While the musical has good intentions, it could leave you believing that rhythm and blues is the sole catalyst for the creation of rock 'n' roll.
While some roots of rock 'n' roll do lie in R&B, we can't deny the influences of other genres and country, jazz and the blues all had an impact. It was more a hybrid of black and white music that led to the creation of the new genre, not just 'black people's blues sped up.'
Bryan and Dipietro created the story around a concept written by George W. George, an American film and theatre producer. It's loosely based on pioneering DJ, Dewey Philips, aka 'Daddy-O', who popularised 'race music' with the main stream in the 1950s, playing jazz and R&B alongside country and boogie-woogie.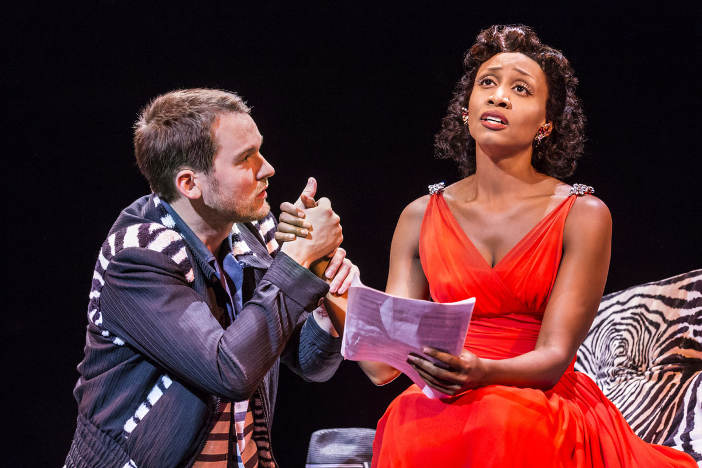 In the opening scene we're taken back to 1950s Beale Street – a cultural hub for black musicians since the mid 1800s and famous for the likes of W. C. Handy, Louis Armstrong and B. B. King. A DJ sits in a radio booth, preparing us for the opening number. The scene transitions seamlessly as the radio booth sinks down, down, down below the stage, and dancers flock around it to the tune of 'Underground'. The warm, dark lighting lends an intimate atmosphere to the stage, drawing us in to see one of Beale Street's best-kept secrets.
Next enters Felicia (Beverly Knight), to finish the number and the music halts abruptly as Huey Calhoun (Killian Donnelly), enters. All eyes fall on the only white man in the room. He was passing the club and came to see 'if the face of the singer is as pretty as the singing itself'. He isn't disappointed. Felicia's brother tells Huey where to go, but he quickly wins them over with his singing protest that what he heard is 'the music of his soul'. He wants to make Felicia a star. And so the story is set.
Huey sets out on a journey to make Felicia famous and win her heart. He lands himself a job at a radio station, winging his way to popularity with his energetic voice and selection of R&B music. He quickly becomes popular with the younger Memphis crowd, using his newfound fame to help promote Felicia's singing.
Beverly Knight is a radiant Felicia. She has a natural ease on the stage, and an ability to draw you into the story with her dynamic, soulful voice. So much so that some aspects of the musical pale in her presence. Even the energetic rock 'n' roll inspired choreography isn't quite enough to draw your eye away from her for too long.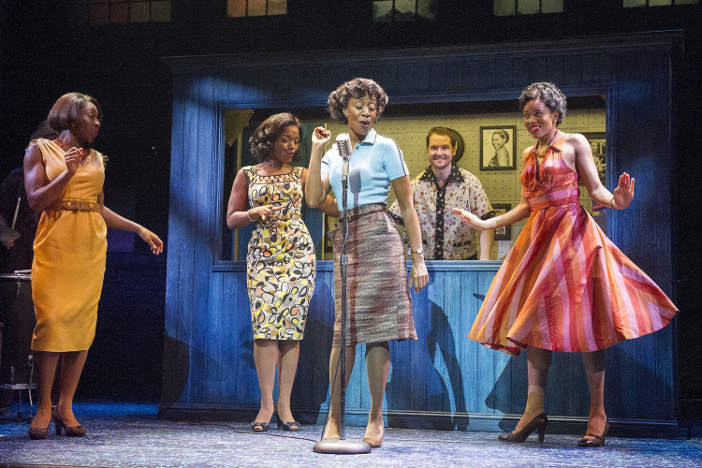 Huey Calhoun is an odd match for Felicia. Donnelly creates a wonderfully arrogant, obnoxious, and loud character. It's difficult to understand Felicia's attraction to Huey, other than his unconditional belief in her singing. Indeed, her first single leaves you wondering if her feelings towards Huey are genuine, as she jovially sings 'Someday I'm gonna steal your heart, someday I'll rip it right in two'. Felicia might steal Huey's heart, but as he sings in the closing number, he'll never let anyone 'steal his rock and roll'.
Memphis is a fun, energetic and uplifting musical, with catchy songs, atmospheric sets and dramatic storyline, even if it is an overly-simplified homage to the rise of rock 'n' roll.
Memphis at the Shaftesbury Theatre, 210 Shaftesbury Avenue, London, booking until 28 March 2015. For more information and tickets visit the website.