I so wanted to like this musical adaptation of Emile Zola's 1867 novel of the same title at The Park Theatre. The Park Theatre is one of those miracles of our times. When most theatres and theatre companies are loosing funding and struggling to keep going along comes a brand new purpose-built theatre. It opened in May 2013 and is an absolute gem. It has two beautiful auditoria with fantastic public areas to drink and eat in. This is a venue that deserves our fullest support.
But back to Therese Raquin. Oh dear! I have heard it said that musical theatre can trivialise its subject matter. This sadly is very much the case with this production which has transferred from the Finborough Theatre. Julie Atherton, in the title role, is obviously a very good actress and singer and she is the evening's strongest performer by far. I remember her very fondly from the original West End cast of the smash hit musical Avenue Q and she obviously knows what she is doing here. She is emotionally committed and true in what she does but because of the context in which she does it, her performance seems strangely out of place and slightly embarrassing to watch.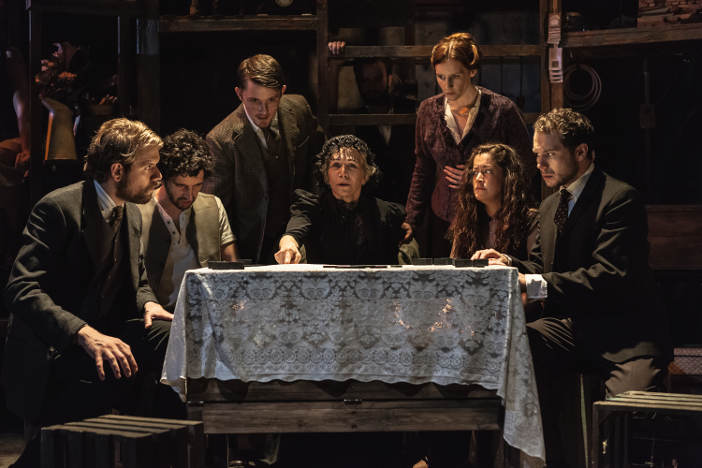 Greg Barnet as her butch lover and partner in crime, Laurent, suffers from knowing that he is supposed to be butch and comments on it rather too much. Instead of just "being", he demonstrates his masculinity too much. Both sing wonderfully and with great passion but I often found myself cringing slightly because they seemed in a different world to everyone else. Both Jeremy Legat who plays Therese's weedy husband Camille and Tara Hugo who plays Camille's mother Madame Raquin are partly to blame for this. On several occasions Legat says a line and then grimaces at the audience, (which inevitably gets a laugh), totally undermining what he has just done.
Tara Hugo too appears to be playing for laughs on occasion which is completely out of character for the domineering matriach she is supposed to be portraying. The set and costumes are clever. You get a flavour Victorian France without going the whole hog which would have cost a fortune. It works well with one notable exception – when a repentant Laurent goes to the morgue to search for the drowned Camille he inexplicably comes on wielding a plastic flashlight that looks like he just bought it in Halfords.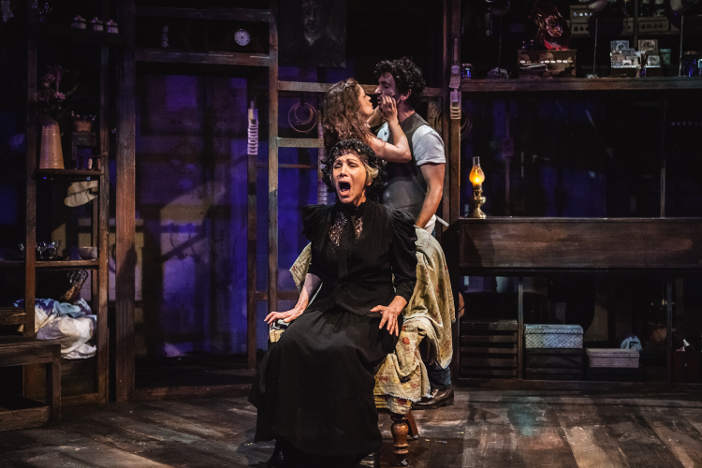 Directed by Nona Shepphard, the show is more or less sung, with the odd line of dialogue scattered about here and there. The score by Craig Adams is obviously phenomenally complex and challenging and it is a credit to the entire cast how effortlessly they perform it – so effortlessly that I sometimes wondered if they were making it up as they were going along. The whole thing just left me feeling slightly depressed. A huge amount of work has blatantly gone into Therese Raquin and yet it simply doesn't fly.
Therese Raquin at the Park Theatre, Finsbury Park, London, N4 3JP, until 24th August 2014. For more information and tickets visit the website.

Clifton Terrace, Finsbury Park, London N4 3J
2014. For more information and tickets visit the website.