And now for something completely different. This month, the spa column goes off in a new direction – a medical one. While there is no doubt that some of the spas covered over the last year have had some medical features, the interventions have been soft ones. This month, it really is completely different.
Malaysia is a country that's positioning itself as a health tourism destination. In fact, medical tourism is a government initiative and has a body devoted to the idea – the Malaysia Healthcare Travel Council (www.mhtc.org.my). They vet the hospitals and doctors, they have airport offices in Kuala Lumpur and Penang just waiting for medical travellers and they try to arrange a complete service covering everything from transport to the hospital to recuperation in stylish luxury resorts. They even monitor costs – which are kept low. So, who goes and why?
According to the stats, the top three treatments for UK patients are general surgeries, gastroenterology and orthopaedics. Clearly, you aren't going to spend 12 hours on a plane if you're facing a medical emergency, so all the treatment tends to be elective. If you're facing a long wait on the NHS, it can make sense to have an exotic holiday and get the problem sorted while you're there. And at a fraction of the price. Prices in Malaysia are on average less than half of the UK costs, often as little as a third. While there are negotiations on going with insurance companies, at the moment, they won't cover you for care abroad, so you are looking at paying yourself.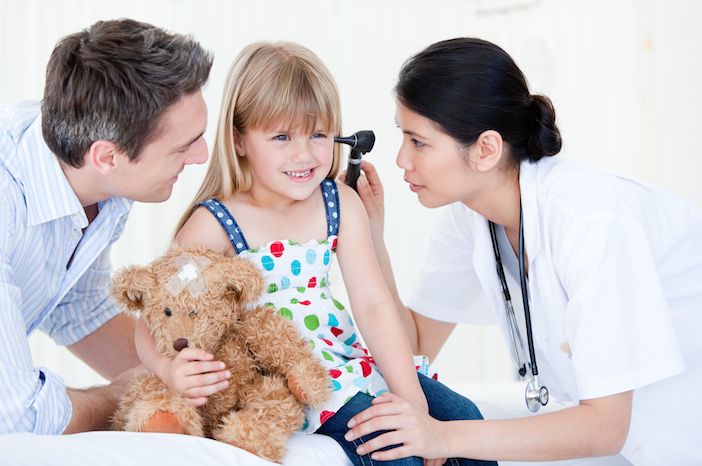 So what do you get for your money? In spite of the price differential, the hospitals in Malaysia are top of the range. In terms of cleanliness and comfort, I couldn't fault a thing. The hospitals are spotless and attractively decorated with a palpable atmosphere of calm. The nurse-to-patient ratio is very high when compared to our own system and the doctors are all trained and accredited either in the US or the UK (mostly the latter). The medical technology is advanced – MRI and CT scans everywhere, gamma knife for brain surgery and anti-gravity treadmills for speedy rehab after surgery.
So those are the pros, what about the cons? The biggest has to be the distance and this has to be considered on two counts. Firstly, you have to think about that 12-hour flight and how you're going to feel travelling home and, secondly, there is the question of follow-ups. Treatments that involve frequent visits are clearly not going to work unless you have a lot of time on your hands and plan on a long stay in South East Asia. So for most of us, it's better to look at surgery that needs only the procedure and one or two check-ups. That way you can combine surgery with a holiday and recuperate in tropical comfort. So a joint replacement, say, would make sense and, above all, dentistry and cosmetic surgery are clear winners.
Dato Dr How Kim Chuan ("dato" is roughly equivalent to a knighthood) runs the Imperial Dental Specialist Centre in Kuala Lumpur where they offer "royal treatment" with films for you to warch on the ceiling and state-of-the-art technology. You can have everything from a check-up to a "full mouth rehabilitation" and their aim is to create the perfect smile. One of their bestsellers, especially for foreign visitors, is Invisalign, a teeth-straightening system that is completely invisible, unlike conventional braces, and you can adjust the tightness yourself as you go along (so no follow-up visits). Dr How can do crowns at a fraction of the price in the UK and give you a complete dental makeover which, he promises, is pretty well pain free and very, very speedy. You won't have any dietary restrictions either, so you can spend the following day trying some of Malaysia's great cuisine and visiting shops and temples. The one treatment that would be tricky is implants. It takes three months between the two visits so unless you're planning on a major tour of the region or a long stay in Oz, you'd need to make a repeat visit three months later. It might be worth it, though, if you're not a big fan of the dentist's chair. Dr How uses a CT scan to guide him – and an implant takes just 10 minutes.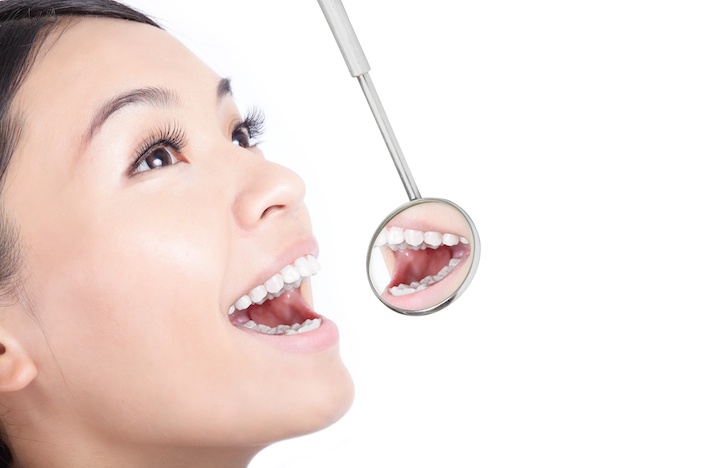 While at the moment, there aren't huge numbers of UK medical tourists in Malaysia (just over 13,000 in 2012), there are plenty travelling from Australia, New Zealand and other closer neighbours (over 770,000 ever year). And, aside from the high medical standards and low costs, there are good reasons why Brits might be joining them. Unlike many South-East Asian countries that offer medical tourism, here everyone speaks excellent English – and communication is clearly paramount when you're talking about an operation. It's a leftover from the days of Empire – along with driving on the left and the same electrical system (no adaptors required).
Then there's the country itself. If you're going to travel this far, you'll want to combine it with a holiday while you recover. There's plenty of choice. The capital, Kuala Lumpur, is turning itself into a thoroughly contemporary city but it hasn't lost its soul or its fusion cuisine (Chinese, Malay, Indian and many others are in the mix). Whether you eat in the revolving restaurant at the top of the KL Tower (with great views over the twin towers and the city) or in the Ginger Restaurant in the central market, the food is excellent. Those who live in KL, though, think the food is even better in Penang – which happens to be another medical hotspot.
Penang is an island, connected by two bridges – one 24km long, the other 13km – to the mainland. The old town, Georgetown, is a gem best enjoyed by trishaw (the traffic's a nightmare) and has a China town as well as a Little India – so great for street food. It's a place that was built on sea-going trade: tea, sugar cane, rubber, pepper and, of course, opium. Red and golden Hindu and Buddhist temples rub shoulders with blue-domed mosques alongside shops selling bamboo furniture, herbalists, car body shops, discos and pubs. Red Chinese lanterns are suspended from the overhangs of the galleried houses with their wooden shutters. And on the Clan Jetties, the houses are built out on stilts over the sea where people have lived since the nineteenth century.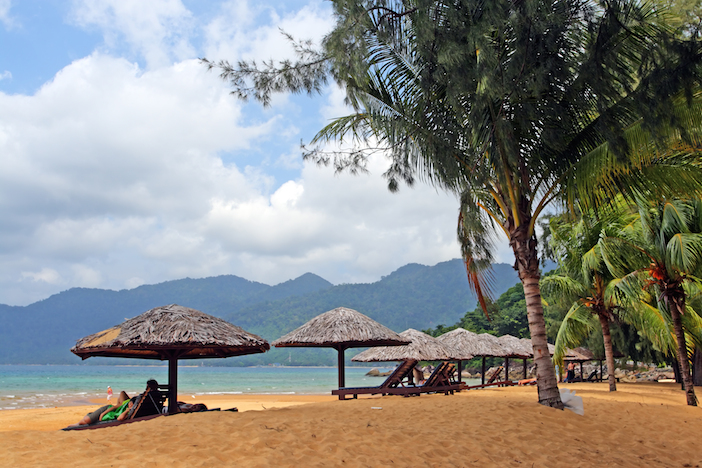 If you want somewhere to relax and recuperate in style, there are resort hotels around the coast and these are probably the best bet if you want some privacy while you recover. This is almost certainly going to be the case if you've opted for cosmetic surgery. Some of the most popular procedures here are cosmetic with high standards and low prices. Top ops include tummy tucks, face lifts, nose jobs and liposuction. You'll need about two weeks to recover from these before you travel home so you will want comfort and room service, particularly at the start. The five final hospitals on the list below all do cosmetic surgery among many other things and you can contact your surgeon and discuss everything in detail (plus sending photos as a guide to the best procedure) before you go so you're ready to get started soon after arrival. Some of the before-and-after shots had to be seen to be believed – I was particularly stunned by the major weight loss procedures that left the patients looking not just thinner but in really good shape (from numerous belly folds to washboard).
Of course, you can just get checked out while you're there. Spend a day at Golden Horses Health Sanctuary in Kuala Lumpur and you can have one of the most in-depth screenings (all the usual tests plus cancer, liver, eye, kidneys, thyroid and cardiac screenings) for the princely sum of  £240. You get all the results back the same day (they have their own labs on site) and you can take a belt and braces approach and have a traditional Chinese medicine check-up too at their TCM Wellness Centre. There then follows advice both medical and nutritional to help you aim for optimum health. (This would be, incidentally, a good hotel to stay post-op in KL.)
This can only be a brief introduction to what is on offer and if you are considering travelling for an operation, you need to do plenty of research and have in-depth discussions with your chosen hospital and doctor. If it's something you're considering, though, Malaysia certainly gives food for thought.
Some of the top hospitals in Kuala Lumpur and Penang:
Golden Horses Health Sanctuary – www.ghhs.com.my
Imperial Dental Specialist Centre – www.imperialdsc.com
Gleneagles Kuala Lumpur – www.gleneagleskl.com.my
Beverly Wilshire Medical Centre – www.beverlywilshiremedical.com
Island Hospital – www.islandhospital.com
Penang Adventist Hospital – www.pah.com.my
Loh Guan Lye Specialists Centre – www.lohguanlye.com