"Ti Sana" can be roughly translated as "bringing health to you". In this delightful family-run spa, they do this with a real passion in an environment that is just about perfect: a series of beautiful stone buildings dating from 1711 set around courtyards filled with sweet-smelling plants and shaded with giant white parasols and billowing curtained pergolas. The rooms are simply gorgeous, the bathrooms are spacious and it's a wonderfully small and intimate atmosphere (they prefer around 12 guests). And it's in Italy. What more can you possibly want?
So speaking of the place's passion, here it is all about food. It's not the usual Italian passion about food, though. Pizzas? Perish the thought. Pastas with all those lovely creamy sauces? Round here, the only good mozzarella is a dead mozzarella. Ti Sana is a vegan spa or, as they call their philosophy here, HealthEATarianism. A kind of super-Veganism.
You can do a juice fast or a regular detox (I decide on the latter) but the aim is not merely to shed weight and toxins, it's also re-education or as proprietor Amadeo d'Angeli (and there's a name to live up to – roughly translated as "beloved of God of the angels") puts it "life management". His argument being – and you can see this makes sense – that coming to the spa is just a first step and after this you look at health in an entirely new way.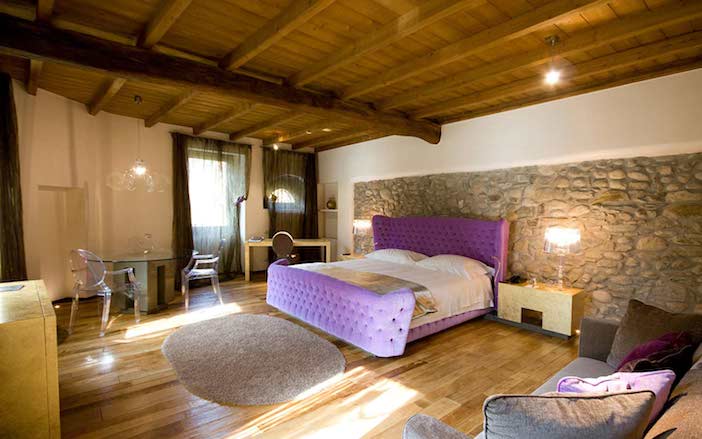 Now I have to say I had given veganism only a passing thought in spite of the celebrity endorsements and widespread press coverage. It all seemed to me to be just too difficult. I would find myself in a health food shop having no idea what to do with these unknown ingredients. Here, though, you learn it can be simple, and the delicious food created by chef Valeria is actually quick and easy to do yourself. Valeria gives cookery classes in the evenings and you get to prepare everything from almond milk to chia pudding (no, I didn't know what it was before either).
And the food is good – both in terms of health and in terms of taste. There were fresh juices (with vegetables as well as fruit) brought to you throughout the day, that chia pudding or home-made granola for breakfast, huge salads for lunch with flaxseed bread and tahini or avocado dips, creamy green vegetable soups for supper. There was also herbal broth available all day long and I tried to drink around 3L of water a day. Nearly all the fruit and veg comes from the family's kitchen garden and it is, of course, organic. The portions seem a bit on the small side at first (except for the gigantic salads) but, of course, this is a detox and within a day you've adjusted.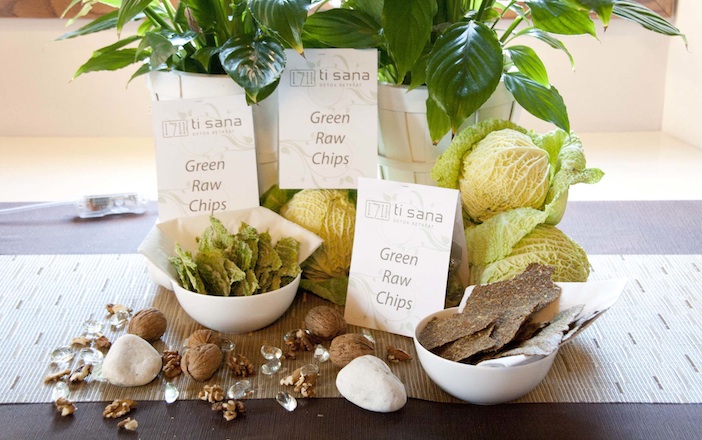 But before I learned to change my eating habits, I had to get down to basics. Why was I here? On arrival, I fill in a form that asks what my aims are: weight loss, aesthetics, anti-ageing, anti-stress? I just tick the lot. I am then given a programme that includes yoga, Qi Gong or rebounding and a long daily walk – these turn out to be in glorious countryside, often by the River Adda which you cross on a raft with no engine designed by Leonardo da Vinci. It's all done with chains, the force of the river current and revolving cylinders – something only a genius could have come up with. Walking in the countryside is pretty relaxing as pastimes go, and here it's green and leafy, with swans and cygnets, canoes and dog walkers, and hundreds of cyclists on a Sunday morning outing. Not to mention all that fresh air (ionized by the flowing water of the river, I'm told).
Back at Ti Sana, there is also a small but interesting hydro-spa with a circuit of warm pools, saunas and steam rooms, "emotive showers" and fresh and salted hydrotherapies. My favourite discovery was the fish pedicure. These fish are so enthusiastic, they get half way up my leg and seem to be making such a bid for freedom that I had to shake them off before I could leave the tank. The feet were pretty smooth, too. Good job, fishies.
Ti Sana has some rather more serious treatments on offer, too. There are a variety of therapies, some of them quite technical, but to find the most appropriate it all starts with a visit to one of the spa's two doctors and two tests – one for physical well-being, one for emotional and psychological stress. The former is extremely thorough and points up everything from mineral deficiencies to bone density. The second is fascinating and a completely new one to me, showing how your body copes with stress.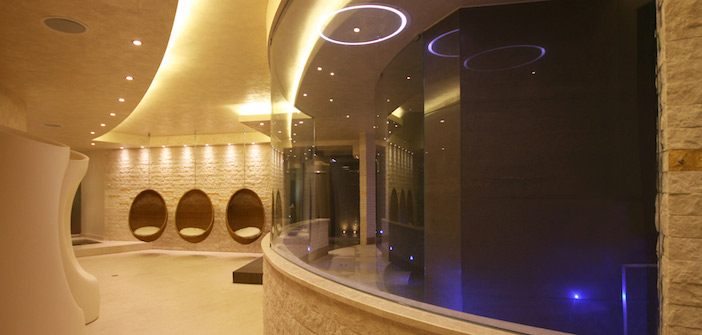 The therapies themselves range from massages and body wraps to another new one on me – Regmatex. This is a machine (you're hooked up with cuffs on the arms and legs) that helps with everything from food allergies and pain to stress and insomnia. It is recommended to have around three sessions a week for several weeks. You feel absolutely nothing while it's on and it's hard to know how it can possibly work but I fell asleep three times during the session (I just couldn't keep my eyes open), so it must have been doing something.
There is – this is a detox after all – also the inevitable colonic irrigation but at Ti Sana again it's quite different. And again, it's a machine, a new concept, and it's rather euphemistically called the "Angel of Water". All I'm prepared to say on this one is that it's both very high tech and yet DIY.
Most of the time spent here, though, is not at all high tech. And sipping fresh juices under the Italian sun while the swallows swoop above you and the scent of jasmine infuses the gentle breeze is a pretty relaxing experience. What was that about de-stressing?
Prices at the Ti Sana Detox Retreat and Spa from €1329 for 4 days, €2259 for 7 days to include all meals, accommodation and a wide range of classes and treatments. For more information, visit the website.
easyJet flies to Milan Malpensa from Edinburgh, Gatwick and Luton airports, with prices starting from £23.74 per person (one-way, including taxes and based on two people on the same booking). All flights can be booked at www.easyjet.com