For those who think cruises are boring, let me dispel a few myths. To be fair, I should say at the outset, I used to think the same but now I've tried a few, it seems to me that if you pick the right route – and the right ship – a cruise can be full of contrast and surprise.
I go for smaller ships. This means you don't get a dancing on ice show or a champagne fountain every night, but to me this is something of a relief. It's also a good idea to forgo the most popular routes – when in all likelihood, you'll be one of a row of ships lined up, and one of 10,000 or more passengers on shore. You'll be hard pressed to spot a local.
So, I went on Fred Olsen's Boudicca, their smallest ship (and on this cruise with just 450 passengers) to one of the less visited regions on the high seas. We started in Sri Lanka but, as a place I didn't know at all, I got there a week ahead of embarkation to have time to explore.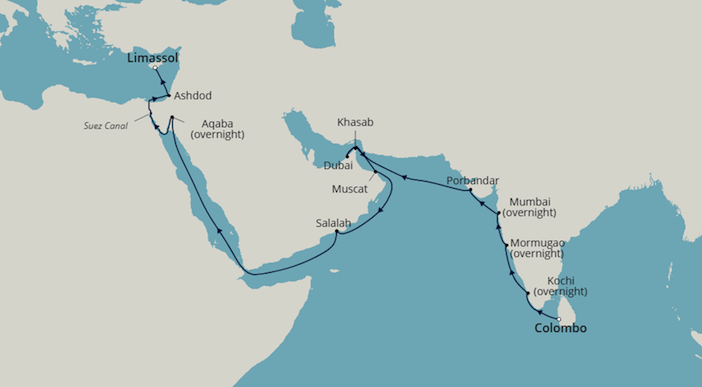 Just a day's sail away from Colombo was Kochi (or Cochin, the locals use both names) and after the tranquillity of Sri Lanka, the noise and numbers of India really do hit you. But even a day in Kochi – it seems like a sleepy backwater in retrospect – does nothing to prepare you for Mumbai and its 20 million people. And, of course, we Brits have, shall we say, a slightly difficult history with India.
Everywhere you find signs of empire, notably in the array of one monumental Victorian building after another, a replica of a Regent's Park crescent here, an echo of St Pancras Station there. There's even a Big Ben. Fortunately, the locals bear us no ill will and you find yourself posing for endless selfies…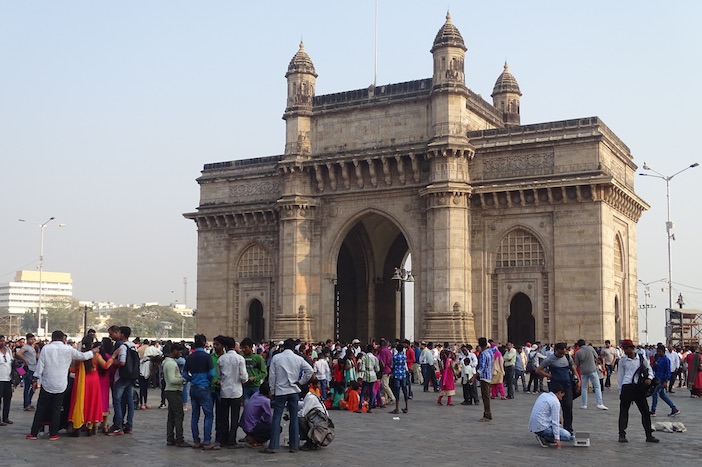 Our last stop in India is the fishing port of Porbandar and surely one of the poorest places in the country. It's also Gandhi's birthplace (lots more selfies with Indian tourists). There are heaps of stinking litter all around the port, picked over by dogs and egrets. And then, the lotus emerging from the mud, hundreds if not thousands of flamingos on the beach.
Two days on and we're in Dubai and, after the appalling poverty of Porbandar, its much-flaunted wealth comes as even more of an affront. It's a place that prides itself on having everything it can label the biggest or the most expensive – buildings, yachts, golden domes, you name it. Among other items, it has the largest empty picture frame in the world – erected apparently without irony, a perfect symbol for the place.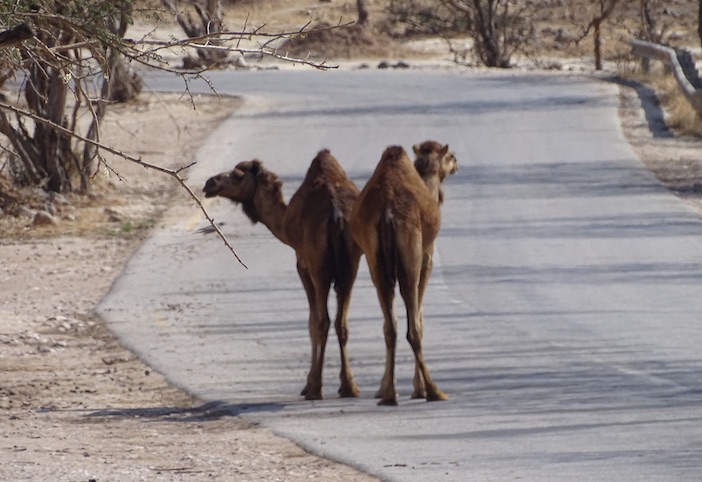 Thankfully, Oman is only a day away. And, again, what a contrast. There is, obviously, immense mineral wealth but there are no skyscrapers, the buildings are all in the arabesque style and the place has been transformed by Sultan Qaboos over almost 50 years. To say he is revered is an understatement. He deposed his father (who literally shot himself in the foot during an otherwise bloodless coup) in 1970 and sent him into exile (a suite in the Dorchester, tough). The old sultan left behind him just 20km of road and three schools in the entire country, as well as a ban on, among other things, radios and bicycles.
Oman is now the beauty queen of the Arab world (if such a thing could be imagined – though they do have camel beauty contests…) It is well governed, there's no Islamic extremism, it's pretty much crime and drug free and everything (health, education, including university) is free. Oh yes, and you don't pay taxes. No wonder they love him.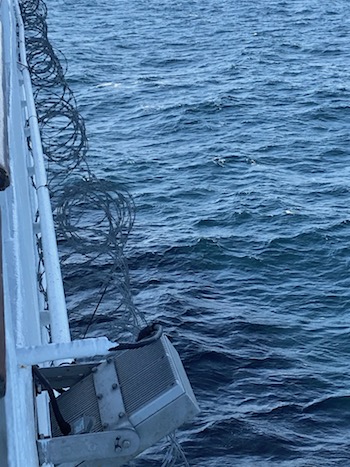 After Oman, we sail around the coast of Yemen and into the Red Sea. This is pirate territory so the ship is dark at night (usually the decks would be lit), there are rolls of barbed wire along the first boardable deck, we have water cannons, armed guards and people on watch day and night. There's even a drill for the passengers. At the signal we go to our assigned "safe havens", sitting on the floor in the inner corridors while the captain hurls the ship about to make boarding more difficult. It's slightly disappointing that we don't see a single suspicious ship.
Four days at sea (till we get to Jordan where I disembark) prompt reflection. It's baking hot on deck in the daytime and passengers are misted on their loungers to help them tolerate the heat. At breakfast, there was champagne (this being a formal night). And yet a few miles away – we can't actually see land – is Yemen, that unhappiest of countries. The juxtaposition seems, to put it mildly, surreal.
And the cruise has raised some other questions. Sultan Qaboos didn't just win his country militarily. He won hearts and minds too. From the start, he made an annual progress through the country, stopping in every town and village and talking to people to ask what they needed and making sure they got it. So an exemplary ruler – but an absolute one – something of a challenge for a democrat.
Having been in the world's biggest democracy just a few days earlier, this becomes even more of a challenge. Our last stop, Porbandar, had been a city of appalling poverty, filth and squalor. OK, so India has a far larger population and nothing like the mineral resources of Oman but it does have immense wealth and even a space programme. The wealth just never seems to filter down. As I say, a conundrum for a democrat…
For more information about Fred Olsen cruises, including routes, itineraries and destinations, visit www.fredolsencruises.com.
Photos by the author.