"I have a theory, that there is something in the Italian landscape which inclines even the most stolid nature to romance." I could not better those well-scripted words, said by Miss Lavish in 1985's Room With A View, to describe what it feels like to be an Englishwoman in Italy.
I'm in the UNESCO region – made up of Lombardia and Emilia Romagna – areas in North Italy with as many World Heritage sites and cities as there are surprises in a bag of Revels (I hate the coffee ones). It's beautiful, breathtaking and stylish – and that's just the people. The landscape and architecture is something else.
We start in Milan – built 600 years before Christ and Italy's capital for 200 years. Next year the city will play host to Expo Milano 2015, which will see its population temporarily swell from the usual 1.3 million to a whopping 22 million. In preparation, they started to build two new Metro lines, but of the 40 stops planned only five have been created because every time they dig down they find Roman remains. For the construction industry it makes things tricky, but for the city it only reinforces its historical value. Which is why Milan, along with Cremona, Mantua, Sabbioneta, Parma, Modena, Ferrera, Bologna, the Po Delta and Ravenna fall under the remit of the United Nations Educational, Scientific and Cultural Organization (UNESCO).
In Milan, we visit the cathedral or il Duomo di Milano. Its gothic appearance is startling, but what grabs my attention even more is the massive video ad board attached to the side of it. The Italian government has deemed it a 'local' monument, which means it absolves itself of all responsibility for its upkeep. So, you can thank them for this eyesore (advertising does, after all, equal money). Outside, we pass through the Galleria Vittorio – a stunning mall, completed in 1877, which joins the cathedral to La Scala (the world-famous opera house), built to commemorate the unification of Italy.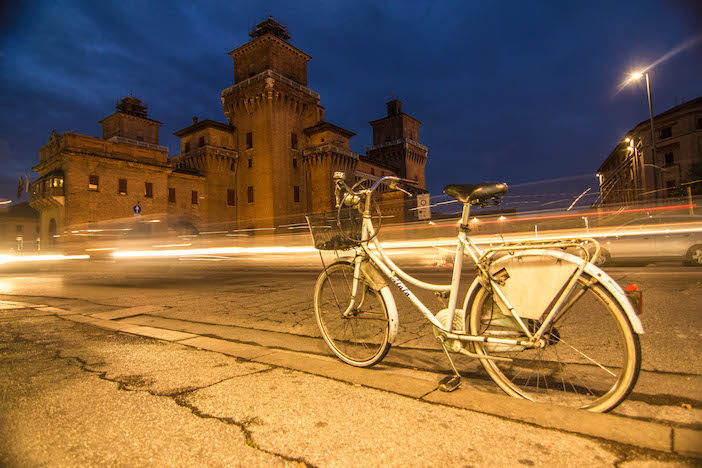 From Milan we move to Mantua (Mantova in Italian), the approach to which appears like an establishing cinematic shot. Almost entirely surrounded by three artificial lakes (a defense system created in the 12th century), as we get closer to Mantua (the place where Romeo goes to buy his poison in Shakespeare's classic), the verdant density gives way to the water and makes the town appear more striking than ever. Its cobbled streets are narrow, the warmth of its people endearing, and its proximity to Lake Garda and Juliet's balcony in Verona makes it the beating heart of romance. Later that evening, we head out to Grazie (yes, a town called 'thank you') and we take a boat ride on the lakes, with lilies as big as wagon wheels, and men who throw bread to watch the carp come up and fight for it with the swans.
Next morning, we're on the road again and soon arrive in Sabbioneta. The population within the walls is just 250. The buildings are crumbling, from the outside in, but its charm remains in tact. The phrase 'there is no money' becomes commonplace during our stay. Here, you'll find Teatro all'Antica, the oldest purpose-built independent theatre (meaning it had a building of one's own) of the modern world. Unfortunately, it houses a permanent set (a wooden recreation of the town) which makes it difficult to put on a production. The Ducal Palace (one of many that we encounter on this trip) is modest in comparison to the others we have seen, but the Galleria degli Antichi dilates my pupils. A gallery, longer than I've ever seen, built to house antiques, but does so no longer. It's beautiful and it draws me in, but I am dragged away for a cooking class.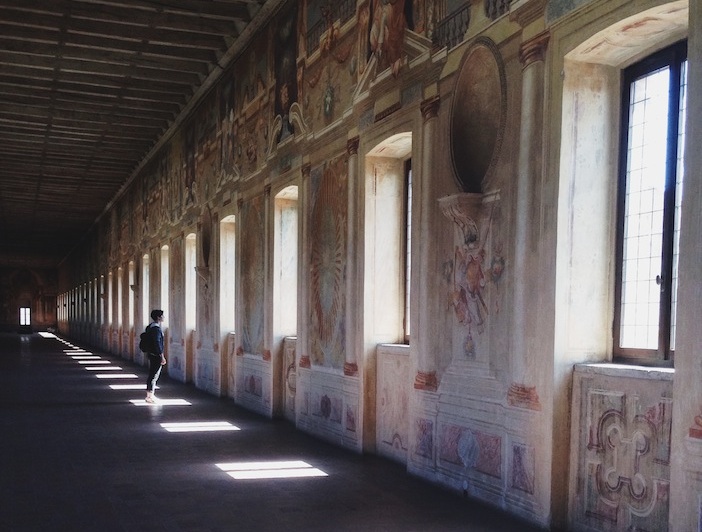 I have a new-found respect for pasta because, as I discover, it's bloody hard to make and, also, because I very quickly become fond of our teacher, Mammina (at least that's my nickname for her). She and her family make pasta and supply it to local restaurants and shops. And that's what Italy is about – family, food, sharing. After an hour, I have made six tortellini. Mammima smiles at me proudly, but I don't think she'll be giving me a job, though she's not adverse to me marrying her son.
When we escape to Parma (via a pit stop in Colorno) we've seen our fair share of palaces and churches. In Parma, we can't go inside the palace, as it's now used by the police, and as we weave through a medieval festival in the square outside the church, I'm not enthused. But, behind that door, is perhaps the most impressive of them all. The frescos are other-worldly and I struggle to see any part of the walls not covered in a quilt of rich colours and figures, but the big-draw is the Assumption of the Virgin by Correggio painted inside the dome. It created waves when it was unveiled for two reasons: the identity of the figure seemingly greeting Mary as she is pushed up to heaven by the angels is not clear and, secondly, because we are underneath looking up, the undersides are clearly visible – something which unsettled members of the church greatly at the time. But it remains today and is a mastery of illusion and perspective.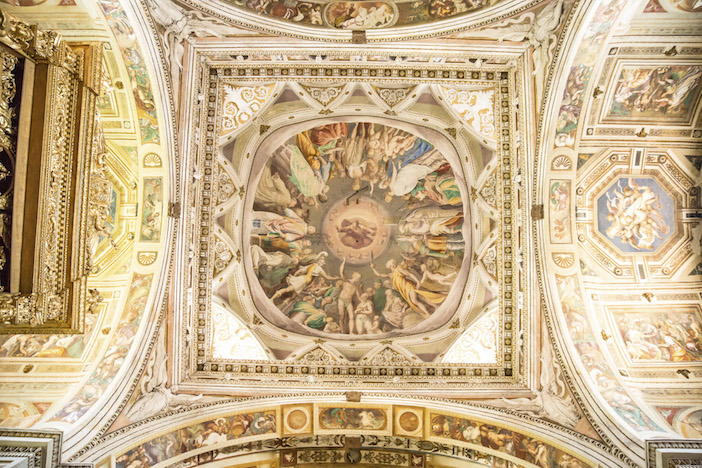 The Teatro Farnese, named after the ruling family of the time, is a mixture of original (1600s) and reconstruction (1960s), and is a theatre like no other I've seen. Which is also true of Parma's Ristorante La Filoma. We've paired a lot of Lambrusco (red – a first for me – and white) with a lot of pork, great cheese and balsamic (real, traditional, 25-year-old balsamic from the Caselli producer in Modena) but the highlight, for me, is the food and theatrics at la Filoma. The chef and waiter – a real-life Basil Fawlty and Manuel combo – add to the magic of this eatery which has been an old haunt for celebrities over the decades. As our waiter runs about, in his full penguin suit, mopping his brow, and looking flustered I can't help but smile and reflect on my time in this region.
Italy has taught me a lot about expression. The reason why Da Vinci's The Last Supper (housed in the convent of Santa Maria delle Grazie in Milan – but you need to book weeks, sometimes months, in advance) is such a big deal is because it was the first time human expression and emotion were shown on the face of the subjects, when they find out a traitor is amongst them. Michelangelo's Pietà Rondanini is thought to be the first time an artist showed his own frustration in his work – in this case, his inability to finish a sculpture depicting the Virgin Mary holding her dying son (despite him having done so before). It's a country that bares its soul to all through food, wine, art and history. And, when I return home, it's a country that has made me more Miss Honeychurch and less Miss Bartlett. I think Miss Lavish would be pleased.
For further information on Emilia Romagna, visit www.emiliaromagnaturismo.it/en.
For further information on Lombardy, visit www.turismo.regione.lombardia.it/en/
For further information on the District of UNESCO, visit www.quadrilaterounesco.it/en
British Airways flies from London Heathrow direct to Milan Linate airport, from £65 one way. British Airways also flies direct to Bologna airport, from £72 one way. For more information and to book tickets visit www.ba.com. There are regular flights to Bologna with easyJet from London Gatwick, and Ryanair from Stansted, Manchester, Bristol, Edinburgh and Dublin.