As a recent father, there was one thing I was dreading more than anything infantile emissions might throw at me; interrupted nights (not a problem), multifarious nappies (par for the course), incessant crying (you block it out). No, for me, as a travel writer, the biggest dread was just that. Travel.
Sleepless nights in the first few weeks were caused not by my newborn's needs, but by the anguish I was experiencing imagining her uncontrollable howling in the confines of a plane with 200 pairs of infuriated eyes boring into the back of my head. I had rehearsed apologies to my fellow passengers countless times over. "She's normally so good", "It's teething/croup/wind", "Who's child is this, please?". And among the many reassurances that were forthcoming from fellow parents, there was one that rang out: travel sooner rather than later. (Almost) free travel for infants and the colossal amounts of sleep they need meant flying with a baby was little more taxing than going solo. In fact, I'd argue it was better. Airlines offer (and are required to, in many instances) innumerable measures for assistance with infants, from speedy boarding to the mandatory free check-in of pushchairs and fast-tracked security.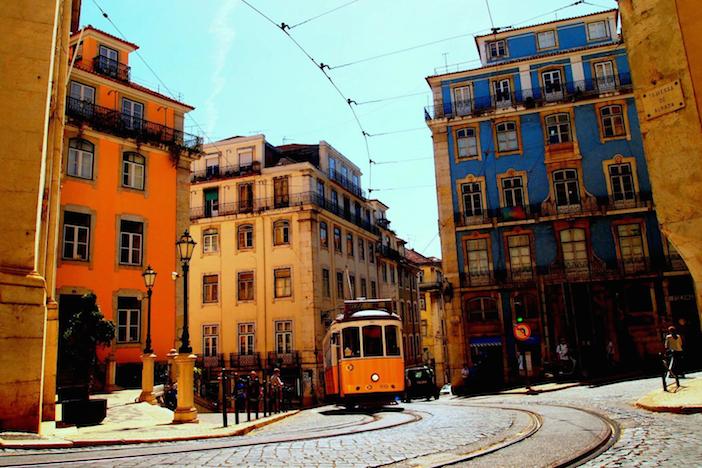 Thus, we were determined parenthood wouldn't limit our travel plans and, besides, wasn't this the best way to get the little one used to things and open her eyes to the world out there? But for all the free-spirited hyperbole and waffle about just 'mucking in', we couldn't just head off with a laissez-faire attitude. Ideally, the shorter the journey, the better. Europe, then. I'm fond of Portugal, but Mrs L had never been and I, for my fondness, had only passed through the capital. So, to Lisbon. But we needed a base that was more than simply 'child-friendly', we needed somewhere that was designed for children. Well, adults with children. And with a modicum of surprise, we found it.
The Four Seasons, long the preserve of the business hotshot, the super couple, the fashionista, the millionaire, is also, surprisingly, the benevolent baby-sitter. Sure, there are resorts that cater for families and children, but what about babies? And for a city break? Four Seasons Lisbon – it turns out – is the model for the out-of-home new parent. We arrive and our room is decked out with every conceivable item of baby paraphernalia, right down to the rubber ducks in the Italian marble en suite. Honestly, they'd thought of things we hadn't even considered; a cot, of course, but then there was a mobile changing table, complete with nappies, wipes and creams; a steriliser that looked more like something NASA would require on a lunar module. It made ours look medieval. Even the baby got the better deal in the welcome note, with cutesy illustrations added to the corners. And, speaking of corners, they'd even put door stops on the doors. We didn't even have those at home. Never mind providing everything we needed; we were being shown up.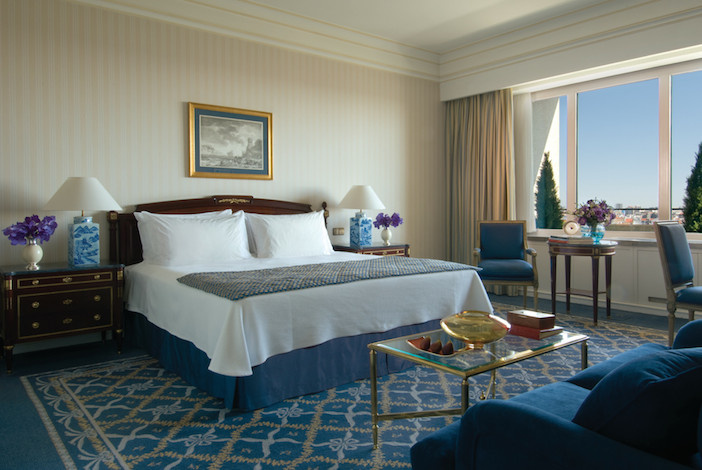 Occupying prime position overlooking the magnificent Edward VII park – so named for our past monarch, something of a icon among our oldest allies – the hotel has taken over the former Ritz. It's not the prettiest, evidently being built in an era of right-angled modernism, but its gargantuan lobby is one heft of an open space, matched in size only by its ornamentation, grand artworks and absolutely huge floral displays. On the floors the lift vestibules are equally palatial and the hallways wide enough to drive one of the coach museum's finest through. In short, we were housed like kings.
Perhaps most accommodating of the hotel, however, was the restaurant, Veranda. Breakfast business meetings didn't flinch when they saw a baby hover over the buffet, and as the restaurant transformed into one of the city's finest fine dining experiences in the evening – Michelin-starred Frenchman Pascal Meynard leads the charge – the little one was a welcome addition (though, in fairness, she slept through most of the meal). A spirited menu, bursting with the country's glorious fare – octopus fregola, lobster cataplana, bream stew and suckling roasted pig – proving anything Taste Portugal might bring to London could never be substituted for the real thing. It might have been our little one allowing us a moment's grace but we experienced an evening enjoyed to the fullest.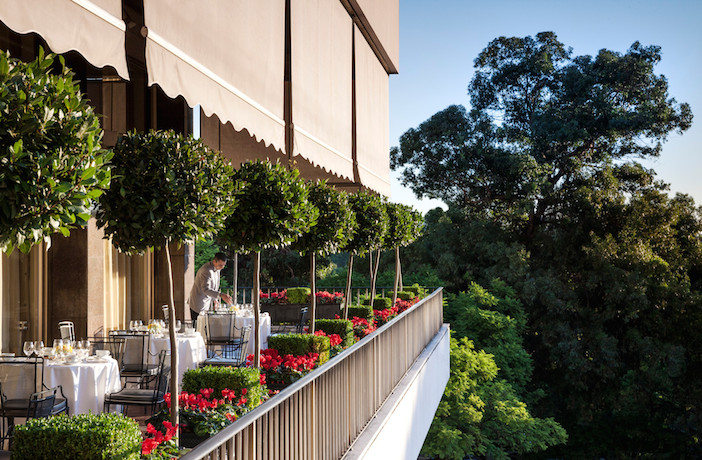 However, what Four Seasons provided, Lisbon challenged us with. Lisbon and babies are not mutually compatible. For one, it's a hilly city. Surmountable with a custom pushchair, perhaps, but when one considers the uneven cobbled pavements, no wider than a shoulder's breadth in most places, then navigating ravine-like roads became more akin to climbing Anapurna than taking a gentle amble around city streets.
But this is to quibble. We, with baby, were in a minority – come to think of it, I didn't see a single other madman attempting the perilous pavements of the city with a pram – Lisbon is a glorious destination. A European capital oft missed in the shortlist of weekend breaks and American tourists' 'doing Europe' two-week itineraries. And I wanted to know why. It is historically significant, architecturally spectacular, a cultural breath of fresh air, and even, for its setting around an amphitheatre of hills, geographically exciting. In fact, Lisbonites have made a thing of the multilayered city; their Victorian forebears constructed an elevator in the street to take you from sea level to the bustling and boutique Baixa Chiado district four floors up, one of the city's key attractions.
It's hard to know where to go in a city that gives one the best overview. Fortunately, Lisbon has several options to hand; the 19th century trams still run throughout, weaving and clanking their way round its narrow streets, up steep hillsides and down grand avenues. There is, however, another option, and one particularly more exciting for little ones: Tuk-Tuk.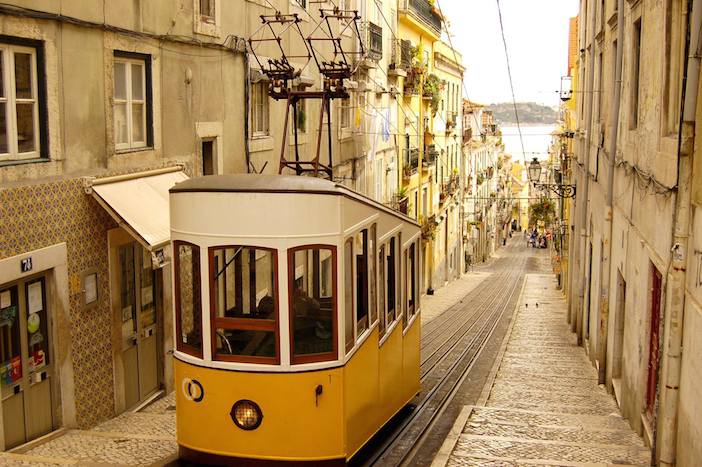 We emerged after breakfast one morning to be met by Hugo, possibly one of the most enthusiastic men I've ever met. Hugo was to be our driver-guide. And, boy, could he drive. And, boy, could he guide. I don't think he drew breath the entire morning. Come to think of it, neither did we. But, again, catering for everything, with some advance notice from the concierge, he produced a car seat into which we strapped our little one. He lowered his shades, suggested we 'hang on' and with a jolt, we were off.
There's much to be said for the road handling of a Thai taxi in Lisbon. No gap too narrow, no bend too tight. Hugo swept us through the city, on a scenic tour through charming tucked-away plazas and the upmarket residential Lapa district with its houses ornately decorated with painted tiles, to our first destination; the historic Belém (pronounced Blaeng) quarter. Here, three masterpieces awaited us; the vast Mosteiro dos Jerónimos, a 16th century gothic church famed for its cloisters, hewn soley from plain stone, beautifully carved and dotted with symbolism and motifs from its stonemasons. The burial place of Vasco da Gama he, too, is honoured at the modern Monument to the Discoveries, though not, you may be surprised to learn as the principal player. The leading figure on this mighty sculpture overlooking the waterfront is Henry the Explorer. Da Gama, Portugal's most famous son, takes third billing.
Lisbon's most iconic monument is the Torre de Belém; built as part of the city's defensive fortifications on the mouth of the Tagus it is the symbol of the city. But neither tower, monument nor monastery are the region's principal draws; a short hop from the latter is a different place of pilgrimage altogether, and one drawing a longer queue: Pastéis de Belém is the home of infamous pastel de nata, the Portuguese custard tart. And true as drinking Guinness in Ireland or scotch in Scotland, these don't taste better anywhere else, even manufactured on an industrial scale as they are.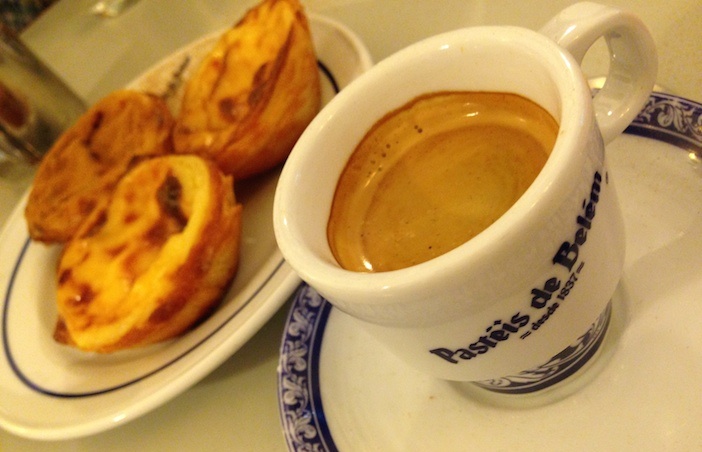 Our final stop, but arguably the first on any visit to Lisbon, had to be the Praça do Comércio, the expansive square downtown backing onto the river and the site of the assassination of the royal family in 1908. Its cloisters are a marvel of 18th neo-classical architecture and tucked under nearly every arch is an opportunity to dine to one's choosing. I would argue at least one meal in Lisbon should be had in the square; the quirky Can the Can – creating inventive dishes from canned food – for example, or, for a fabulous steak or lemon-marinated swordfish on polenta mash, Populi. Their wall of wines, stacked to the 20ft ceiling give ample choice and it's a fine spot for dining al fresco as the sun goes down.
There was one thing we couldn't leave Lisbon without experiencing: Fado. Our short-lived trip to the São Jorge Castle the day before had only given us a glimpse of the Alfama, the oldest part of the capital. That night we were to immerse ourselves in it. There were several Fado houses to choose from but, consulting the hotel's guide – a useful reference, they have a personalised brochure for every facet of the city, from shopping to children's activities – we decided to steer away from the two most popular Fado houses listed, and decided to go off piste, booking ourselves a table at Tasca do Chico.
It was an interesting choice. A tiny, less than salubrious bar, where to describe the dining experience as modest would be the definition of understatement. We ate bread rolls and cold ham, but it helped our feeling more like the tormented suppressed soul with every sip of my warm table wine. Our singer, it transpired, was the owner of the establishment. And I couldn't work out whether he was any good, such is the nature of the music, but he seemed to give it his melancholy best. Still, his house was full, so he must have been popular. But while I thought Tasca do Chico was a special venue, in truth our options were limited with a pushchair – more fool us not taking up the hotel's baby-sitting facility.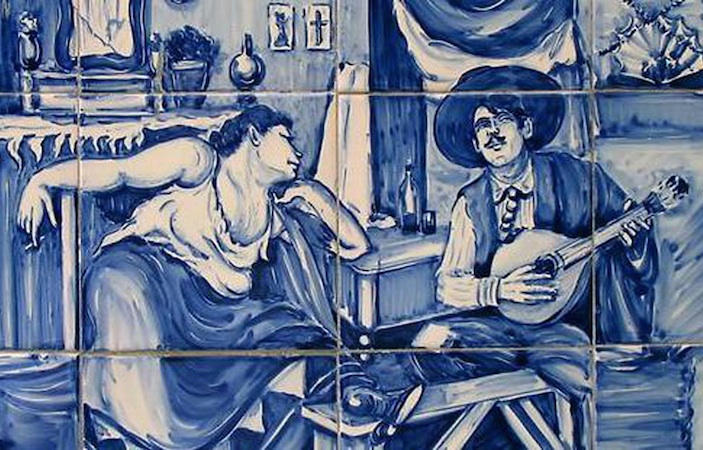 Far from being the suppressed sought-after art form I was hoping, where a knowing nod from a concierge or cab driver might lead you to a secret subterranean performance, Fado is everywhere in Lisbon. We needn't have booked. A stroll down the Rua dos Remedios and the wailing laments of a dozen disabused and disaffected wives can be heard from every other doorway. As a consequence, everyone's at it. It is the sound of the city's soul.
A weekend is not enough in Portugal's capital; day trips to the delightful hilltop village of Sintra are a must, and the western most point of the European mainland is a short drive away, passing miles of unspoiled windswept beaches, not to mention the charming seaside town of Cascais nestling a gentle train ride – or chauffeur driven car from the Four Seasons – from the city's suburbs; Lisbon provides a solid holiday for culture vultures and beach enthusiasts alike, particularly with the family in tow.
For more information about the Four Seasons Lisbon including family services, amenities and even suggested itineraries, visit www.fourseasons.com/lisbon.
Easyjet operate flights from London Gatwick and London Luton. For more information about flights and fares, and to see their child policy, visit www.easyjet.com.
For more information about Lisbon, including its history and places of interest visit www.visitlisboa.com.
And if the tuk-tuk's not your thing, have a look at this video on the Four Seasons' sidecar photography experience of the city…