Arguably, the most successful opera premiere of all time was Mascagni's Cavelleria Rusticana – a tale of passion and pride set among Sicilian peasants. There were thirty curtain calls, the Queen of Italy applauded all evening, and just a couple of months later, Mascagni told a friend he was rich for the life. The image he portrayed continues to be writ large in the imagination of many visitors to this beautiful island: a place of pride, passion, vengeance and honour.
However, I did not take a recent trip to Sicily with expectations of my own private viewing of The Godfather. Instead, it was the combination of November sun, baroque architecture, ancient ruins and the famous Sicilian food and wine that drew me like a moth to the light. The cliché of the buttoned-up Englishman travelling to southern Europe in search of beauty, romance and the Mediterranean zest for life has been with us since the start of the Grand Tour. Cliché it might be, but for most of my time there, I was that cliché incarnate.
In the evening I took a passeggiata along Catania's jet black streets, carved out of Etna's volcanic offerings; in the morning I enjoyed the cacophonous marvel that is the city's fish market; I stared out at the blue Mediterranean from a luxurious hotel terrace in Taormina; I enjoyed bright red Negronis and glossy green olives for aperitivi; and even when the heavens did open, cagoule on and hood up, I stalked through the Valley of the Temples in Agrigento and the ancient ruins at Selinunte.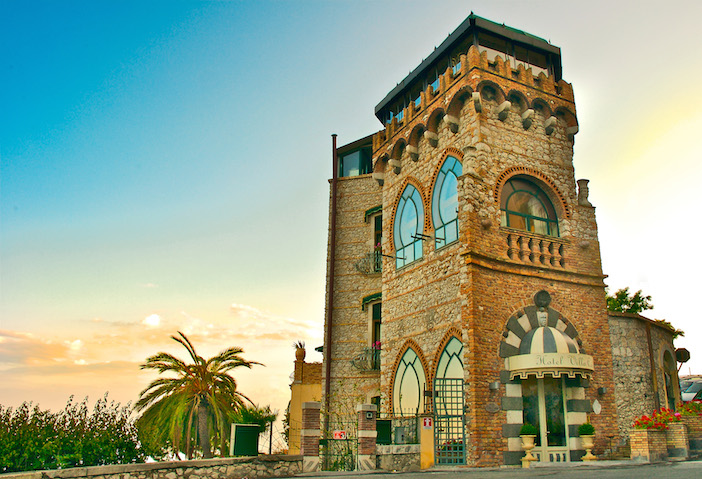 This Sicilian odyssey started in Catania, where we enjoyed two wonderful days. The hospitality of the supremely friendly Anglo-Sicilian couple at their B&B, 5 Balconi, eased our entry into the city's sights. With their guidance we saw the sights and heard the sounds while gorging on spaghetti with pistachios and prawns and fettucine with sea urchin at Trattoria Il Mare, granita, cannoli and possibly the best pizza I've ever had at Eat Pizzeria. However, our festival of gluttony had to come to an end at some point, and from Catania it was 45 minutes up the road to Taormina and the Hotel Villa Carlotta.
Upon arrival, we were immediately led up to the hotel's top floor terrace and left to drink in the kind of idyllic view of sea and sky that remains with you for months. Spectacularly sited above the glistening Mediterranean, framed by rocky crags and boasting an ancient Greek theatre to boot, Taormina has been a retreat and resort for artists, celebrities, and the rest of us since the 19th century, and you can see why its fame has endured.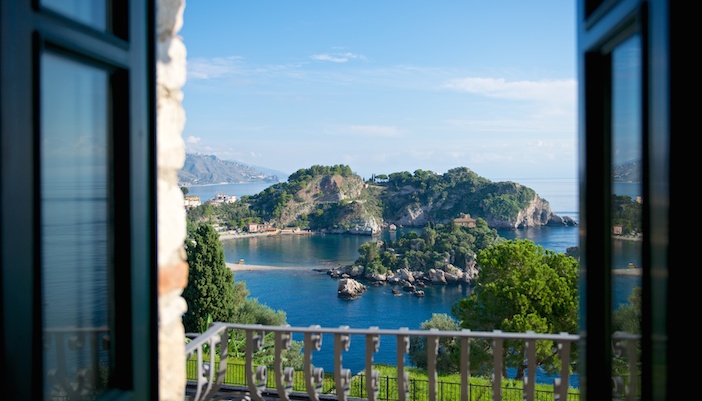 What do you need in your hotel to make the most of Taormina then? A bedroom balcony overlooking the sea? A beautiful terrace to take in breakfast and dinner? A swimming pool to cool off after an afternoon clambering around the Greek Theatre? A lofty turret room with 360-degree views for pre-dinner drinks?
Well, the Carlotta has all of those. I even enjoyed an hour's cooking lesson in the restaurant kitchen with chef David Costa, who taught me his own version of the Sicilian staple tonno con cipolle (tuna with onions). A dish I later consumed with gusto, between pasta with red mullet bottarga and a delicious cassata: Sicily's famous dessert of layered sponge cake and ricotta cream.
After a final breakfast, this time inside, with the heavens treating us to an apocalyptic thunderstorm, we left the Carlotta with a heavy heart. A more charming, comfortable and friendly place I cannot think of from which to take in Taormina's charms.
Onwards, though, to the ancient fortress town of Enna, which straddles an enormous acropolis in central Sicily, almost 1000m above sea level. After just a night in misty, atmospheric Enna – if you are there, do stay at Bianko e Bianko run by the lovely Cettina – it was a drive through monsoon conditions to Agrigento. Cheating on Carlotta, we had two days booked in at the Hotel Villa Athena.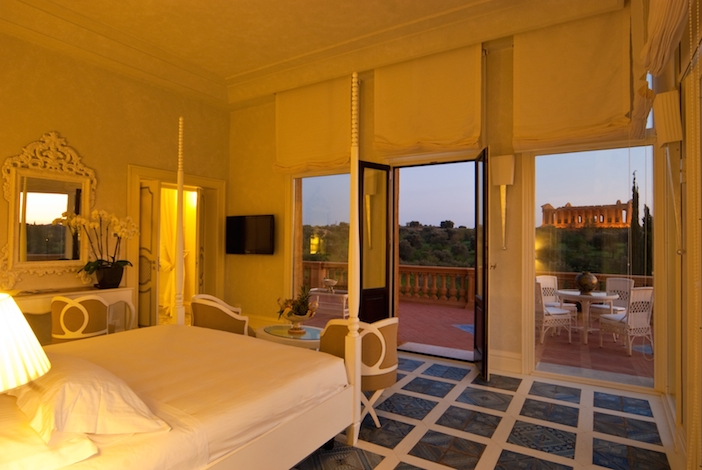 Agrigento is justly famous for its Valley of the Temples, a collection of semi-ruined Ancient Greek temples, situated along a ridge 2km south of the town centre.  The extremely well appointed Villa Athena also happens to be the closest hotel to the ruins and has a commanding position only a couple of hundred meters from the main sights. Our temple-view room certainly did what it said on the tin: a large picture window framing the magnificent temple of Concordia.
Gazing out at the temple, I lay back on the four-poster bed and tried to recall my freshman year at university. As a student of ancient history, I would trudge into Tuesday morning lectures, often late and hungover, to try and take notes from OTPK Dickinson's monologues on Greek and Roman architecture.
Alas, there seems little of this knowledge left, beyond an appreciation of the orders of classical architecture and the difference between a metope and triglyph. Just enough to sound knowledgeable in front of a group of American tourists and impress my travelling companion.
Back at the Athena though, and over a very smart but slightly overwrought dinner in the hotel restaurant – Sicilian food is gutsy, delicious and elegant enough to need minimal primping by ambitious chefs – I warmed to my special subject: did Victoria know that Pallas Athena, after who our lodging was named, sprung forth fully grown from Zeus's head after his skull had been cleaved in two by Hephaestus. This is Hephaestus, the smith god, who had a smithy in Mount Etna's fiery depths, which brings us back full circle to where our Sicilian journey began in Catania.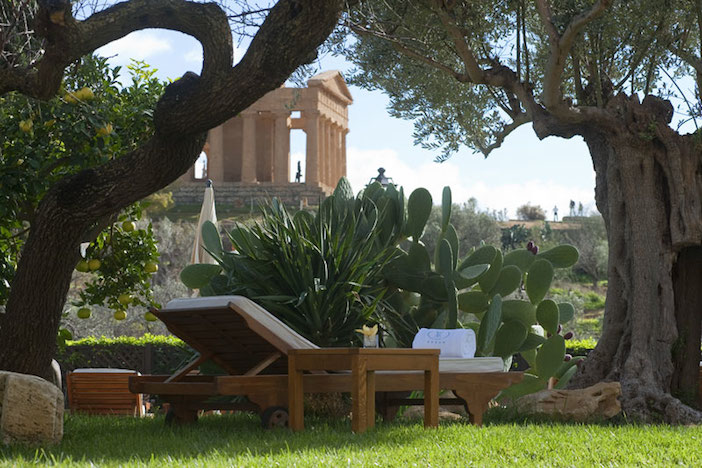 Only on our last day in Agrigento did the sun reappear. With more ruins to see at Selinunte and the drive to the airport there was no time to enjoy the lovely hotel pool, terrace, and gardens. But I did manage to nab an orange from one of the many fruit trees: a golden reminder of the Sicilian sunshine to take back to Blighty.
Home again and the prospect of no pasta con le sarde or penne a la Norma, no cannoli and brioche for breakfast, no waking up to azure sea or temples views, and no Sicilian zest for life sent me into a classic post holiday funk. Surely not a case of if, but when will I return?
For more information about 5 Balconi in Catania and Bianko e Bianko in Enna please visit their websites.
The Hotel Villa Carlotta in Taormina and Hotel Villa Athena in Agrigento are part of the Small Luxury Hotels of the World portfolio. For more information please visit their websites or www.slh.com.