"The image still remains after the music stops." Gail Buckland, author and photo historian. I'm definitely checking out The Annenberg Space for Photography when I'm next in Los Angeles, as one of their latest exhibitions is a must-see. Who Shot Rock & Roll is a photographic history spanning 1955 to 2012, curated by Gail Buckland, featuring some of the world's most iconic rock & roll stars including Bob Dylan, The Beatles, The Doors, Red Hot Chili Peppers, Tina Turner, Alice Cooper and Henry Rollins.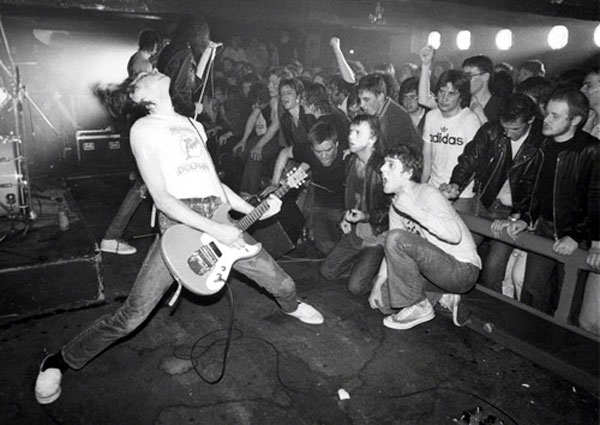 With 166 prints from over 100 acclaimed and talented photographers such as Annie Leibovitz, Diane Arbus, Ed Colver, Henry Diltz, Jill Furmanovsky, Lynn Goldsmith, Bob Gruen, Norman Seeff, Mark Seliger and Guy Webster – the exhibition is the first of its kind and explores the platform of musical expression constructed by these visual architects who captured the action on camera. A short film by Arclight Productions made solely for Annenberg also gives a sneak peek at life on the road as a tour photographer (with Brit band Oasis), and also visually follows the love story which unfolded between Sir Paul McCartney and Linda McCartney.
This exhibition tells the tale of the silent stars who brought rock and roll to life; and having grown up in a family of well known rock musicians myself, I can recall the time I was snapped sitting at a drum kit (when I could barely see over it) during rehearsals in the early 80s. A few hours later, that same photographer was shooting a crowd of over 50,000 screaming fans. Sadly not mine.
Who Shot Rock & Roll runs until October 7th 2012 at The Annenberg Space for Photography, Century Park, 2000 Avenue of the Stars, Los Angeles, CA 90067, USA. Website.
Watch the preview:
httpv://www.youtube.com/watch?v=vbHUNa5IaqE