I rubbed shoulders with celebrities (don't expect me to reel them off) last week for the launch of London's first anti-gallery – whatever that is, you're wondering. Showcasing fine art photography from around the world with a view to establishing it as a respected and appreciated art form in the capital. Pretentious bollocks you ask? Or is it just a concept that is destined to fail due to the saturation of images in the camera phone and social media generation?
In 2013, J. Harry Edmiston collaborated with partner Anna Pia Lubinus to create Heist-Online, a successful virtual space showcasing works selected purely on appreciation, before the pair came together with like-minded patron of the arts, film investor and fine art photography lover, Mashael Al-Rushaid, to found the gallery which seeks to remove the divide between artists and collectors and focus on the story behind the art.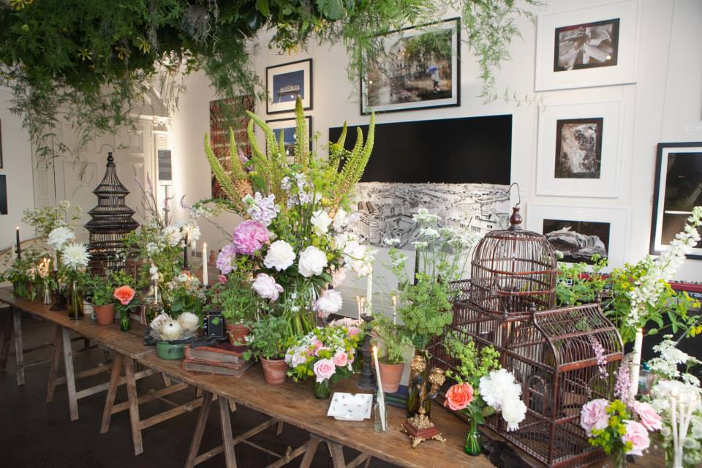 Through their relationships with renowned artists, the gallery will also boast a series of unique prints at an accessible price point, giving everyone the opportunity to invest in fine art photography. The new space creates an immersive art event and offers an unconventional experience by combining performance art and fine cuisine inspired by each exhibition – queue Urban Caprice and a bowl of the most delicious mash potato and shellfish bisque topped with seabass. I am beginning to like this concept.
Located in a residential property in Notting Hill, as I meander through the various Kelly-Hoppen style rooms (glass of the finest in hand), hung with intriguing images of nudes and celebrities, among other artworks, it makes me wonder if in the next decade we'll just want to slope off into a whitewashed room for some light relief and to remember how to live again without obsessing over bland, talentless people, and to stop sharing our own lives with our non-genuine-friends on social media. Do I want to stare at Kate Moss's (albeit stunning) face for the rest of my life?
But that's missing the point; most of the artworks on display are poetically entrancing and aren't all targeted at rich collectors or interior designers looking for fashionable images to fill empty spaces. People have been asking what constitutes art since man invented paintbrush, and I'm all for photography establishing itself as a rival to other mediums, in many ways it's far more powerful – it's just that it holds the mirror up to a society that isn't that pretty.
Heist Gallery London, 41-43 Linden Gardens, Notting Hill, London, W2 4HQ. For more information visit the website.