Matthew Bourne OBE might not be for the purists in the audience, but for those of us eager to see a new take on traditional ballets he consistently succeeds in creating excitement and surprise for old and young alike. His ingenious reinventions are especially well suited to fairytales we all remember from our childhood and have inspired a new generation to enjoy and revisit fantastical stories that might otherwise have lain dusty and seemingly irrelevant to a younger modern audience.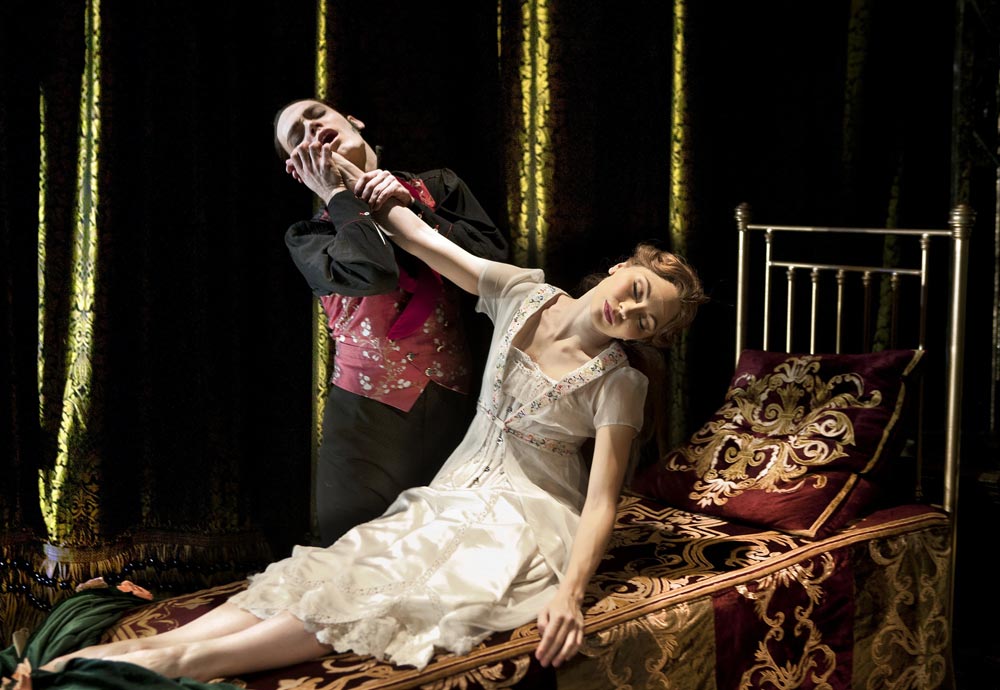 It is 25 years since Bourne launched his revolutionary production company New Adventures – one of the most successful dance companies in the UK. Internationally acclaimed for previous renditions of The Nutcracker (1992) and the all-male Swan Lake (1995), his latest offering, premiering at Sadler's Wells this festive season, pays homage to the original version of Sleeping Beauty by opening in 1890, the year the ballet first premiered in St Petersburg. The original Sleeping Beauty scenario was based on Charles Perrault's La Belle au bois dormant and with an unforgettable score quickly became one of ballet's best loved tales with productions springing up around the world. This gothic production plays up to the magic and enchantment of the immortal Grimm fairytale Little Briar Rose and completes Bourne's trilogy of Tchaikovsky ballet works, spanning an epic 17 years of the choreographer's career.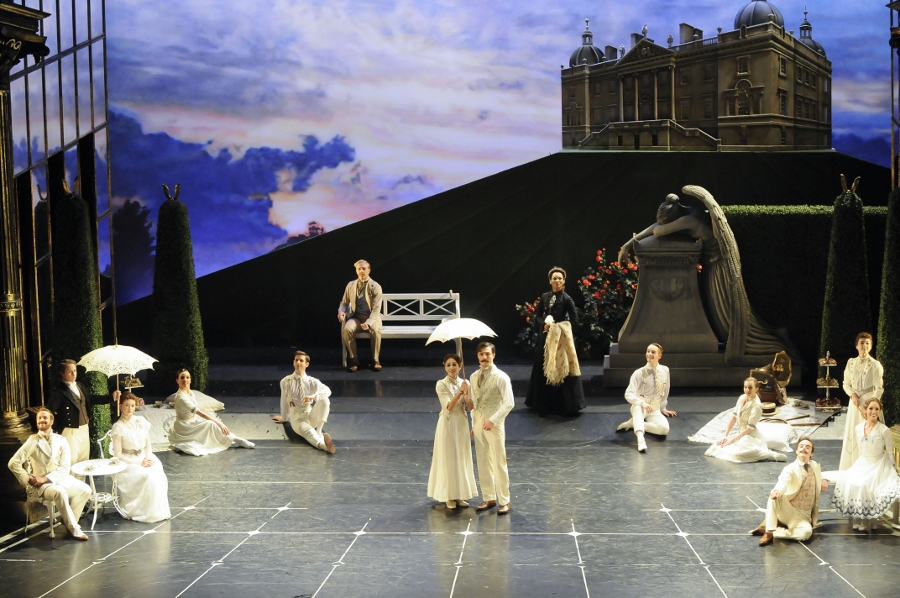 Changing one of the most respected ballet works of the Imperial-era was never going to be simple. The evil fairy Carabosse has granted the barren King and Queen a beautiful baby daughter, but Carabosse (Adam Maskell) becomes angry when she is not thanked and plans to curse the royal family. We first see Princess Aurora, the soon-to-be 'Sleeping Beauty' as an inquisitive and somewhat uncontrollable infant, thanks to the clever use of the company's puppet masters, before watching her blossom into a beautiful young woman enjoying the new dances and fashions of 1911, in a perfectly idyllic garden-party setting, wonderfully choreographed to capture the romance of the period.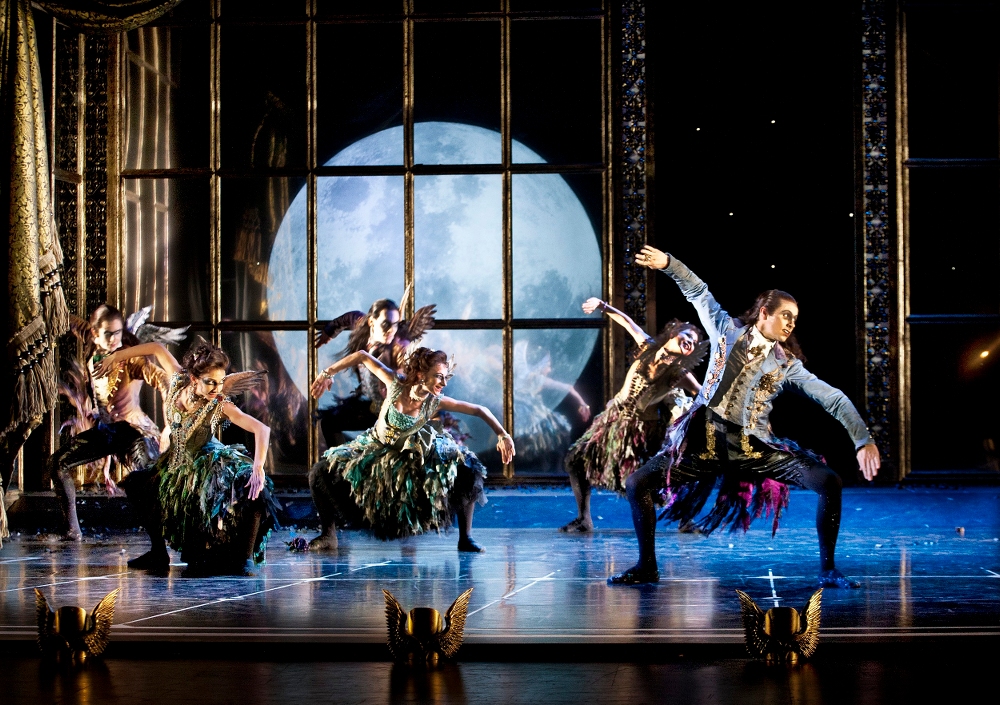 Hannah Vassallo is terrific as the dreamy heroine on the verge of womanhood, and has a fluidity and gracefulness only enhanced by being barefoot for the majority of the time. Pixie-like she spends her time flirting with Leo, the handsome Royal Gamekeeper, played by the exceptional Dominic North. In another twist, Carabosse dies and her revenge is carried out by her son Caradoc, both played by the wonderfully evil-looking Adam Maskell. Having fallen hopelessly in love with Aurora he opts to become a vampire in act two in order to still be alive after her hundred years' sleep, but it is only Leo's kiss that can awaken the comatose Princess and save her from the clutches of evil.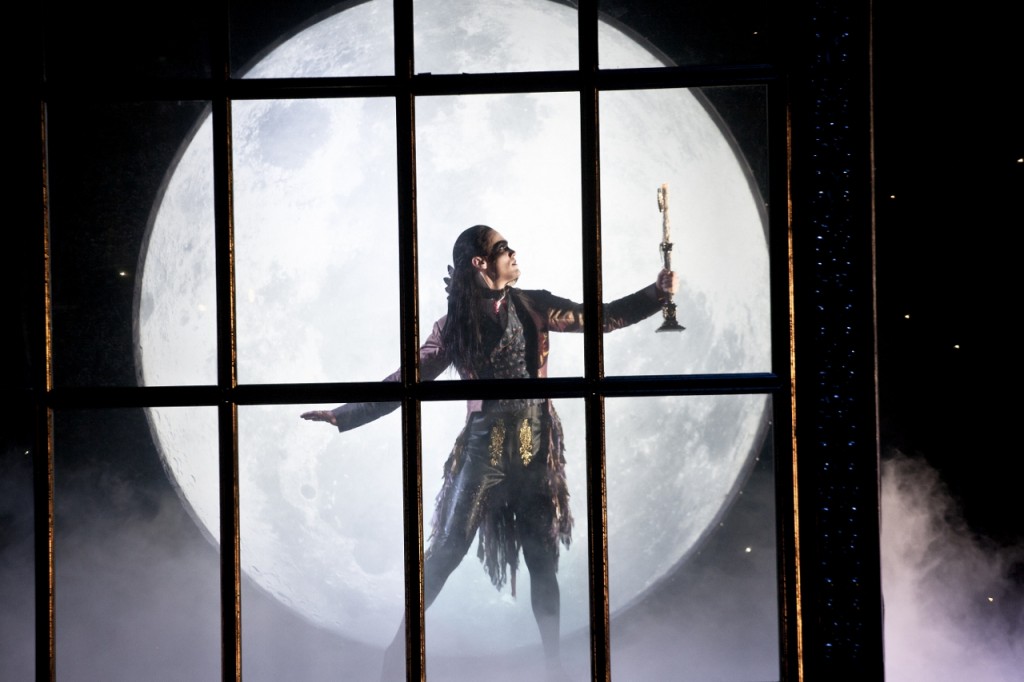 Whilst recorded music instead of a full orchestra could never do justice to such a brilliant score, even this can be overlooked in favour of the creative license we must allow Bourne. Whilst his productions have often being criticized for being more style over substance, with supernatural beings, dark fairies and vampires, the Twilight references throughout are a welcome nod to the 21st century and an ideal way of teasing the audience with the classic good versus evil plot. The modern elements in the second half, on Princess Aurora awakening after 100 years, never encroach on the captivatingly atmospheric visuals thanks to the spectacular costumes and sets designed by Bourne's usual collaborator Lez Brotherston, comprising of a Versailles-style hall of mirrors, a woodland hung with lanterns and an impressive wrought iron Palace gate. Bourne's productions have become as much a part of Christmas as eating chocolate and can't fail to entertain and delight even the most precious ballet-lover.
Sleeping Beauty at Sadler's Wells, Rosebery Avenue, London, EC1R 4TN until 26th January 2013. Running time 2 hours 11 minutes including a 20 minute interval. Tickets £12-£60. For more information and tickets visit the website.