Roland Petit's 1975 version of Coppélia, one of the world's most popular comic ballets, was brought to life once again by the Moscow Stanislavsky Ballet, making their debut at the London Coliseum. With choreography unmistakably French and at times ungainly, the old-world charm we expect was replaced by a female cast attired in cutesy pink costumes, a marked contrast to the fairytale qualities of more traditional productions. Whilst Petit's version is vibrant and colourful, it ruthlessly scales down the tremendous Léo Delibes score. The cast dance to the Mazurka as energetically and enthusiastically as you could hope, even if the kicks do resemble a can-can, but before long the repetitious choreography grows slightly tiresome and there simply isn't the breadth one would expect to see.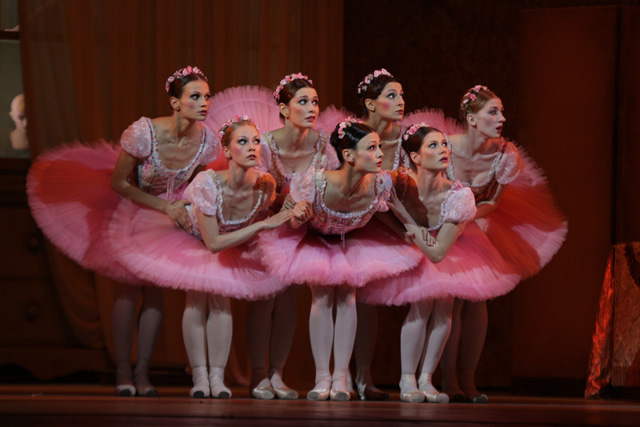 Set in a garrison town in the 1880s, the 23-year-old Ukranian Principal Sergei Polunin is well cast as Frantz, the local heartthrob who is fascinated by the girl he believes is Doctor Coppélius's daughter, Coppélia, a beauty who sits motionless on her balcony day after day, paying him no attention. This would no doubt cause Polunin some bewilderment in real life, and when he poses on stage looking at his own reflection in a mirror it's hard not to chuckle. Polunin has become well known as a rock star of the ballet world, with as legendary a reputation for his ego as his dancing. For just three performances out of six, the opportunity to see Polunin at the Coliseum was rare and perhaps all the more appealing. It was with baited breath that we waited to see, not only if his performance would live up to the hype, but if he would appear at all. Having stunned the industry by leaving the Royal Ballet at the height of his fame, Polunin went on to mysteriously quit a version of Midnight Express at the London Coliseum in April.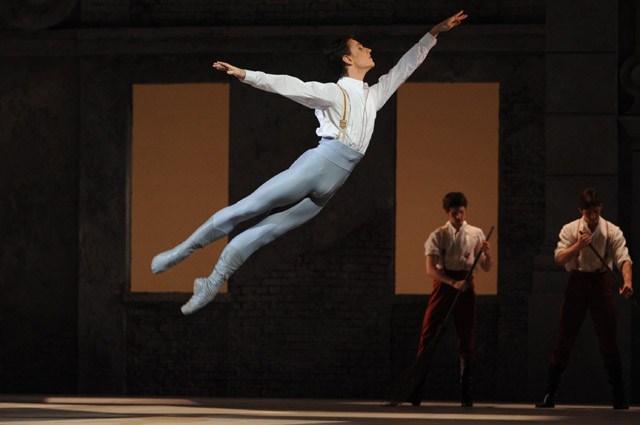 Kristina Shapran is Swanilda, the village beauty, who becomes increasingly exasperated at Frantz's obvious preference for the aloof Coppélia, who is in fact no more than an animated doll created by Doctor Coppélius. Petit himself played Doctor Coppélius in the 1975 premiere, for which he received much acclaim, but I struggled with Anton Domashev as the inventor dancing a waltz with a limp and lifeless doll and pouring her champagne. Having seen so many wonderful characterisations of Doctor Coppélius over the years, all of which have conveyed the utter loneliness the character suffers from, Domashev seemed somewhat perverted in comparison and gave Coppélia a sordid perspective that had never entered my mind before now.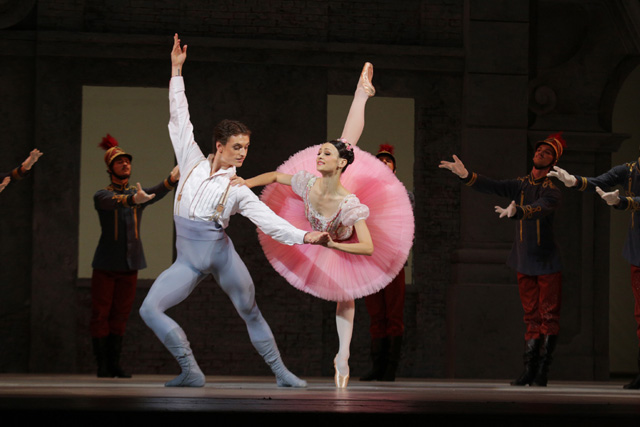 This Coppélia is a mixed bag, but the performances do not disappoint. Shapran looks as fragile as a doll so it's entirely convincing when she breaks into the Doctor's house to play a trick on him, making him believe that his creation has sprung to life. Much comedy ensues but it's Shapran's exquisite agility and precision that is the most mesmerising thing about watching this production and it's testament to her talent that she so beautifully complements Polunin without ever being overshadowed by him. You can't help but feeling that Swanilda is making a huge mistake chasing after so arrogant and shallow a man…
For future productions at the London Coliseum visit the website. For more information about the Moscow Stanislavsky Ballet, click here.