What else is there to say about 12 Years a Slave? Steve McQueen's career since making the move from Turner prize-winning video artist to feature film director goes from spectacular to astonishing, with his latest work eclipsing its brooding predecessors, Hunger (2008) and Shame (2011), both featuring towering performances from Michael Fassbender. Chiwetel Ejiofor takes centre stage here, in McQueen's interpretation of Solomon Northup's memoir of the same name, adapted for the screen by John Ridley, perhaps best known for writing David O. Russell's Three Kings.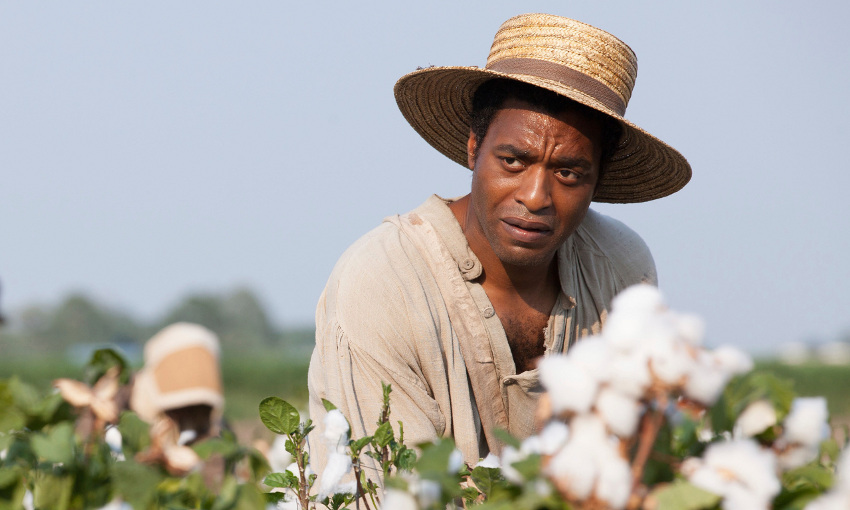 Northup, a musician and free man, was drugged, kidnapped and sold into slavery in 1841, being unceremoniously renamed Platt. Through the years we see him physically and mentally broken, enduring the most atrocious acts of cruelty, sold first to the seemingly benign but spinelessly enabling Ford (Benedict Cumberbatch, with a febrile Paul Dano as his poisonous sidekick). An act of defiance sees his coward slave-master sell on him to the psychotic Epps (Fassbender), where he suffers at the punishing whims of a man besotted with fellow cotton picker Patsey (Lupita Nyong'o). Patsey herself bears the brunt of Epps' impotence and rage, exacerbated by his breathtakingly cruel wife (Sarah Paulson).
McQueen's previous films were notable for their bold, hypnotic, unbroken takes, such as Brandon's jog through New York in Shame, or the centrepiece priest/prisoner dialogue in Hunger. 12 Years follows suit, with a haunting scene depicting Solomon's near-lynching, ignored by the surrounding plantation, extraordinarily difficult to watch, but of course eerily picturesque in its composition. The scenes of violence in the film generally are just as arduous as they should be – these are horrifying acts that demand to be confronted unflinchingly – but never does McQueen's gaze feel exploitative. Indeed the charge that the film is exploitative and needlessly visceral seems ridiculous when one considers Tarantino's Django Unchained, shown up here for the infantile, ill-disciplined tripe that it is.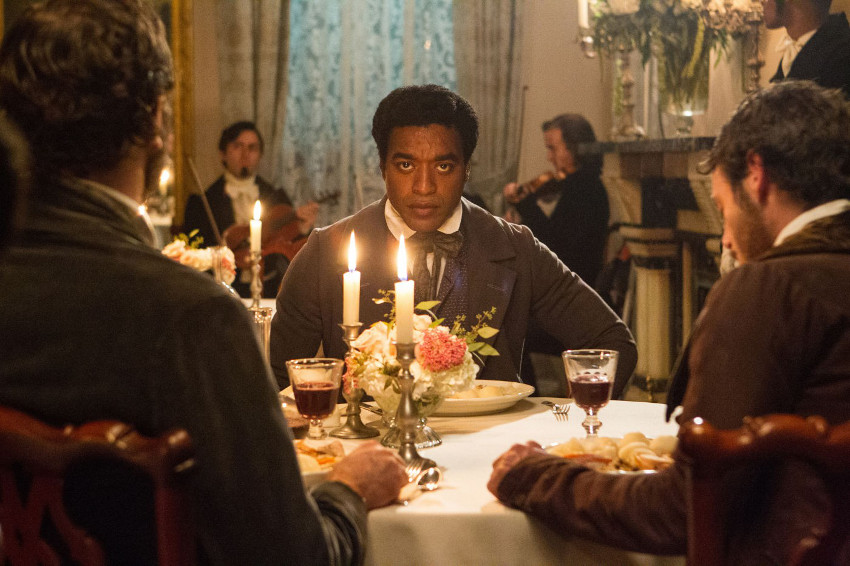 Although the film is exemplary in its storytelling and cinematic beauty, its real power comes from the absolutely titanic performance from Ejiofor. The events are so stark that they don't need much by way of expository dialogue, and instead the deep sorrow and profound rage that develop are expressed plainly through Solomon's face, his tone, his manner – simple facial close-ups convey devastating emotions, with mournful glances becoming accusatory and a simple funeral song becoming a howl of despair. The fact is that it will take either a phenomenal, earth-shattering performance, or a terrible error of judgement on the part of the Academy, if Ejiofor doesn't stroll his way to the Best Actor Oscar. Fassbender and Nyong'o are also nominated, and please don't think I'm mentioning them as an afterthought – both are magnificent.
My only slight reservation with the film is the Hans Zimmer score, which seems to be a very straightforward and limited reworking of his own 'Time' theme from Inception. But this is the most minor of objections, in the context of a film that barely puts a foot wrong. Its Best Picture (Drama) Golden Globe is already safe, and BAFTAs and Oscars will rightfully follow in large numbers. It's the pinnacle of cinematic craft tackling the nadir of human history, and it's absolutely essential viewing.