Set in America's Deep South two years before the outbreak of the civil war, Django Unchained uses the guise of a Spaghetti Western to depict America's shameful history of slavery and racial brutality in the brazen manner that only Tarantino could. Despite the heavy subject matter – which has been largely avoided by Hollywood – Django is arguably Tarantino's funniest film to date and the director blends his signature mix of absurdly theatrical violence with witty discourse to reveal the utter nonsensicality of racism.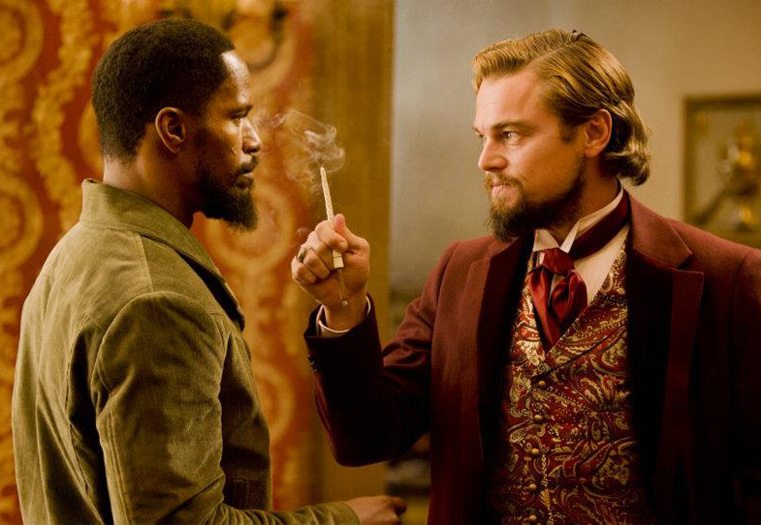 Django Unchained is the ultimate revenge movie; after being freed from slavery by a bounty hunter in order to help hunt down three lawbreaking brothers, Django (Jamie Foxx) partners up with his new friend Dr. King Schultz (Christoper Waltz) in order to rescue his wife from the clutches of malovent plantation owner, Calvin Candie. Tarantino has the unique ability to fulfil the guilty pleasures and desires of his audience, making Django an inimitably entertaining watch. The bad guys, played superbly by Leonardo DiCaprio and Samuel L. Jackson, are such caricaturised embodiments of evil that we eagerly await their inevitably gruesome demise at the righteous hands of vengeance-seeking Django.
Achingly cool and wonderfully stylised, Django Unchained is a masterwork of iconic cinematography that demonstrates the director's captivating ability for original storytelling. Nominated for five Oscars including Best Picture and Best Original Screenplay, Django could offer Hollywood the chance to finally recognise the unbridled cinematic genius that is Quentin Tarantino.
Read our reviews of the 85th Annual Academy Awards nominated films Hitchcock, Argo and Les Misérables.
UPDATE: And the winners were:
Best Picture: Argo (Grant Heslov, Ben Affleck, George Clooney)
Best Actor in a Leading Role: Daniel Day-Lewis (Lincoln)
Best Actress in a Leading Role: Jennifer Lawrence (Silver Linings Playbook)
Best Director: Ang Lee (Life of Pi)
For details of winners in the other categories, visit the official Oscar's website.