Two of Bristol's finest arts and ents venues are just a skip and hop apart – or rather, a hike, huff and puff up Park Street, the daunting incline that joins the harbourside to the University buildings and Georgian elegance of Clifton. I speak of this street from experience, having lived both at the base and the apex of Park Street at various points during my undergraduate years (and falling base-over-apex a couple of times after too many gins on the Clifton Triangle). And there's no avoiding it; with such treats at top and bottom, and along the way, the taxing walk up Park Street, and the awkward clamber down it, are central to life in Bristol as an avid consumer of the arts.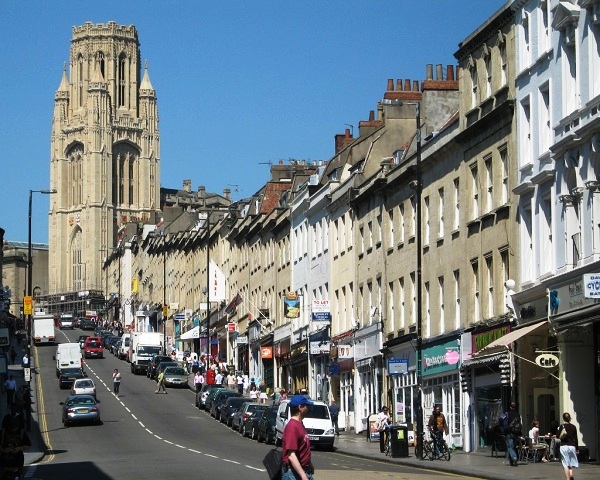 The two destinations I'm thinking of in particular are Watershed, the almost too-cool 'cross-artform venue' that chills out on the waterfront among bars, clubs and boats, and St George's Bristol, the imposing Clifton church-turned-concert-hall with the fabulous acoustic, bar in the crypt, and catch-all programme of jazz, spoken word, classical, rock and stuff for kids – essentially Bristol's answer to Kings Place. And I'm pleased to hear that these two Park Street (almost) bookends have formed a partnership for a festival called Filmic, running this month and next. A comprehensive celebration of music and film.
Throughout all the talks, concerts and films, the focus is on two renowned film composers: Ennio Morricone and Michel Legrand. Watershed, the party animal at the bottom of the hill, is hosting the bulk of the events, a programme of screenings and talks (including Sir Christopher Frayling's selection of top Spaghetti Westerns), but St George's is putting on four concerts, including film critic Mark Kermode's country-billy band the Dodge Brothers on March 8th,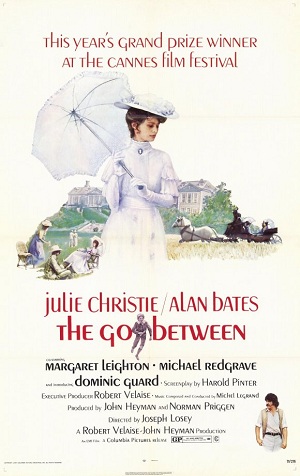 and Michel Legrand in concert with his wife Catherine Michel on March 31st, as part of his year-long 80th birthday world tour. Composer of over 200 soundtracks and triple Oscar winner, Legrand will accompany the concert with an intimate talk at Watershed, divulging the secrets of his curriculum vitae, which includes scores for The Go-Between, The Umbrellas of Cherbourg, The Thomas Crown Affair, Yentl and The Summer of '42, as well as collaborations with Barbra Streisand and Miles Davis.
Mark Cosgrove, Watershed's Head of Programme, said, "Film and music are inextricably creatively linked, an artistic partnership that defines the uniqueness of the cinematic experience. This collaboration will explore this rich relationship drawing on our own unique strengths in presenting film and music events to celebrate the creative exchange between filmmakers and musicians." Up the hill at St George's, Phil Johnson, Contemporary Programmer, said, "Bristol, of course, is a very filmic place. Its most famous bands – Massive Attack, Portishead – quote from and refer to the conventions of film music, with the result that the famous 'Bristol sound' is, essentially, cinematic. Filmic will explore some of these thoughts – and we'll be back next year with something completely different."
So, get those calf muscles in shape in February and March and come with me on a walk through Bristol and through cinema's relationship with music.
February 19th 12 noon – Spaghetti Western Sundays: Death Rides A Horse
February 23rd 8 o'clock pm – Rota/Morricone at St George's
February 26th 12 noon – Spaghetti Western Sundays: Once Upon A Time In The West
March 8th 8 o'clock pm – The Dodge Brothers at St George's
March 31st 2.30 pm – Michel Legrand in Conversation
March 31st 4.30 pm – The Go-Between
March 31st 7.30 pm – Michel Legrand in Concert at St George's
For more information about Filmic and full programme and venue details, visit the website.