Filth is a somewhat hysterical ride through the misdeeds and psychosis of Edinburgh detective sergeant Bruce Robertson (James McAvoy), a repellent policeman in the tradition of Bad Lieutenant, with all the appropriate trappings – hard drugs, sexual abuse, misogyny, lies, violence, hallucinations, corruption, and so on. The film opens with a brutal murder, the investigation of which Robertson intends to use to further his promotion ambitions in pursuit of the vacant detective inspector position. Along for the ride are fellow police officers Jamie Bell and Imogen Poots, crazed therapist Jim Broadbent, and doormat best friend Eddie Marsan.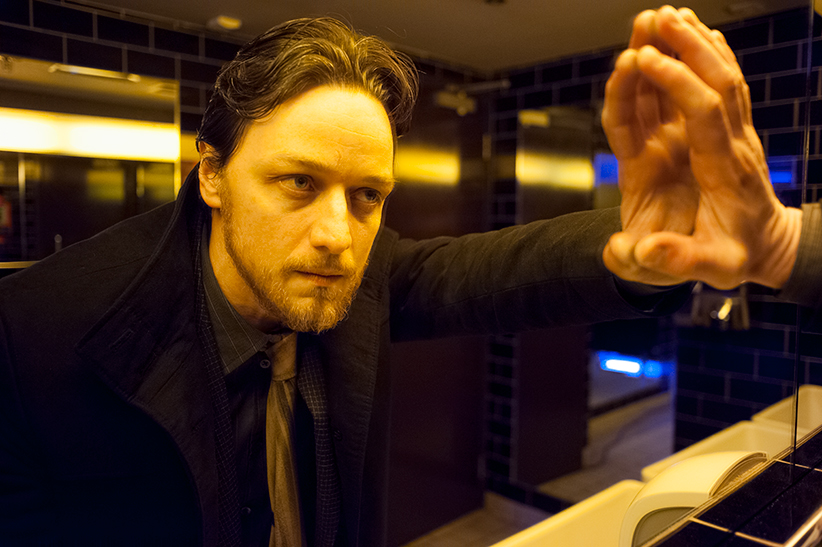 The story plays out in a dialogue-rich blur, with McAvoy explaining his schemes to his confused and unwilling conspirators, as well as to the audience (by narration) at a speed and tenor that caused me to miss more than a few words. Some of what's happening is real, some of it's not, it doesn't really matter – it's a downward spiral type of deal, with plenty of outré sexual aggression, Luhrmann-esque close-up grotesqueries and piles of drugs. The novel by Irvine Welsh was thought to be beyond filming, until John Baird got his hands on the rights and penned the screenplay. Certain aspects of the novel fall by the wayside (such as Bruce's dialogue with a tapeworm he acquires) but it flies along at such a lick that you always know you're in a Welsh story.
But therein lies the problem: whether or not you intend to, you end up compulsorily, almost wearily, comparing this film to Trainspotting; and while few films come out of that well, the sheer splendour of Danny Boyle's 1996 masterpiece only serves to highlight the areas where Filth comes up short. In McAvoy the film has a fiercely talented lead who delivers an uninhibited, full-throated performance, but the ensemble doesn't match the grimy charm of Begbie, Renton et al. More than that, Welsh's novels are essentially about objectionable people doing abhorrent things to society at large, and Boyle's talent was to take such unpleasantries and place them in revelries which felt instantly iconic: toilet-diving for pills with Brian Eno, overdosing with Lou Reed in the carpet, screaming at the trance-accompanied ceiling baby. Those things shouldn't have been fun but they were. Filth throws everything at the screen in an apparent attempt to cross Trainspotting with Fight Club, but it never really gets anywhere near the foothills of either.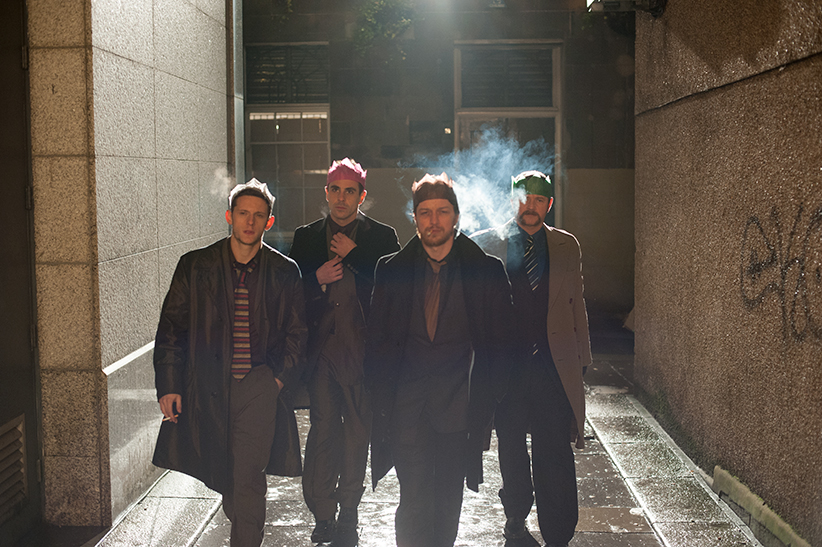 Still, there's enough to enjoy here, if you like your Lothian crime capers on the amoral and raunchy side. McAvoy is terrific, Marsan is always worth a watch and Jim Broadbent is having a cracking time. The Clint Mansell score passed me by, Imogen Poots seemed to have wandered in from another film, and although the villain of the piece is obviously Robertson himself, the nominal antagonists, for the purposes of the plot, might as well have been extras. All in all, for a film with so much shock and horror, I have to confess it left me a little bored.