In the run up to the 85th Annual Academy Awards announced on Sunday 24th (see below for the winners), we took the opportunity to share our favourite Oscar-nominated films, Argo, Django Unchained, Hitchcock, and Les Misérables, which scooped three awards including Best Supporting Actress for Anne Hathaway…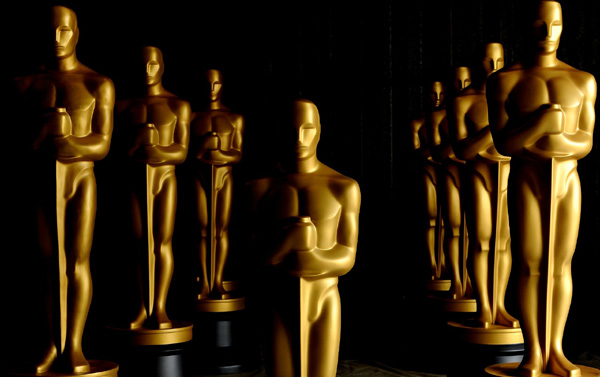 Les Misérables first premiered in London the year I was born – 1985 – the songs of which I grew up hearing my father murder in the shower. Despite the Cameron Mackintosh production being lambasted by the critics, the public vehemently disagreed and the show has now been enjoyed by more than 65 million people worldwide. My own imagination was so captured by the story of Cosette that I would happily spend my playtime sweeping the floors of our garage whilst performing "Castle on a Cloud". Therefore, it was only right that I should see the triumphant film version with my father so many years later – a man unafraid to admit his enjoyment of musicals, nor averse to shedding the odd tear.
This British production, directed by Tom Hooper (his first project after the glories of The King's Speech) was a remarkable feat considering he had to persuade a gigantic cast to burst into live song when many of them had never sung publicly before. Set in 19th century Paris, yet shot entirely in England, Hooper takes both Victor Hugo's beautifully poignant novel and one of the most loved musicals in the world and creates a blindingly powerful cinematic masterpiece. Yes, you might call it gushingly romantic and melodramatic – but it's a bloody musical!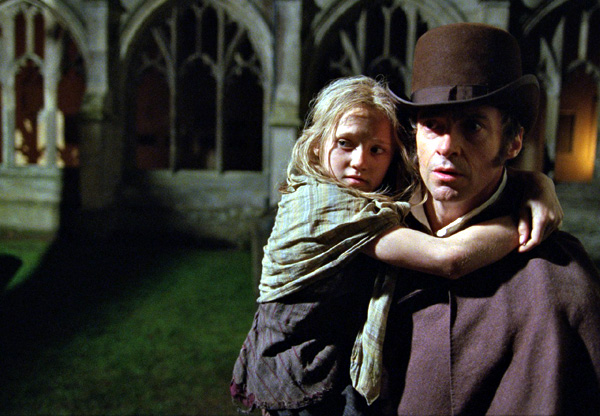 However easy it is to scoff at Anne Hathaway hoping to exchange her long locks for an Oscar, she deserves one after managing to eliminate Susan Boyle's version of "I Dreamed a Dream" from my mind – once and for all. I should find it difficult to imagine anyone other than Hathaway as the fallen Fantine; nor is it conceivable that she will achieve greater heights as an actress. If previous Academy winners are anything to go by, her extreme weight loss and overall discipline and preparation for the role gives me reason to think she has a decent shot at scooping Best Supporting Actress.
While the thought of hearing a couple of Australians, in this case Russell Crowe and Hugh Jackman, pretending to be French whilst sparring with their vocal chords for almost three hours may not appeal to everyone, the cast recording is the first to have achieved the accolade of reaching number one in the album charts since Evita in 1997. Hugh Jackman is magnificent as Jean Valjean by anyone's standards – a man who evolves from sinner to saint but cannot escape the ever-looming figure of Javert (Crowe), his former prison guard. Nominated for eight Oscars including Best Picture, if Les Misérables only walks away with one – I sincerely hope it goes to Jackman.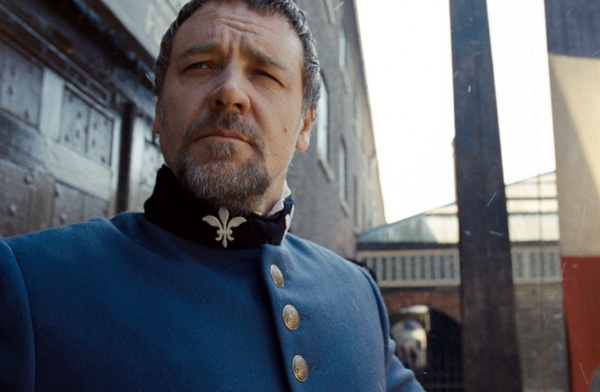 Even the most hardened musical-skeptic will appreciate the sublime comedy of Helena Bonham Carter and Sacha Baron Cohen as the grotesquely delicious Thénardiers – the inn keepers with whom Cosette, Fantine's daughter, lodges before being rescued by Jean Valjean. For those of us weeping like babies, the humour was most welcome and shows what a terrifically well-balanced musical this is. The cast will be performing live at the Academy Awards ceremony on Sunday and thanks to the success of the film, Les Misérables will be returning to Broadway for the third time, invigorated by the latest in a long line of accolades.
Read our reviews of the 85th Annual Academy Awards nominated films Hitchcock, Django Unchained and Argo.
UPDATE: And the winners were:
Best Picture: Argo (Grant Heslov, Ben Affleck, George Clooney)
Best Actor in a Leading Role: Daniel Day-Lewis (Lincoln)
Best Actress in a Leading Role: Jennifer Lawrence (Silver Linings Playbook)
Best Director: Ang Lee (Life of Pi)
For details of winners in the other categories, visit the official Oscar's website.