The Oscars 2014, where the great and the glitzy of Hollywood will descend upon the Dolby Theatre in Los Angeles to announce the winners of the 86th Academy Awards. Tom Bangay reviews the 2014 Oscars nominees; who should win, and who did win? [Article updated 3rd March to include the winners]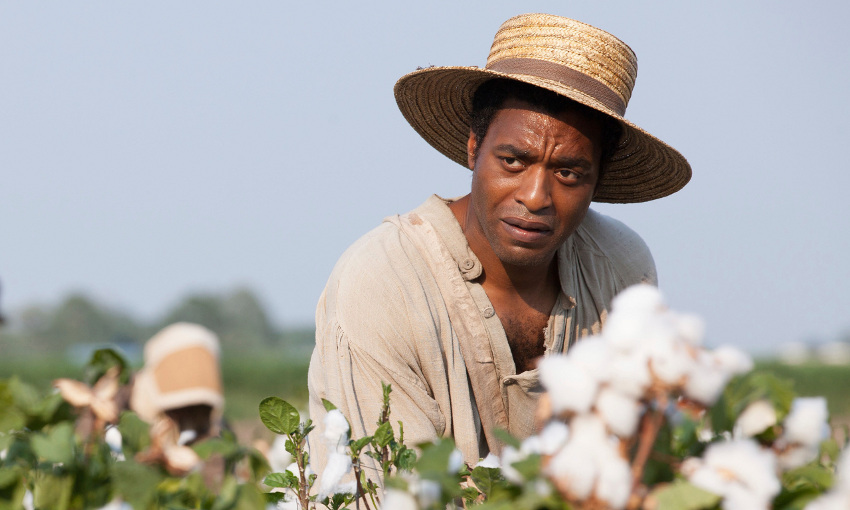 Best Picture Nominees
12 Years a Slave [Winner]
Captain Phillips
Gravity
Philomena
The Wolf of Wall Street
Nebraska
American Hustle
Dallas Buyers Club
Her
Should win: 12 Years a Slave
Will win: 12 Years a Slave
The BAFTAs were always going to pick Steve McQueen's unflinching tour de force for the top prize, but given that the less anglocentric Golden Globes plumped for Solomon Northup's story too, it seems like Gravity is destined to come in second. The Best Picture category was expanded from five to ten nominees in 2009, following a backlash when critically acclaimed yet massively popular films like The Dark Knight and Wall-E were being squeezed out by typical awards fodder that happened not to be effects-led. Gravity is exactly the kind of pulpy yet gloriously realised popcorn fare that this reform had in mind, but in this instance 12 Years just seems too strong for Cuarón's space thriller, or indeed any other nominee, to compete.
Oscars Trivia: Gravity's VFX alone took over three years to complete. At the other end of the spectrum, Dallas Buyer's Club wrapped in 25 days and had a make-up budget of around £150.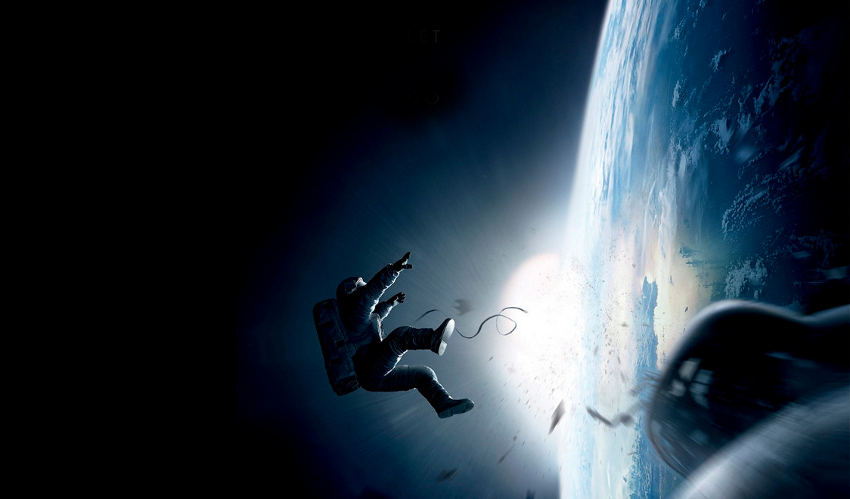 Best Director Nominees
David O Russell – American Hustle
Alfonso Cuarón – Gravity [Winner]
Alexander Payne – Nebraska
Steve McQueen – 12 Years a Slave
Martin Scorsese – The Wolf of Wall Street
Should win: Alfonso Cuarón
Will win: Alfonso Cuarón
Although it's a little insulting to suggest that while 12 Years is the best picture, it became so regardless of the guiding hand of its exceptional director, it would also seem cruel not recognise the staggering vision that it took for Alfonso Cuarón to execute Gravity on the big screen. Martin Scorcese put in a strong showing, with an 18/R-rated film with demonstrable mass appeal and a serious message buried somewhere underneath all the quaaludes, but this one is a straight duel and if the bookies are to believed, it's Cuarón's to lose, with a price of 1/12.
Oscars Trivia: The Producers Guild of America refused to pick between 12 Years and Gravity, declaring it a tie with them both as joint winners for the first time in the Guild's 25-year history. That's cheating!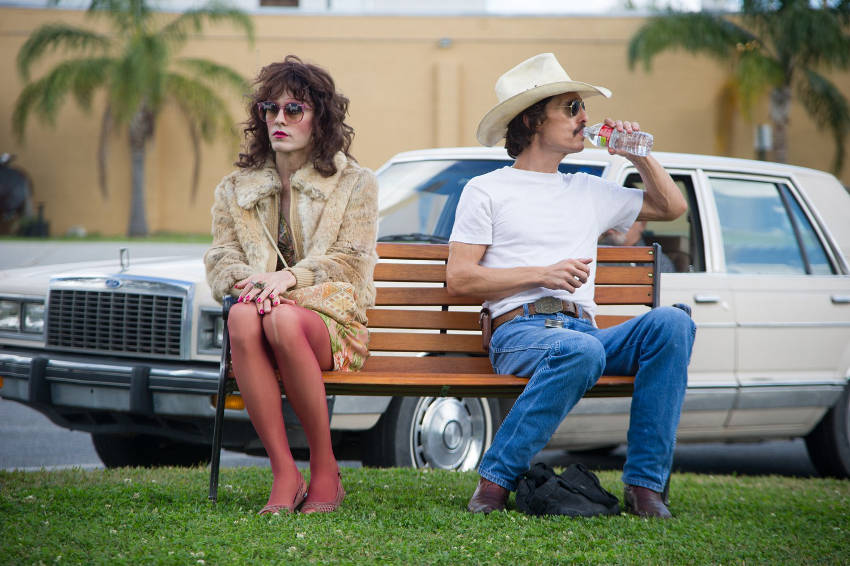 Best Actor in a Leading Role
Christian Bale – American Hustle
Bruce Dern – Nebraska
Leonardo DiCaprio – The Wolf of Wall Street
Chiwetel Ejiofor – 12 Years a Slave
Matthew McConaughey – Dallas Buyers Club [Winner]
Should win: Chiwetel Ejiofor
Will win: Matthew McConaughey
The Oscars love a body transformation – how else to explain Bale's nomination for a competent but fairly incidental performance – and with that in mind, McConaughey is close to a lock for this. It would also reward a terrific early-40s career renaissance on his part, including some brilliant performances in Killer Joe, Mud, The Paperboy, The Wolf of Wall Street and now Dallas Buyer's Club. His most recent triumphs are the gripping True Detective on HBO, alongside Woody Harrelson, and his forthcoming lead role in Christopher Nolan's next mindbender, Interstellar. All that said, while he's excellent in Dallas as rake-thin redneck HIV sufferer Ron Woodruff, no nominee exceeds the profundity, nuance and gravity of Chiwitel Ejiofor's performance in 12 Years and Ejiofor can feel hard done-by when he walks away empty-handed. Spare a thought for Joaquin Phoenix too – though he's declared that awards are 'bullshit', he's turned in back-to-back wonderful performances in The Master and Her, and found his way blocked by critical darlings Daniel Day-Lewis and Matthew McConaughey. Maybe next year.
Oscars Trivia: DiCaprio's outrageously entertaining turn as Jordan Belfort in The Wolf of Wall Street comes a full 20 years after his first Oscar nod, for What's Eating Gilbert Grape? back in 1994. He's still waiting for a win, but at least he made a tidy $10 million for his role in Wolf, compared to just $60,000 for Jonah Hill as his toothy sidekick. Hill has now been Oscar-nominated twice – once more than DiCaprio had at his age.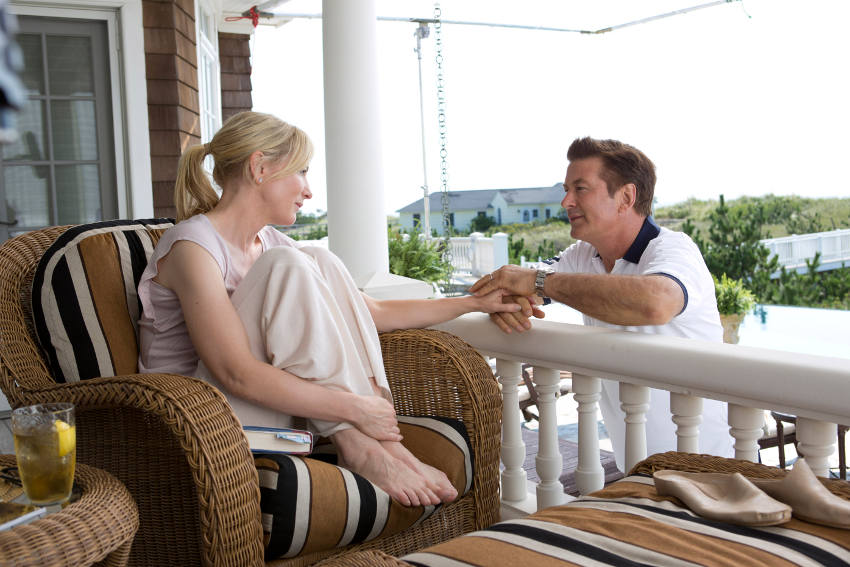 Best Actress in a Leading Role
Cate Blanchett – Blue Jasmine [Winner]
Amy Adams – American Hustle
Sandra Bullock – Gravity
Judi Dench – Philomena
Meryl Streep – August Osage County
Should win: Judi Dench
Will win: Cate Blanchett
The bookies just don't make mistakes with a price like 1/20. Blanchett has got this locked down even more tightly than Anne Hathaway did with Les Mis and the only surprise will be whether she mentions her director in her acceptance speech, given the controversy and accusations swirling around him. Personally, late Woody Allen always reminds me of that verse of Bad Cover Version by Pulp – "It's like a later 'Tom & Jerry' when the two of them could talk / Like the Stones since the Eighties, like the last days of Southfork / Like 'Planet of the Apes' on TV, the second side of ''Til the Band Comes in' / Like an own-brand box of cornflakes: he's going to let you down my friend."
Oscars Trivia: Judi Dench revealed this week that macular degeneration has left her unable to read scripts or watch movies, at the age of 79. It certainly didn't affect her work in Philomena, the sweetness and grace of which made the bombast and histrionics of Meryl Streep's latest look rather crass. Having said that, Meryl now has a record-breaking 18 nominations for acting.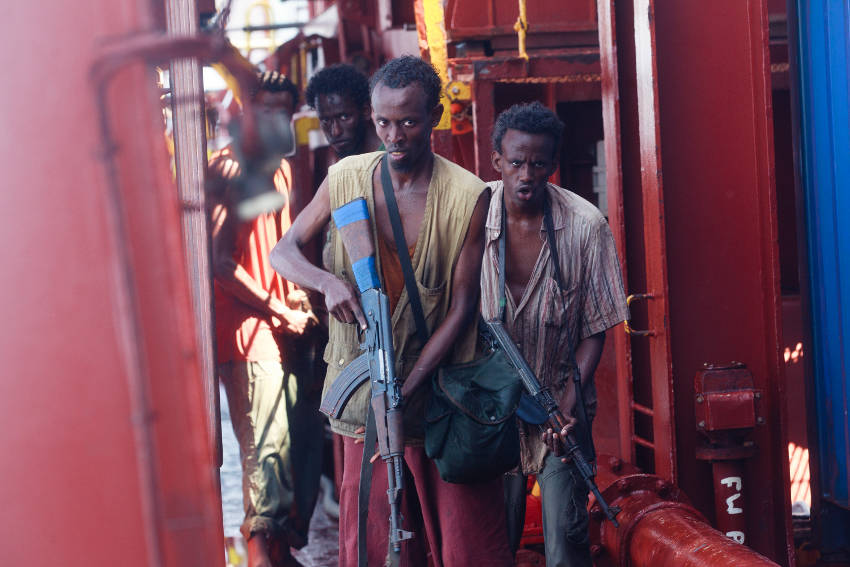 Best Supporting Actor
Bradley Cooper – American Hustle
Barkhad Abdi – Captain Phillips
Michael Fassbender – 12 Years a Slave
Jonah Hill – The Wolf of Wall Street
Jared Leto – Dallas Buyers Club [Winner]
Should win: Barkhad Abdi
Will win: Jared Leto
Michael Fassbender's stunning turn in 12 Years a Slave is absolutely Oscar-worthy, but for my money his best work was in McQueen's first two films, Hunger and Shame. Jared Leto's body transformation was just as dramatic as McConaughey's for Dallas Buyers Club, though there was a lot more to it than that, and his damaged portrayal of Rayon is certainly a career highlight. Bradley Cooper was caught on camera asking who Barkhad Abdi was when Abdi beat him to the BAFTA, and if he hasn't seen Captain Phillips then perhaps he should watch it to learn something about a performance that doesn't rely on chest hair and curlers. Abdi's lean, mean turn as Muse, the hijacker in chief, was his big-screen debut, opposite Tom Hanks (no pressure). Together they cranked up the tension to an extraordinary degree and it would be a shame were Abdi not to be recognised by the Academy.
Oscars Trivia: Jared Leto famously waxed his entire body for Dallas Buyers Club and his weight dipped as low as 52kg. That's 2kg lighter than Christian Bale in The Machinist, although Leto is only 5 foot 8 inches tall, 4 inches shorter than Bale. They're both lunatics if you ask me.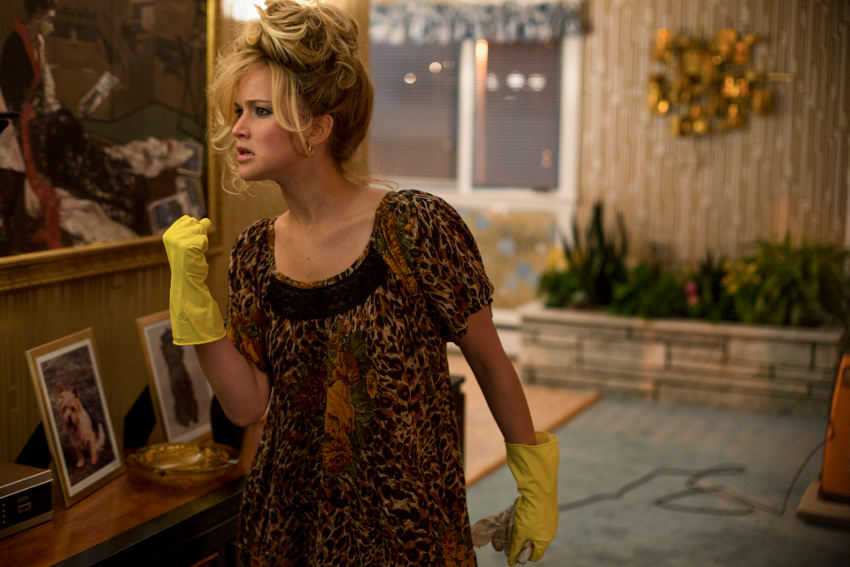 Best Supporting Actress
Jennifer Lawrence – American Hustle
Lupita Nyong'o – 12 Years a Slave [Winner]
Sally Hawkins – Blue Jasmine
Julia Roberts – August Osage County
June Squibb – Nebraska
Should win: Lupita Nyong'o
Will win: Lupita Nyong'o
Listen, I love Jennifer Lawrence as much as the next man, but American Hustle was a fairly forgettable wigs 'n flares romp, and while J-Law's rants about space-ovens were pitch-perfect, she looked faintly embarrassed to be picking up the BAFTA ahead of Lupita Nyong'o, and frankly it would be a ludicrous decision if it were to be repeated at the Oscars. Harvey Weinstein says that Lawrence will be taking a year off after her breakout period of incredible success; one suspects that Nyong'o's rise is just starting after her stunning performance in 12 Years a Slave.
Oscars Trivia: June Squibb is the third oldest nominee ever in this category, and was born in 1929, a year later than the youngest ever honouree – Shirley Temple, who received the Honorary Juvenile Award in 1934 at the age of six.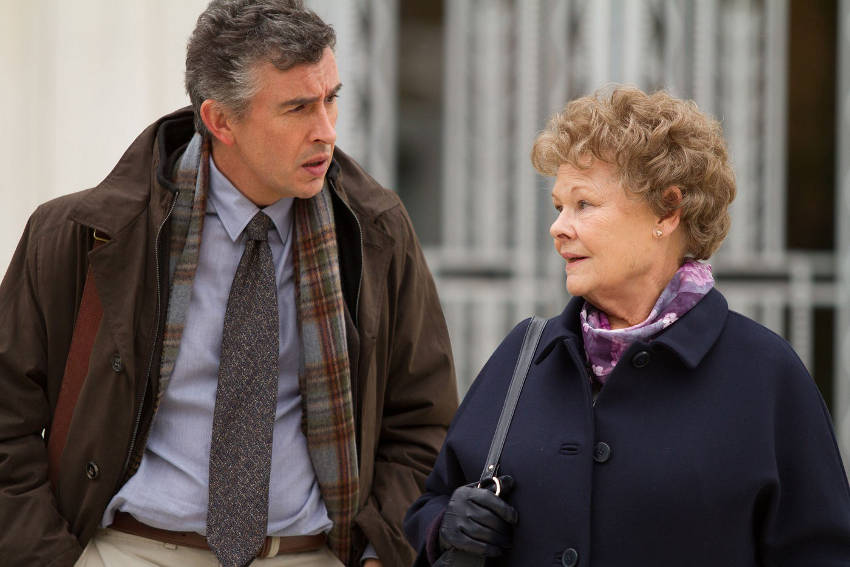 Best of the Rest
Cinematography might be the best place for Alexander Payne's Nebraska to shine, although I have a feeling that the Gravity juggernaut may put paid to that. Expect similar dominance in sound editing, sound mixing and visual effects, categories where The Hobbit: The Desolation of Smaug probably hoped in vain to emulate the success of its Lord of the Rings predecessors. The Great Beauty should sail through the flawed Foreign Film category (flawed because Sorrentino's masterpiece is ten times the film American Hustle is, and it shouldn't be fighting for scraps at the fringes), although The Hunt garnered an excellent critical response.
Steve Coogan and Jeff Pope are in with a decent, if long, shot of picking up the Best Adapted Screenplay gong for their fine work on Philomena, and it would be a sight indeed to see Coogan shake off his Partridge mantle on the biggest stage of all. Spike Jonze might yet nab Best Original Screenplay for Her, a genuinely sweet and melancholic fable about artificial intelligence, though Dallas Buyers Club might have something to say about that. Joshua Oppenheimer's The Act of Killing was my film of the year and deserves global recognition as the Best Documentary – though the acceptance speech would be interesting, as the majority of the crew were credited as 'anonymous' due to the dangers they'd face criticising their leaders in public.
If it fails in the major categories, American Hustle might be rewarded with Best Production Design and Best Costume Design for all those chest wigs and combovers. Perhaps the biggest Oscars trivia oddity of them all: Johnny Knoxville and the Jackass crew finally getting the recognition they deserve from the Academy after years of falling off stuff and a reckless disregard for their genital integrity, with Make-up & Hairstyling nomination for Jackass Presents: Bad Grandpa. I wouldn't count on a win, but it's the taking part, isn't it?
The 86th Academy Awards will take place at the Dolby Theatre in Hollywood, Los Angeles, on Sunday, 2nd March. Comedian Ellen DeGeneres will host for the second time.