Cumberbitches, rejoice! Just as 2012 was The Year of the Fassbender, so Benedict Cumberbatch has sliced through 2013 with those lethal cheekbones and that sonorous growl. He blockbusted in Star Trek Into Darkness, Assanged in The Fifth Estate, he's about to lay down some serious Oscar-bait with 12 Years a Slave and August: Osage County, and he'll be ringing in your New Year Lazarus-style with the return of BBC's Sherlock. In the meantime, his is the voice of the titular dragon and chief dwarf-botherer, Smaug, in this, the second part of Peter Jackson's trilogy based on Tolkien's 1937 novel, The Hobbit.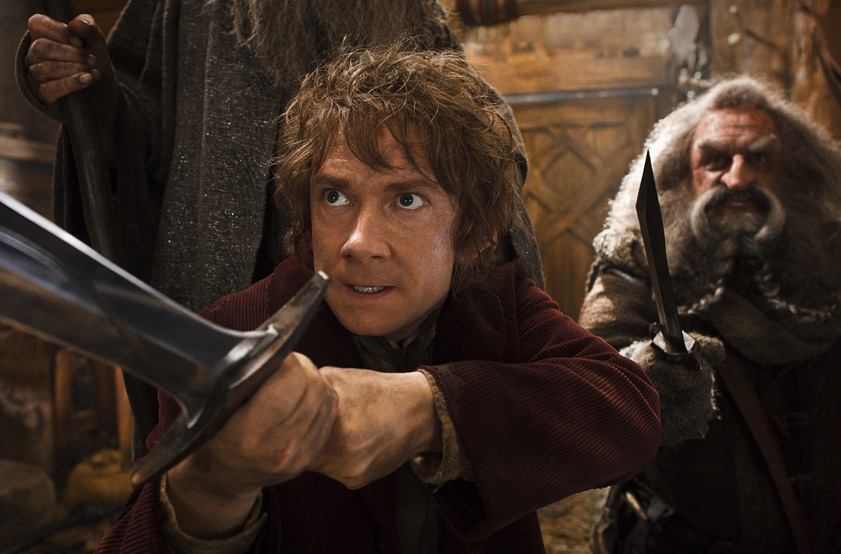 That book was a sub-300 page work aimed at children, and the insistence by the filmmakers that this story be told over almost nine hours and three films, in 3D, with a budget of some $561m, has raised many an eyebrow. Since the Weinsteins first kowtowed to Quentin Tarantino and let him split his scratchy homage Kill Bill into two 'volumes' (ushering in an ethos of fatal self-indulgence from which Tarantino may never recover), it's become standard practice to split the books to bring the bucks. Harry Potter, Twilight and The Hunger Games all did it, but by and large they had the page count to merit it. The Hobbit does not, and it showed in the first film (2012's The Hobbit: An Unexpected Journey), in which a bunch of interchangeable dwarves came to Martin Freeman's house, ate his food, burped and sang for about 45 minutes. Snore.
Thankfully the second installment is all action. We join our unwilling hero Bilbo (Freeman) deep into his quest, which involves a trek to a mountain to pinch the jewels from under a sleeping dragon, to resolve some sort of Middle Earth regional geopolitics. He travels with wizened wizard and friend of Damian Lewis, Sir Ian McKellen's fruity Gandalf, and a whole load of dwarves led by Richard Armitage as would-be king, Thorin Oakenshield.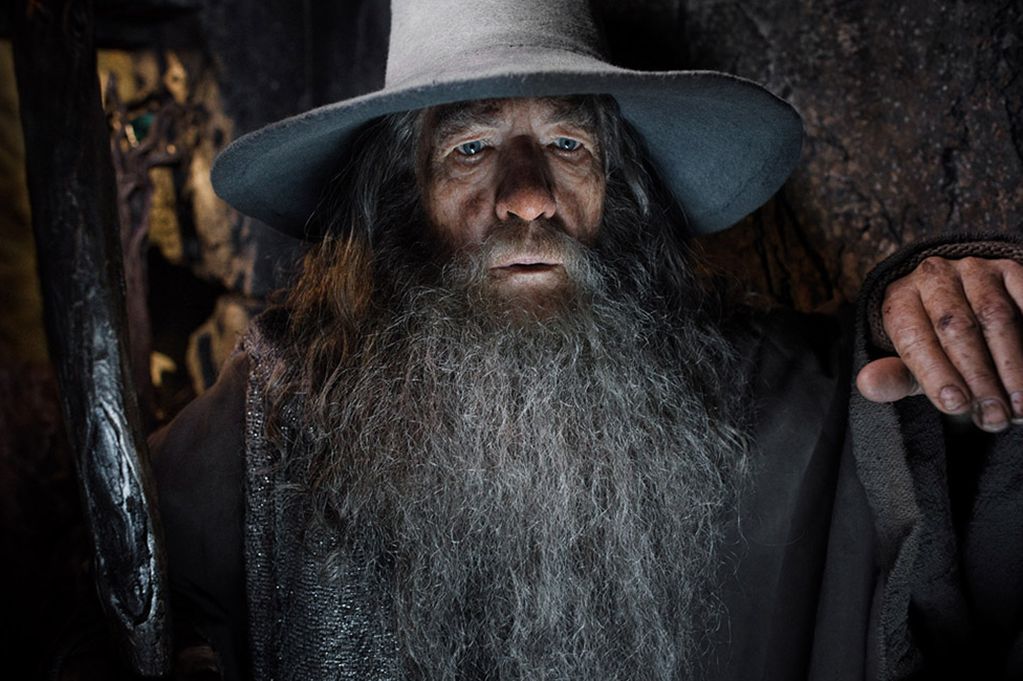 For the most part it's standard Jackson/Tolkien fare – lots of walking in single file across vast Kiwi tundra, until Sir Ian introduces some fearsome creature in hushed, reverent tones so they can all run away from it. Meanwhile some sort of dark evil is gathering and Bilbo can't stop staring at his ring.
Into the mix are parachuted inert Katniss-wannabe Legolas (Orlando Bloom) and violent she-elf Tauriel (Evangeline Lilly), firstly to form an unlikely love triangle with one of the dwarves and secondly, one suspects, to up the stakes in action terms. The ultimate goal, as in part one, is to pit Martin Freeman against a thesp in a motion capture suit – this time it's Cumberbatch as Smaug, as opposed to Andy Serkis as Gollum last year. Luke Evans also floats in as Bard, the surly Welsh bowman, in a floating town governed by a lazy cameo from Stephen Fry. It's rumoured that Evans' involvement in the trilogy meant he had to relinquish the lead role in Nicolas Winding Refn's Only God Forgives – a stroke of luck for which he'll always owe Peter Jackson.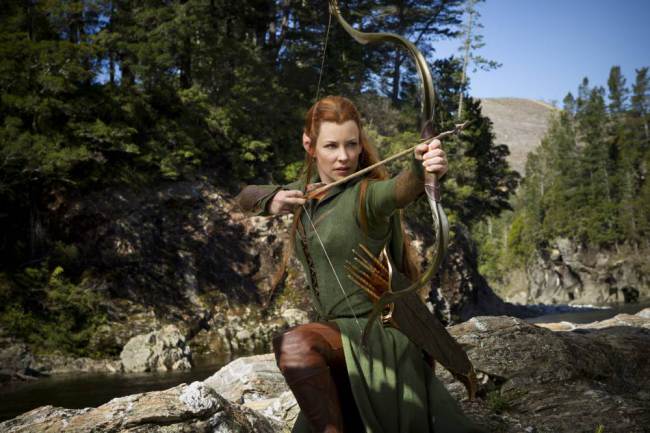 The film does have a lot going for it, and it's a massive improvement on its ponderous predecessor. Although so much of the action is computer-generated, by now Jackson and his team are, frankly, excellent at it – somewhere in the back of your mind you know there's very little that's real about the dizzying orc attack on our heroes as they careen downriver in barrels, or the elves vs. spiders hack-'em-up in the forest. It doesn't detract from the excitement, and there were plenty of audible gasps in the screening I attended.
A few of the ensemble stand out too – Cumberbatch's earthy tones roll beautifully around his moneyed caverns, and Lilly is an effortless action heroine. She's picked her roles very carefully since Lost ended in 2010, popping up alongside Hugh Jackman in Real Steel, as well as a blink-and you'll-miss-it appearance in Kathryn Bigelow's The Hurt Locker, so here's hoping she can be coaxed onscreen more often in 2014.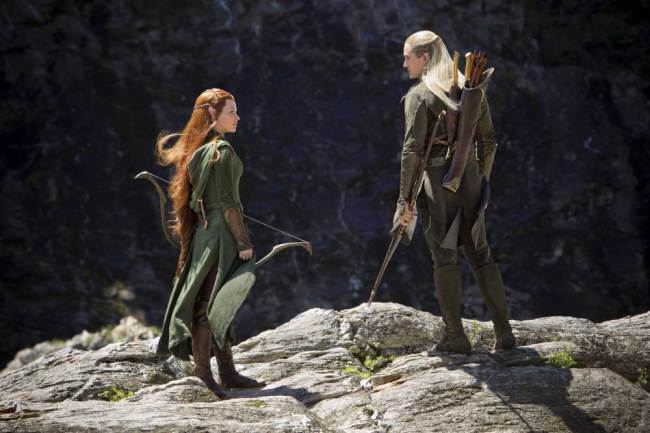 However, this whole enterprise is already trying audience's patience with its preposterous running time and 3D pricing, and frankly none of it would fly without Martin Freeman. Playing an understated everyman isn't easy, but Freeman makes you wonder how Bilbo could ever be played any other way, and for every minute he's leading the action, I'm prepared to go with it.
Of course, it's too long, and it does resemble a video game from time to time – the characters are constantly in mortal peril, being hunted by vicious murderers twice their size, falling off things, being engulfed in flame and generally facing death at every turn, and yet they're basically all fine. Perhaps the emotional shocks are still to come in part three, but it still feels like a frivolous romp at this point, with the danger only theoretical. Definitively so for Bilbo, Gandalf and Legolas, who we know all make it to the Lord of the Rings films. To cut a long story short (the opposite of what Peter Jackson's done here), if you're into all this swords 'n sorcery lark, you'll probably have a fine time. If not, watch it for Freeman, Cumberbatch and the well-executed action; just don't expect it to stay with you beyond the closing credits.
The Hobbit: The Desolation of Smaug is out in cinemas now.