Great hotels know that in order to retain their significance they need to constantly reinvent themselves. Staying in the top 20 of hotels around the world  requires imagination as well as rigour. In October 2009 La Mamounia, one of the most famous, beautiful and historic hotels, emerged after a three year $100million renovation project to universal praise. The architect and designer, Jacques Garcia, had triumphed, the famous Marrakech hotel feels contemporary while still retaining the Art Deco meets Imperial Morocco  trademark look.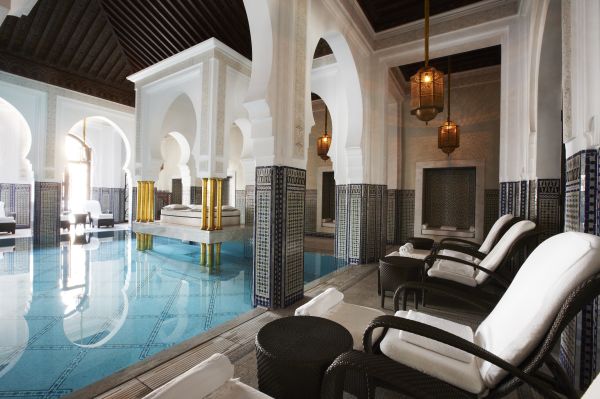 The glamour and romance was back.  The glitterati returned and there was a general consensus that Winston Churchill, who described it as " the loveliest place on earth' and invited Fraklin D Roosevelt to join him, would have delighted in its rejuvenation.
Rather more quietly though the hotel invested itself in a new role, that of  torchbearer for Moroccan culture. And as part of its patronage of the arts an annual literary award – their answer to the Booker – was conceived.
Le Prix Litteraire de La Mamounia is for a novel written in French by a Moroccan with the purpose of ensuring that Moroccan French literature, although not read widely within the country, gains recognition on the world stage. The award, worth 20,000 MAD ( about £15,000), is just the start of their investment. The shortlisted authors, an international panel of eleven jurors, media from Canada, France, the UK and various other corners of the world and a raft of publishers, all flown in by sponsors Air Maroc, were, along with the great and the good of Morocco, invited for the weekend to hear Rachid O announced as this year's winner.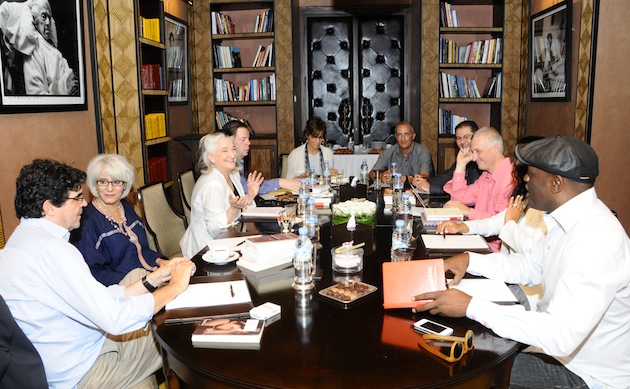 A clue to the novel's subject matter lies in the surname. 'O' is not a clever marketing affectation but a technique used by the author to avoid inflicting embarrassment on his family. Rachid is gay and this new book, like his previous four, deals with  the tensions of  being Muslim and homosexual.
The Francophile American author Douglas Kennedy, part of the international jury chaired by the Casablanca born novelist and critic Christine Orban said all the short listed novels centred around the authors' relationships with their country. " In the end they are all about  'shall I go, or shall I stay.'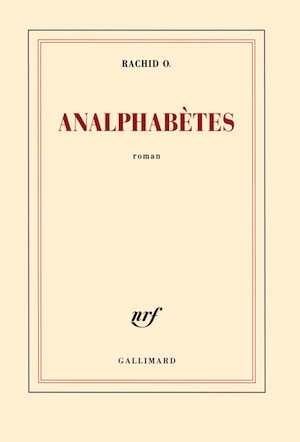 Analphabètes, which translates as illiterate, is biographical. It describes a young man returning home from Paris to visit his dying father one last time and attend his funeral.  The visit released Rachid's writer's block – this is his first novel for ten years – and examines his emotions, friendships and encounters.  His father, a baker living in Rabat was unable to read or write but illiteracy here is also a metaphor for those who are unable to read their own feelings or discuss them with their friends and family.  The illiterate are not just the poor but include educated Europeans.
It is a story about identity crisis and according to last year's winner, Mohamed Nedali is "brave, sensitive, very beautiful and a page turner.'
Bravery should also be  attributed to La Mamounia's new director general, Pierre Jochem. Three weeks into the job it fell to him to award what may be seen, because of its subject matter, a controversial choice. It's an issue he side-stepped neatly in the press conference that followed the announcement. The hotel organises and presents the prize, but it does not interfere with the decision of the jury, all of whom are widely respected.
The only other serious contender for the prize was Tahar Benjelloum who shares the same publisher, Gallimard. The most famous of the seven novelists on the short list he was winner of the 2004 IMPAC Dublin Literary Award, a recipient of a Legion d'Honneur and, unlike Rachid, has been widely translated. He left Morocco in 1971 and was not present for the ceremony.
Rachid, a youthful looking 42 year old, visibly uncomfortable in the limelight, had not planned to come either. "I did not think that I would win but then last week I thought that I would like to be with fellow Moroccan writers and be a part of it," though he admitted to feeling out of place, "Its such a mythical hotel, I would never have believed that one day I would be able to stay here."
He was intending to visit his family before returning to Paris but was in no rush to tell them of his news, perhaps because they will greet the news less enthusiastically than the audience at La Mamounia. "I do not want to bring disrespect to my family," he says through an interpreter, "When you write autobiographically you have to realise that there is an impact from what you write on your family and friends."
Thankfully, it is not the only impact this novel will have. Already there is talk of Analhabetes being translated and La Mamounia's efforts to recognise literary merit looks set to bring the issue of homosexuality and the muslim religion into shaper focus.
The Fourth Annual La Mamounia Literary Awards took place on 28th September 2013. For more information about the hotel and the award, visit the website.