After a few variable seasons, I can report with pleasure that the English National Opera is back with a bang! This lavish production of Così fan tutte ticks all the boxes and is one of the most gregarious, vibrant and downright delectable productions I have ever seen at the London Coliseum, with director Phelim McDermott rivalling even those much loved revivals by stalwart Jonathan Miller.
Così fan tutte, roughly meaning 'Women are like that', is a darkly comic opera by Mozart first performed in 1790, just a year before the composer's death at the untimely age of 35 and his final collaboration with librettist Lorenzo Da Ponte. Telling the story of how two fiancés, Guglielmo (Marcus Farnsworth) and Ferrando (Randall Bills), disguise themselves as part of a bet to see if they can trick their women, Fiordiligi (Kate Valentine) and her sister Dorabella (Christine Rice), into falling for the other man, it is a frothy tale with a bitter truth to it.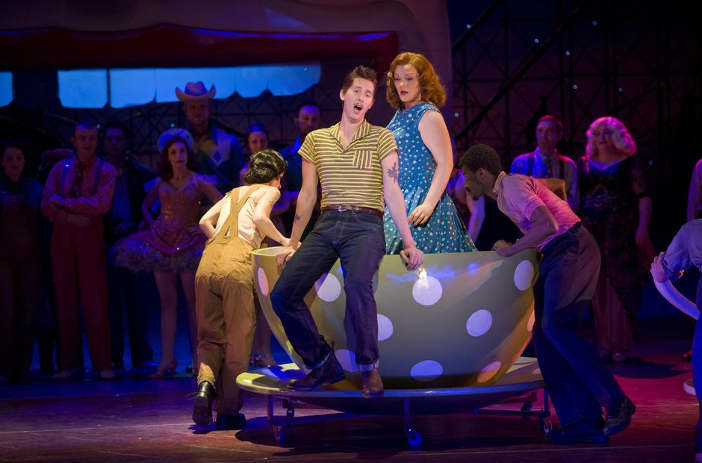 Così is an opera which perfectly lends itself to this glitzy production, set in the pleasure-seeking neighbourhood of Coney Island, New York during the Fifties, where the men have taken the women for a holiday. Designed by Tom Pye, brace yourself for a mind-boggling array of props; from candy floss stalls, swans, carousel horses to spinning tea cup rides in one heady whirl of fun and frolics.
On the men making the acquaintance of the slippery Don Alfonso at a nightclub, well acted by the talented British baritone Roderick Williams, both are persuaded to test his theory that women are just as fickle and easily tempted as men. Adopting outfits reminiscent of Grease, the lovers disguise themselves ready to seduce the women anew. Rest assured, it won't be long before jealousy makes an appearance and the cast seem to enjoy every moment of playing out the roller-coaster twists.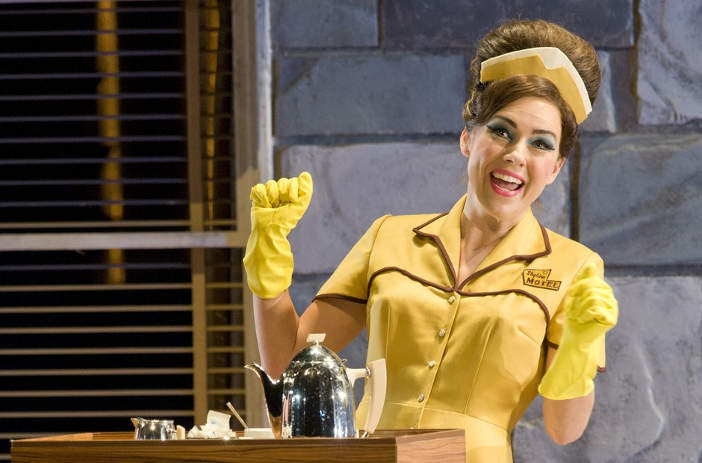 The women are meanwhile urged by Despina (Mary Bevan), a maid at the Skyline Motel who sneakily drinks the guests' hot chocolate, not to take love too seriously and enjoy their freedom while they can. Bevan, who made her début at the Royal Opera House, Covent Garden, delivers a remarkable and stand-out performance, so effervescently does she embrace this role and her voice evoking all the nuances and playfulness you look for in Così. She is certainly a soprano worth queuing to buy a ticket to see.
This sugar-coated production isn't attempting to look into the more sinister notes in Mozart's classic observation of love, instead this is a colourful and superficial celebration of the wit and humour of the work and an ideal starting point for younger audience members or those seeing an opera for the first time. Thoroughly entertaining, if as lightweight as a helium balloon, McDermott succeeds in putting the fizz and 'pop' into opera and conductor Ryan Wigglesworth encourages the English National Orchestra to test new boundaries.
English National Opera's Così fan tutte at the London Coliseum on selected days until Sunday 6th July 2014. For more information and tickets visit the website.