Etta James died on January 20th 2012, aged 73. A cocktail of leukaemia, dementia and Hepatitis C had proved a long battle for the singer, whose raw vocals thrilled me, and many.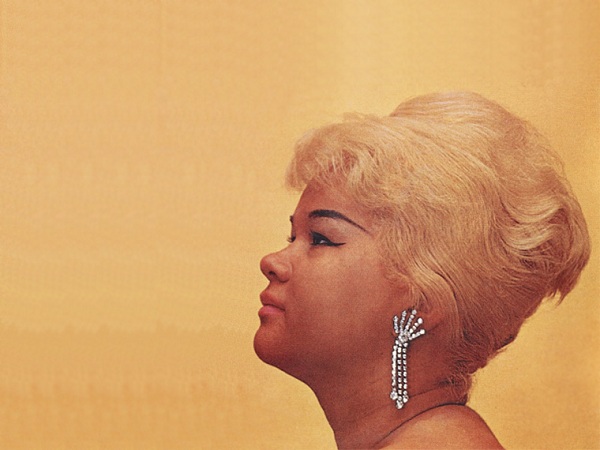 Etta was no stranger to battles. She'd fought obscurity during a singing career of over 50 years, gaining the recognition she deserved only in the last 10. She'd struggled with drugs – two long stints of heroin abuse and, in her final years, painkillers. And finally, in her last few months of illness, her husband and sons resolved an ongoing battle over her estate.
Her battles were scars that her voice wore and that her lungs amplified. Contesting the 'depressing' reputation of blues, Etta argued, "That's not the blues I'm singing. When I'm singing blues, I'm singing life. People that can't stand to listen to the blues, they've got to be phonies." Hers was honest music, and I loved her for it.
But when I first started listening to Etta James as a teenager, I don't think it was her honesty that seduced me. It was the gravel and volume, the licence to growl and roar interspersed with delicate violin in songs like 'At Last' and 'Dearest Darling'. Her vocals were at once those of a big cat and of a butterfly – a flurry of emotions vocalised instinctively and immediately. It was only later that I realised this was what soul music was.
My best friend Sophie and I both had Her Best – The Chess 50th Anniversary album and listened to it on repeat from around 2000. She was our soundtrack – baking brownies, revising Pride and Prejudice, painting ugly pictures for GCSE art. When I heard Etta had died, it brought back lots of these details. An eccentric adolescence (which oddly I remember in black and white save for the bright red lipstick Sophie always wore) spent laughing and pointing at each other as we sang, "my heart was wrapped up in clover/ the night I looked at you!"
She carried on being our soundtrack, too. We went our separate ways to university and then abroad and, like all great music, Etta always came along for the ride. She has been a constant point of reference in our friendship. When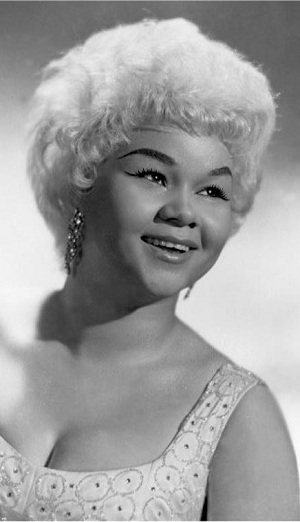 she died, our first thoughts were with each other – texting condolences between London and The Hague and wishing we were together.
Over time, Etta's music acquired new meaning. These weren't just sing-into-your-hairbrush thrills, there was real truth in these words! Something that always occurs to me is the sound of Etta's vulnerability. Sure, she can seem strong, secure and sensible. In songs like 'Pushover', you don't mess with these sassypants. There's outright joy in 'Something's Got A Hold On Me' ("Step by step/ I've got a brand new walk/ I even sound sweeter/ When I talk/…It must be love"). And then there's the common sense of 'A Sunday Kind of Love' ("a love to last past Saturday night/ And I'd like to know/ It's more than love at first sight"), expressing a desire for durable, lasting love. But there are always the glimmers of pain, of lovers' battles. The plea for her beloved's faith in 'Trust In Me' and the heart-wrenching sadness of 'Fool That I Am': "You took my heart/ Then played the part of little coquette/And my dreams just disappeared/ Like the smoke from a cigarette."
Etta James sang about the highs and lows of love before I knew what they felt like. And when I finally knew, she made sense of it all.
I always felt a little possessive of Etta – she belonged to Sophie and me, "the dream that [we]could call [our]own". When it came to music of the sixties, people our age were more familiar with Aretha Franklin or preferred popular Motown. In fact, it was only last year, when I was interviewing performers for the Southbank's Meltdown Festival, that I fully realised Etta's impact on music and on people across the board. From Geno Washington to John Cooper Clarke, Suggs and Arthur Brown, few of the artists I talked to didn't touch on Etta's influence on their work. Amy Winehouse loved her too.
There are comprehensive obituaries for Etta James all over the Internet right now. I wanted to write a personal one.
So thank you, Etta. There you are in Heaven – at last.