It was the press night of the Paco Peña Flamenco Dance Company's Quimeras . The journalist seated beside me whooped at any opportunity, sobbed during the second half, and was the first one to her feet when it came to the standing ovation. Did I think her behaviour odd? Yes, but I could understand her enthusiasm; not only was it moving seeing the renowned Spanish flamenco guitarist and composer Paco Peña perform live, but simply unforgettable to see how Spanish and African music and dance styles can be blended to make an altogether harmonious and riveting show which felt entirely natural and surprisingly un-choreographed.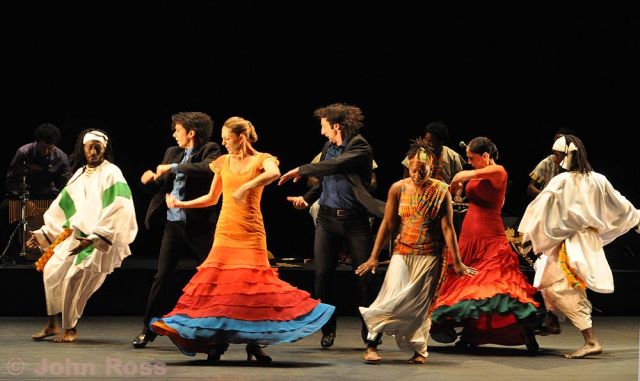 Aged only 6, Peña, the youngest of nine children, began learning the guitar from his older brother. He made his first professional performance aged 12 before going on to have a career spanning over 40 years – a master of the original Spanish art form. Changing the way we view flamenco, as a young man he left Spain for England in the 1960s in order to establish himself as a solo performer. Within a year his recitals at the Wigmore Hall and Ronnie Scott's had proved such a sensation as to find him opening a Jimi Hendrix concert at the Royal Festival Hall. He began casting his own dancers and musicians in the 1970s and became the world's first Professor of Flamenco Guitar in 1985, since establishing the first university course in flamenco guitar at the Rotterdam Conservatory.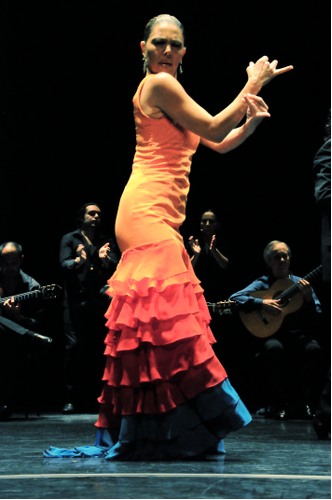 Directed by Jude Kelly, the Southbank Centre's artistic director, Quineras returns to Sadler's Wells following a hugely successful 2010 debut, originally commissioned by the Edinburgh International Festival for the Arts. Quineras, meaning 'the mirages of hope', tells the story of a group of African migrants in search of a better life, tenderly portrayed and inspired by Peña's own experiences of growing up in Andalusia – a gateway to Europe that many north Africans travel to in search of work. Gradually their optimism fades as they suffer from rejection and racial hatred. This is a subject clearly close to the 70-year-old musician's heart and one he expresses beautifully in a piece examining humanity and expressed through cultural exploration.
Although it is almost as impossible to disassociate flamenco from the Spainish as it is Paco Peña from the guitar, the origins of the dance were much wider. Peña in an interview said: "Flamenco at its purest…emerged in the early 19th century from a poverty-stricken melting pot of Gypsies, Moors, Jews and Spaniards in southern Spain's Andalucia region. It was originally an expression of song and dance that poignantly mirrored the people's brutal persecution." However experimental it may seem to marry Spanish and African music and dance, Quimeras illustrates the ups and downs of life through these powerful mediums and the respect thus created between different cultures.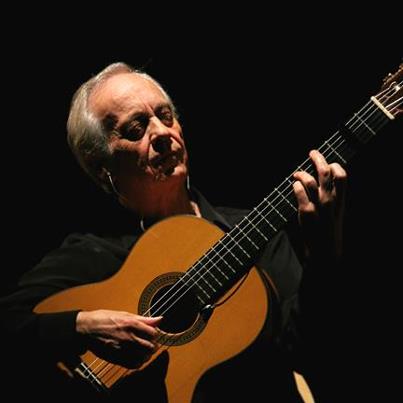 Peña, a slight, grey haired man, chooses to take a back seat for the majority of the time, taking centre stage only to perform the occasional solo piece in order to satisfy an audience clearly in awe. The exceptional dancers from his Flamenco Dance Company have a fluidity and purpose of movement rare and exciting to see, which, when coupled alongside the hugely talented Senegal dancers and musicians is nothing short of electrifying. Dramatic, yet always intimate, it's difficult not to imagine that you're in Spain watching a group of dancers spontaneously performing outside a bar – that's the genius of Peña.
Quineras at Sadler's Wells until 1st December 2012. For tickets and more information please visit the website.