Closer Than Ever at the Jermyn Street Theatre is a remarkable and thoroughly enjoyable evening giving you not one, but four award-winning musical theatre performers. Okay, none of them are actually famous in the "Hello" sense of the word but, make no mistake, this is musical theatre royalty and both lyricist Richard Maltby Jr and composer David Shire and the four-strong cast, Graham Bickley, Sophie–Louise Dann, Arvid Larsen and Issy Van Randwyk, observe relationships agonisingly well.
Originally written and performed in the Eighties, Closer Than Ever was updated for its hugely successful off-Broadway revival in 2012 and, like any good work, has timeless themes which anyone older than thirty five will immediately identify with – the trials and tribulations of dealing with human relationships. Not simply a show about romantic relationships, each song is a separate piece of theatre and story-telling, my favourite being "If I Sing", about a man who feels his musician father's presence every time he plays a bar of music or sings a note. Contemplating his father's mortality it's a heartbreaking moment performed with great simplicity by Arvid Larsen.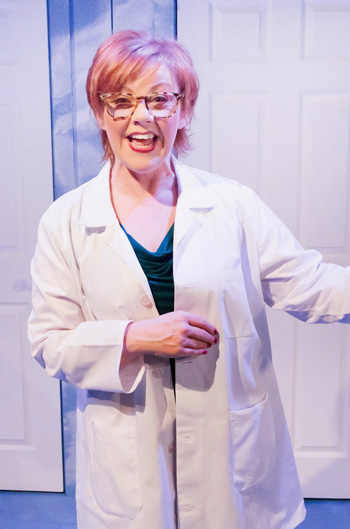 I also particularly enjoyed Issy Van Randwyk's rendition of "Miss Byrd" – a seemingly mousy secretary, who is barely noticed in her office by day but has a very racy private life by night! Sophie-Louise Dann sings a very poignant song, "Life Story", about a woman who has divorced her feckless husband, brought up their child alone and still allows herself to wonder if her life might have been easier if she'd stuck it out with him. There is no self-pity here, just an acknowledgement of how lonely life is as a single parent.
Beautifully directed by lyricist Richard Maltby Jr who knows exactly when to pause for a moment and when to pick up the pace again, Closer Than Ever is an evening made up of twenty four songs, including the title song, looking at the ups and downs of being human. With artistic director, Nathan Martin, playing the piano with great sensitivity throughout and no dialogue linking the songs together, the audience is constantly surprised and kept on their toes by what comes next. This isn't just four performers getting up and doing a number – each song is performed with emotional integrity and the music is both stirring and varied with staggeringly clever lyrics. Classy stuff and a great chance to see artists at the very height of their performing skills.
Closer Than Ever at the Jermyn Street Theatre until 7th June 2014. For more information and tickets visit the website.