'Life has no pleasure higher or nobler than that of friendship', said Samuel Johnson in The Idler. This is the jubilant message of Amelia Bullmore's ode to youth and female solidarity which will delight women – or anyone who has ever known a woman – in its hilarious honesty. Yet amongst the laughter and witty frivolity of the script, the audience must also face some sobering truths about the fleeting nature of buoyant innocence, and the decay that friendship can face as life inevitably progresses.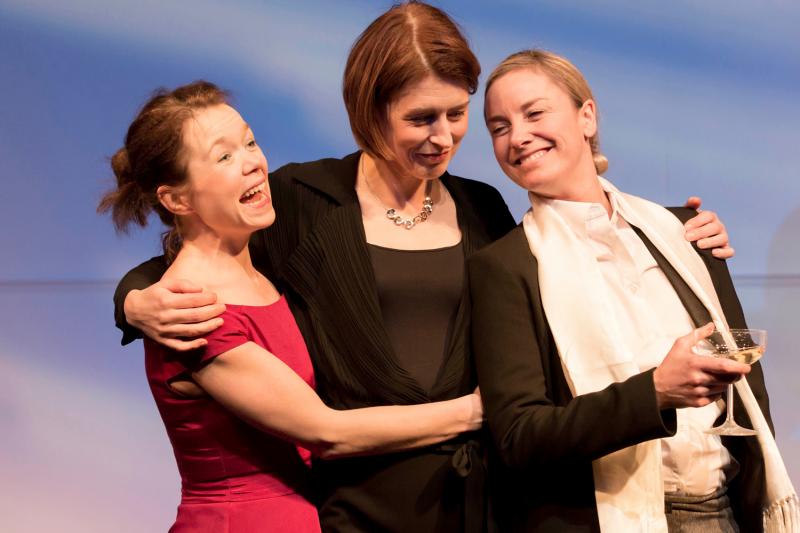 Although timeless in its relevance, the play commences in the early eighties and charts the lives of three very different women as they form an unlikely friendship in their Fresher's Week at University. Rose, played by Anna Maxwell Martin is the eager, well-spoken country bumpkin who relishes the freedom that independence brings. Her promiscuity, brought about by the wonderful discovery that 'if you ask a boy to sleep with you, he will' is marked by a sincerity and genuine lust for life's pleasures that renders her the most likeable of the three. Gina McKee's Viv is an emotionally complex, frumpily dressed feminist who studies hard and keeps her feelings guarded and Di, played by Tamzin Outhwaite, is a cheery, practical lesbian who provides a sense of solidity to the group through her brusque but affectionate attitude.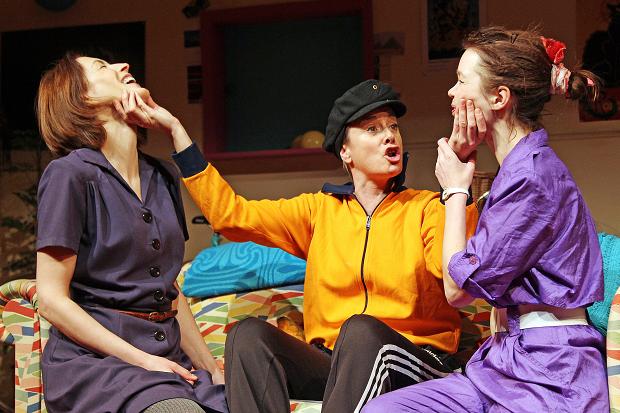 The three set up house together and a wonderfully real friendship is born, defined at first by its vitality and youthful sense of expectation. Women will see their own lives reflected on the stage in the joys and intimacies that the trio share, as well as the crises they come to face as individuals which brings them closer together as a unit. A highlight is a riotous scene in which the girls come home drunkenly after a night out and dance together to Prince's Let's Go Crazy; the man sat next to me cried with laughter, proving that although this is a play about women, it is one that will ring true with both sexes.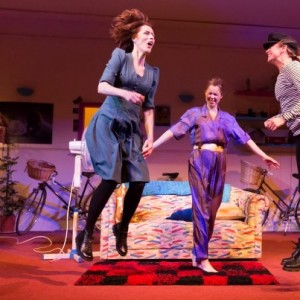 The play is not without its downfalls – Bullmore reminds us that this is real life with sudden jolts of sadness which are so unexpected that they seem to disrupt the play's natural flow and tone. Arguably, the play would have been a more subtle exploration of friendship without such blatant dashes of drama. They lend a soap opera quality to the action and at first one gets the feeling that Bullmore has bitten off more than she can chew in her tackling of heavy subjects. However, as the play progresses, spanning over 20 years, we realise that although undesirable for both the audience and the characters, death, disappointment and distance are very real parts of life outside our control. With poignancy, it is revealed that friendship is as delicate and significant as a marriage – it will inescapably face strains and challenges that will threaten its very survival. Bullmore also explores people's weaknesses; pride, anger, impetuousness and selfishness, and its impact on those that we cherish most.
Yet despite its tragic elements, Bullmore's play is characterised by a warmth and wit that cannot help but delight those who see it, and under director Anna Mackimin's hand the three protagonists each deliver brilliant performances. The chemistry between the actresses is palpable, and it makes the story of amity all the more accessible. As the roller coaster journey of emotion and adventure comes to a close, the final message of Di and Viv and Rose is one of triumph; as life progresses, you might come to realise who never really mattered, but you will also understand who always will.
Di and Viv and Rose at Hampstead Theatre, Eton Avenue, Swiss Cottage, London NW3 3EU, until 23rd February 2013. For more information and tickets visit the website.