I don't think it's wildly hyperbolic to suggest that musical theatre is generally regarded as the arse-end of all culture. Like the happy-go-lucky mongrel among a snooty pack of pedigrees, dragged on a leash by their oddball ringmaster, Andrew Lloyd Webber, they tend to get it wrong more times than they get it right. The British musical theatre scene has never quite regained the status and success it enjoyed in the Macintosh-fuelled boom of the 80s, which spawned big stars, big tunes and a Brit invasion of Broadway. Macintosh stormed New York with home-grown mega-musicals like Cats, Starlight Express, Evita, Les Miserables and Phantom of the Opera, many of which can still be found in the West End today. It turned the tables on an industry dominated by American fat cat producers churning out enough money-spinning hits to keep our weedy British sing-a-longs firmly on the other side of the Atlantic, and in its heyday, drove flocks of American tourists to worship at the Mecca of the Musicals. But of late, the West End has taken a turn for the worse, and the grindingly predictable.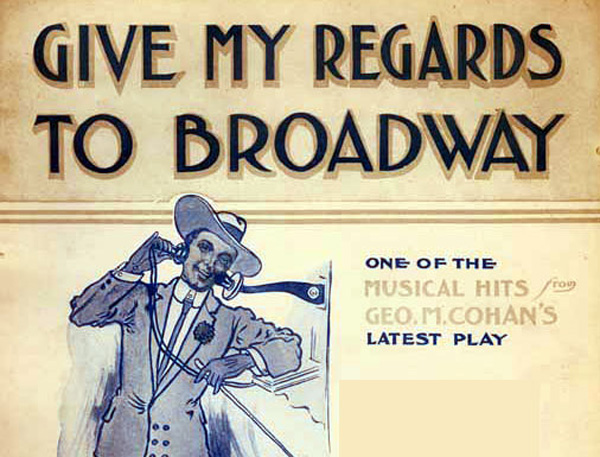 The first asp to the West End's neck was the jukebox musical: Mamma Mia, We Will Rock You, Saturday Night Fever, Tonight's the Night, Buddy… OK, you might have enjoyed them in a peripheral, endorphin-rush kind of way, they might have got you inadvertently humming along to familiar ditties, and stirred some sense of nostalgia for Freddy Mercury's lycra, or Buddy Holly's hipster specs. However, despite a smattering of redeeming features, they were at best unimaginative, and at worst simply offensive to legions of die-hard fans who would rather eat Brian May's perm than see Queen given the jazz-hands treatment. It was comparable to David Cameron daring to suggest that one might enjoy The Smiths: a big, fat brutal nail in the coffin of credibility. Amidst the jukebox musical's flurry of box office sales based on the former attributes (and advertising that bordered on wallet-bullying), the critics tore the shows to shreds, and they became the laughing stock of the highbrow theatrical world.
Asp number two bit into the veins of the West End in 2006: Andrew Lloyd Webber gave the audition process the X Factor treatment with his publicity stunt of a show, How Do You Solve A Problem Like Maria? Not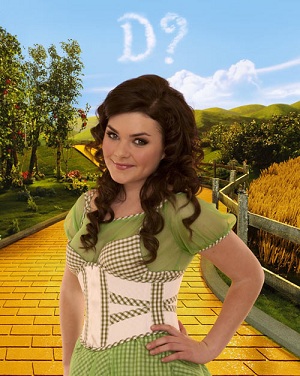 with a talent show, was the resounding reply from anyone with half a brain and immunity to manufactured tabloid fodder. In its wake came the hunt for a darling Dorothy for The Wizard of Oz, and a dashing Joseph to fill the technicolour dreamcoat. Very capable candidates were chosen, but for tired shows that only really sold well on the basis of their stars being paraded about in the public eye for 12 weeks on prime-time television.
Yet the final blow for the British musical theatre world was the stampede of excellent, original, brand-spanking-new material from the US. While Britain lolled about in the past, never finding it's niche in the contemporary market, Broadway was spewing out stellar musicals like Spring Awakening, Wicked, even the slightly less original, but equally as brilliant Lion King and Legally Blonde. With the exception of Billy Elliot, which impressed both the critics and the box office in equal measure, and Jerry Springer The Opera, (which impressed the critics, but outraged 80% of the general public by putting Jesus in a nappy and other such risqué capers), we hadn't had a home-grown musical on the same scale for decades.
I was beginning to lose all hope in a corner of culture that I happen to harbour a guilty, deep love for. It was like watching a child start smoking dope and not giving a shit, despite possessing talents equal to, if not better than their contemporaries. I wanted to pop the West End over my knee and give it a good hiding for such detestably lackadaisical behaviour. But then, I saw Matilda.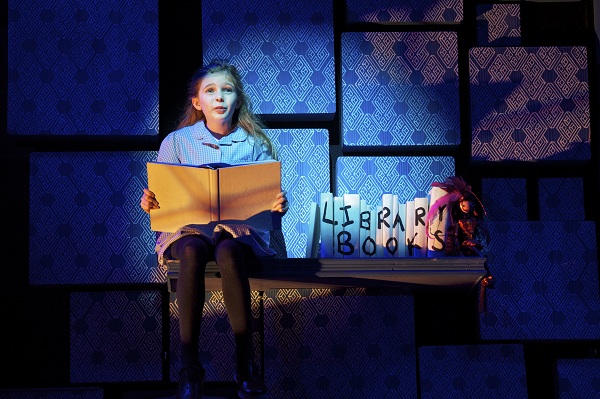 It's early days, but I don't think it's optimistic to envisage Tim Minchin and Dennis Kelly's musical adaptation of Roald Dahl's glorious children's book becoming the cornerstone of the next generation of British musical theatre. Matilda somehow manages to take itself seriously enough to be credible, but avoids puffed-up notions of grandeur by keeping its tongue firmly in cheek. Minchin's background in stand-up musical comedy offsets this cheeky tale to perfection, with the kind of giggles you get from Wallace and Gromit, or The Muppets: clean enough for the children, but with a healthy dollop of euphemism to genuinely entertain the adults.
The staging is utterly magical, with rope swings gliding out over the audience to the heart warming musical surges of 'When I Grow Up', alphabet blocks littering the stage and used with mind-boggling, multi-layered creativity in 'School Song' and incredible technical trickery bringing Matilda's magical powers to life. The cast is stunning. Such talented children haven't graced the West End's stage since a school was set up to train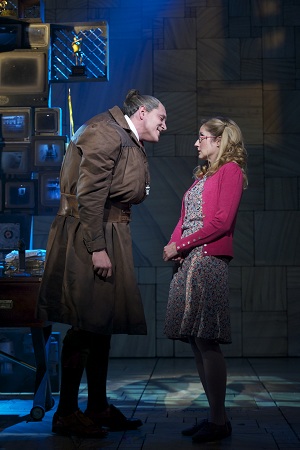 young Billy Elliots. They overflow with feisty attitude and technical aptitude beyond their years. It's a riot of fun and frolics from beginning to end. Bertie Carvel induces absolute hysteria with his high-pitched neurotic Truchbull (yes, in drag; an incredibly inspired and utterly brilliant piece of casting) and Paul Kaye's Mr Wormwood is filthy comedy gold. With choreography by the indomitable Peter Darling (responsible for the choreographic wonders of Billy Elliot), the children's dance numbers are tight, military works of genius, punctuated by a plethora of visual puns.
It's exhilarating, it's rib-tickling, it's soul wrangling, it's exquisitely made. It's simply unmissable. With some predicting a run of 10 years or more (some even say it's 'unstoppable'!), you have plenty of time to catch it. But personally, I'm setting aside a Matilda piggy bank, to fund a feel-good trip at least every two months. Someone should give this show a medal for services to the West End; hopefully Matilda will be the start of a creative musical revolution.
For more information about Matilda the Musical, and to buy tickets, visit matildathemusical.com.