While most male members of the audience probably didn't expect to enjoy a play centred around feminism and its implications on modern women, American dramatist Gina Gionfriddo manages to draw us into her characters' lives so effectively that it is actually entertaining when Catherine (Emilia Fox) reels off the viewpoints of post-war feminist harbingers Phyllis Schlafly and Betty Friedan. Not least the matter of sex outside marriage and the question, "Why buy a cow when you can get milk free?"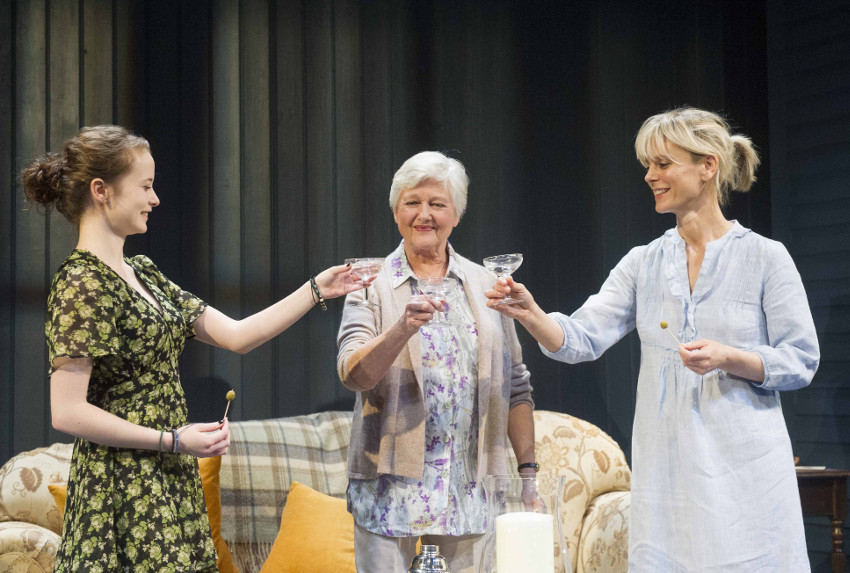 Set in New England, Catherine is a fortysomething woman who has pursued a successful academic career instead of following her friend Gwen (Emma Fielding) down the path of marriage and children. Over twenty years later, a drunk phone call finds Catherine envying her friend's family life and wondering what might have happened had she not gone abroad and left Gwen to make a move on her college boyfriend, Don, in her absence. Get past the shrieks of Gwen's delight at this reunion and being proud of Catherine's career, not to mention the sycophantic pleas to get her to sign copies of her books, it doesn't take long for the cracks to appear in Gwen's marriage to Don.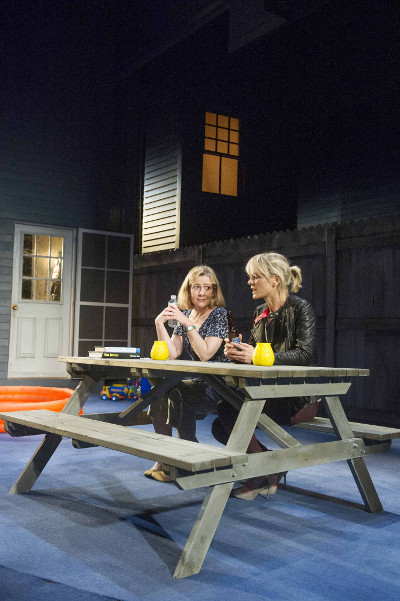 Adam James gives a masterly portrayal of Don, who has become complacent yes, but he's not as unfulfilled as both women think he ought to be – favouring an easy life (he's downright boring if you ask me). Gwen on the other hand is resentful of not having finished her degree and having retained her own sense of direction – now bound to a life spent ordering birthday cakes and enforcing a strict alcohol ban on herself. Frumpy and careworn, even the fenced backyard set suggests how restricted she feels.
Catherine has returned to move in with her mum, Alice (Polly Adams), who has recently had a heart attack and is the single most important relationship in Catherine's life. Alice is keen to see her daughter "settle down" and suggests the Harpers' unhappy marriage poses an opening for her. The real surprise among a predictably stellar cast is Shannon Tarbet (definitely one to watch) as the Harpers' inherently wise 21-year-old babysitter, who enrols with Gwen on Catherine's summer school class on feminism – cue lengthy discussions over the dilemmas facing women, and a debate about whether Catherine or Gwen is the happier.
Wearing skin-tight jeans and swigging beer from the bottle, Fox plays Catherine as a sultry yet uptight woman. She manages to loosen up by the second half on rekindling a romance with Don, resulting in a life-swap that promises to be the answer to both Catherine and Gwen's dissatisfaction. Flaunting her lingerie, the only thing Catherine never takes off are the stilettos – a feminist symbol perhaps? But, happy to eat takeaway every night, she's just too much of a good thing for a man who desires/needs more of a mother figure.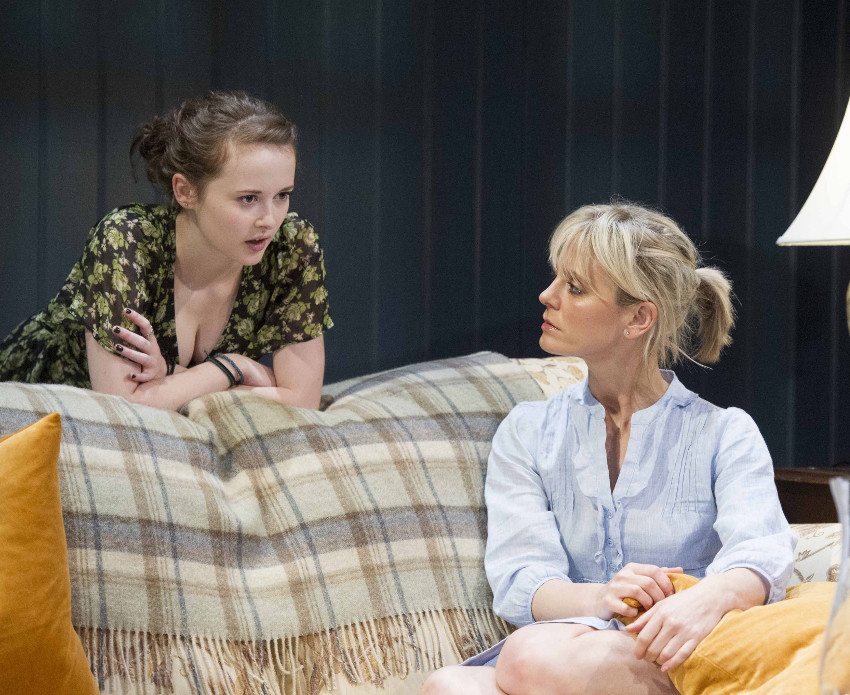 While the play might not be all that memorable, Hampstead Theatre Productions rarely disappoint, and thanks to a strong cast, a clever music soundtrack by M. L. Dogg and sensitive direction by Peter DuBois, Rapture, Blister, Burn provides audiences with a highly watchable example of women who want everything but have to compromise. As a woman approaching thirty, it's rather a depressing thought.
Rapture, Blister, Burn at Hampstead Theatre, Eton Avenue, Swiss Cottage, London, NW3 3EU, until 22 February 2014. Running time approximately 2 hours 20 minutes including an interval. For more information and tickets visit the website.