This new play by Craig Warner revisits the classic 1951 Alfred Hitchcock film, based on the Patricia Highsmith novel of the same name – doing so with panache, and not, as so often happens, with an ego-driven determination to change things for the sake of changing them. Brilliant direction by Robert Allan Ackerman ensures that for lovers of the film, or Film Noir in general, it is everything you could hope for, and more…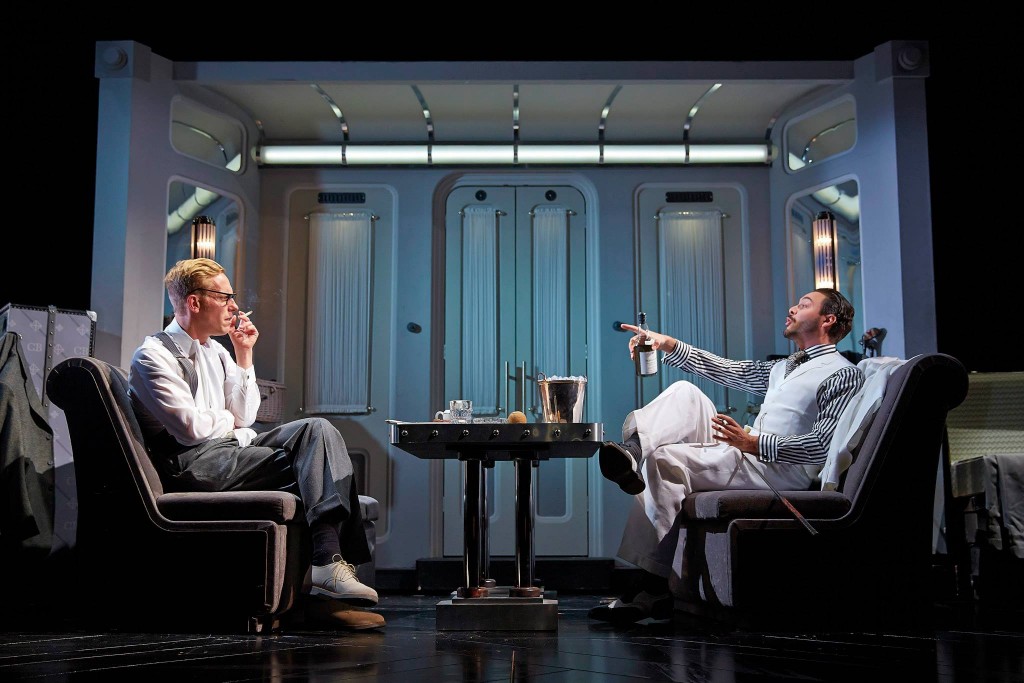 When unhappily married architect Guy Haines (Laurence Fox) chances to meet the charismatic Bruno (Jack Huston) on a train journey, little does he realise that his life is about to be turned upside down. Bruno is a spoilt young man who yearns for financial independence from his wealthy father, and has the perfect solution – why don't they kill for each other? Guy laughs, believing it a joke (yet doesn't say NO either). Two strangers with no motive would surely mean no police investigation could ever fit the pieces together? Guy goes on his way, thinking no more about it until his wife Miriam (MyAnna Buring) is brutally murdered. His only choice is to kill or be framed for a murder he didn't commit.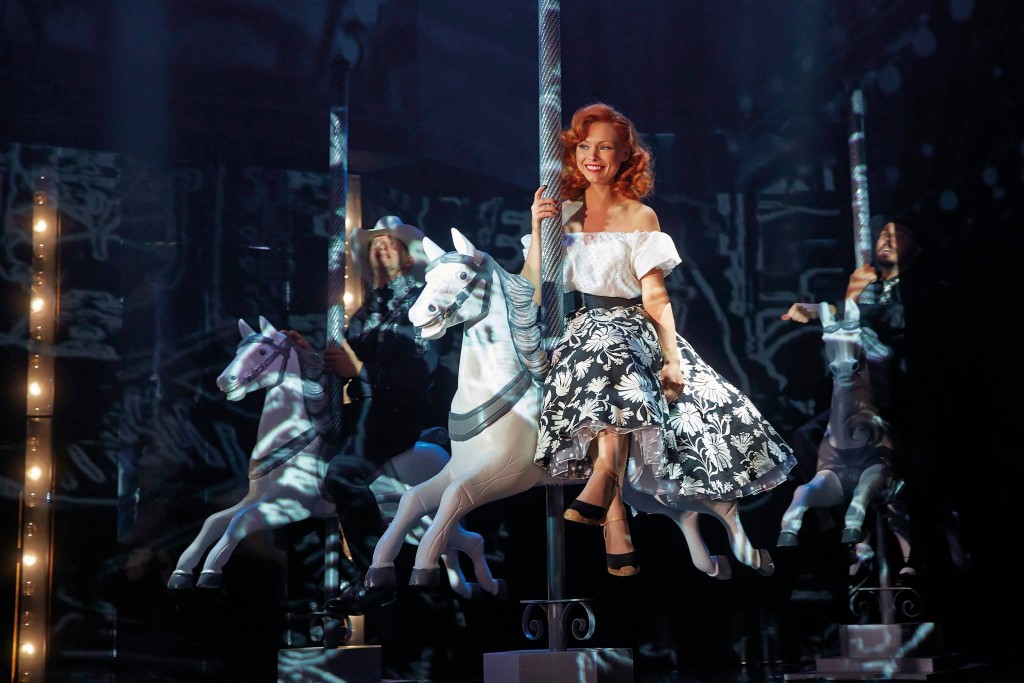 Bruno's mother Elsie wafts about the stage in a satin robe, speaking with an irresistible American drawl and, although she looked familiar, it took me almost to the interval to work out that I was watching the incredibly versatile Imogen Stubbs. Jack Huston has never been more convincing than as the demonic closet-homosexual yuppy Bruno, and, with strong suggestions of the Oedpus complex, his scenes with Stubbs are simply melodrama heaven – rivalled only by the likes of Bette Davis. Miranda Raison looks every inch the Hitchcock Blonde as Anne, Guy's new wife; with her hair in a Kim Novak inspired up-do, and wearing a figure-defining pencil skirt, her friendship with Bruno in the second act is blisteringly suspenseful. Christian Mckay as Gerard, the private investigator who smells the proverbial rat, makes a welcome return to the West End.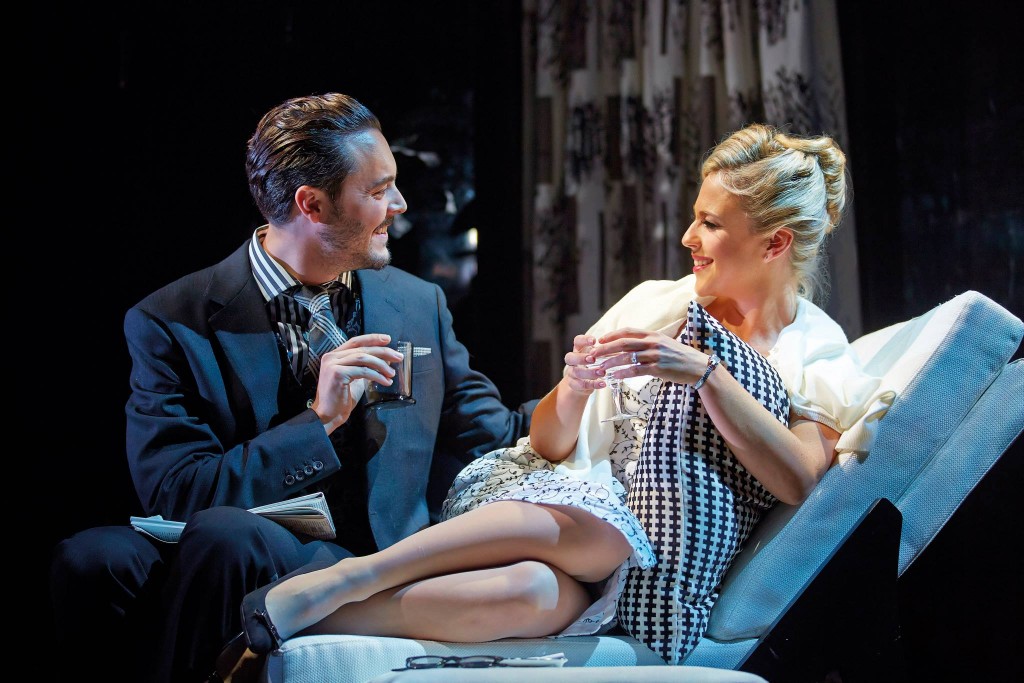 From a First Class railway carriage to various interiors offering a voyeuristic insight into the lives of these two men, everything from ingenious lighting and projections to the Hitchcockian soundtrack and a ridiculously complex revolving set ensures the action is fast-paced and thrilling. Visually, the style of the production is a joy thanks to Tim Goodchild's ambitious design and Dona Granata's costumes – it's so evocative that I almost remember it in black and white. Having seen the show in preview week when the wheels were in need of a little oiling, I'm pleased to say the cast are now well and truly at home with the sets and the stagehands can no longer be heard making scene changes! It's testament to how good the production is that this never detracted from anything first time around, but everything is now as effortless and slick as Bruno's hair. Both Hitchcock and Highsmith, the master and mistress of suspense, would be proud. Whatever you do, don't miss this electrifying piece of theatre.
Strangers on a Train at the Gielgud Theatre until 22nd February 2014. For more information and tickets visit the website.