Wendy and Peter Pan is Ella Hickson's new version of the classic JM Barrie children's story, first written as a play and performed in 1904. Hickson looks to 1909 for inspiration and opens in the Darling family nursery overlooking Kensington Gardens. Following on from the Royal Shakespeare Company's huge success with the musical Matilda, their flair for bringing the world of childhood imagination and wonder to life does not disappoint.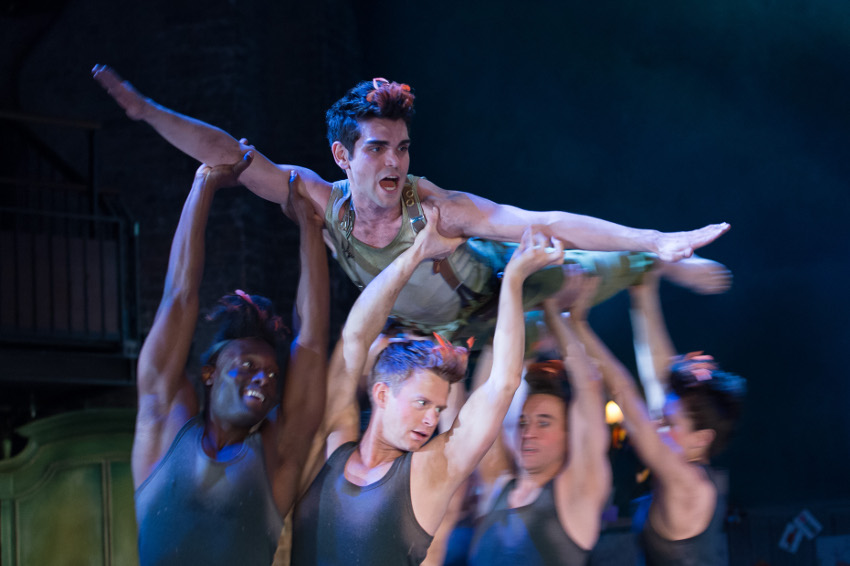 The fun and games of the nursery soon turn to tragedy, however, when the youngest boy Tom (Colin Ryan) dies, leaving both Mr and Mrs Darling and the surviving children to find their own way of dealing with the shock and grief. The only daughter, Wendy, blames herself for not sewing on Tom's button and in an Edwardian England, when most middle class children spent a limited amount of time with their parents, the emotional restraint is understandably crippling and touched on with commendable subtlety.
Directed by Jonathan Munby, this Wendy and Peter Pan is the ultimate fairytale and will be a welcome relief for parents who are usually forced to endure pantomimes. The adult cast playing the Darling children easily convince us of their youthfulness and spend a fair amount of time flying above the stage – so well choreographed with a team of 6 'Shadows' that you almost forget the harnesses. The staggeringly complex set designed by Colin Richmond features a rotating Jolly Roger pirate ship and projections are used to great effect.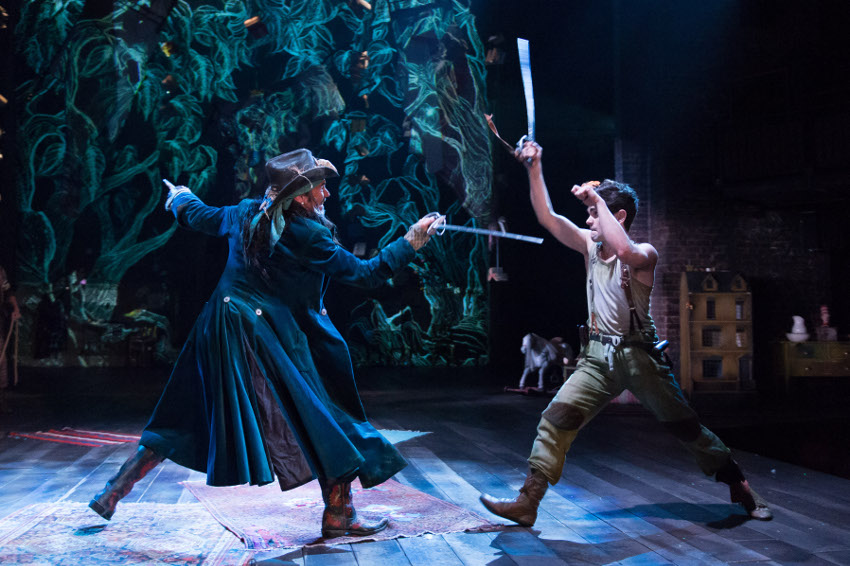 Aside from the spectacle of this production there is a poignant undercurrent running throughout that is surprisingly tender and sincere and which examines Edwardian family life and the role of women. Fiona Button makes a terrific RSC début as the feisty Wendy who travels to the fantastical Neverland with Peter Pan and her brothers on a quest to see Tom again, now one of the Lost Boys. As the book famously said, one girl is more use than twenty boys, but Wendy questions her new role as 'mother', and having to take charge of cooking dinner.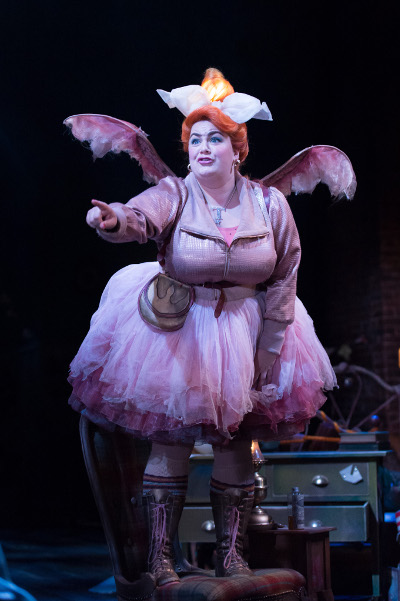 As the title suggests, this reworking is all about 21st century girl-power. Even Mrs Darling (Rebecca Johnson) is almost a crusader of the suffragette movement. Tinkerbell, referred to as 'Tink', is played by the larger than life Charlotte Mills and is far from being the dainty fairy you might remember from the Disney animation, using expressions such as 'bog off' and bringing much comedy to the role when expressing her devotion to the slight Peter (Sam Swann).
It is only when a family who have lost a son are truly happy that the Lost Boys can be released, and the defeating of Captain Hook by Peter is an integral part of the family's salvation. Guy Henry reprises the villainous Hook with a leer and a success that could be judged on the booing from the younger members of the audience on curtain call. In the words of Barrie 'Never is an awfully long time', but this is one experience you won't want to come to an end.
Wendy and Peter Pan at the Royal Shakespeare Theatre, Stratford-Upon-Avon, CV37 6BB, until 2 March 2014. Performance time approximately 2 hours 45 minutes including an interval. For more information and tickets visit the website.