Imagine the Green Man, on acid, designing buildings. Not just buildings even, but sculptures and buses and bags and department store windows. Welcome to Thomas Heatherwick's world, where a power station can be covered with living trees, a bridge curls up like a recoiling caterpillar and a hospital is encased in an undulating mesh cocoon. His version of the Olympic cauldron was a gracefully moving wreath of flaming petals, and his winning pavilion at the 2010 World Expo in Shanghai a giant spiked cube Seed Cathedral, its silvery hairs made of 7 metre-long acrylic rods filled with 250,000 seeds.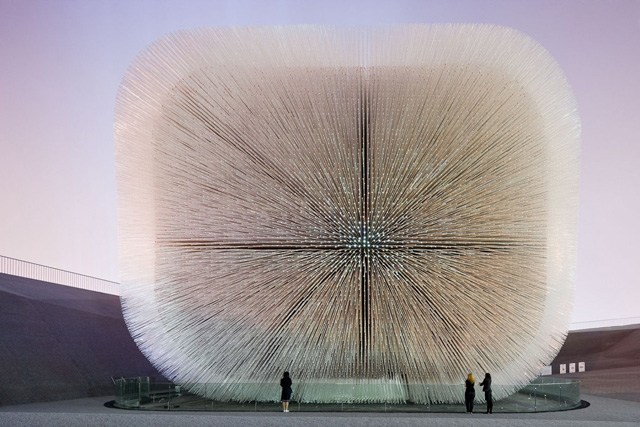 Thomas Heatherwick certainly seems to have a gift for reimagining the everyday as something beautifully dream-like and surprising. So, when it came to devising a bridge to link the Embankment and South Bank, he was never going to give us a straightforward commuter crossing. Instead, the man who Sir Terence Conran called "the Leonardo da Vinci of our times" has come up with a magnificently surreal vision for a lavish 'floating' garden over the Thames. This has nothing to do with expediting our journeys across town. In fact, it would be the slowest way to cross the river, a place for us to stand and stare, the antithesis of all the traffic-clogged bridges that one gets jostled along in a crowd of angry-faced workers.
Joanna Lumley is its biggest supporter – how can it fail with such a campaigning tour de force behind it? She thinks it will be "sensational every way – a place with no noise or traffic where the only sounds will be birdsong and bees buzzing and the wind in the trees and, below, the steady rush of water". Boris is also backing it, having for some time hankered after creating "an iconic piece of green infrastructure" in the capital to mirror the success of New York's High Line, the urban aerial park planted on a former railway track.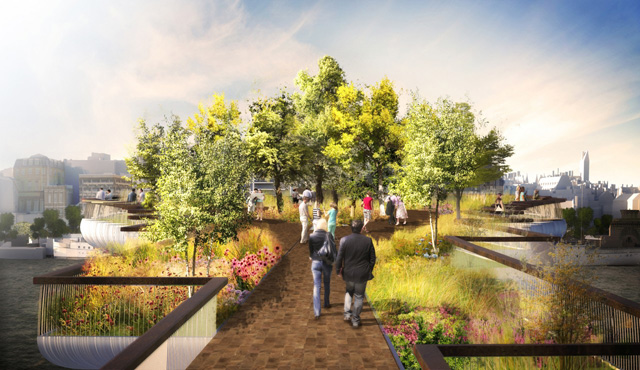 Heatherwick is now working with engineering giants Arup to develop plans for the new bridge. They'll submit the designs for planning permission in spring next year, meaning the structure could be completed in 2017, providing it gets approval from Westminster and Lambeth councils and sufficient private funding can be found.
Yet for all their Willy Wonka oddness, Heatherwick's work also possesses a strong sense of social consciousness and functionality that puts me in mind of the generation of British post-war designers – Conran, Ernest Race, Robin and Lucienne Day – who shed Edwardian chintz in favour in a more streamlined, philanthropic mode of design for modern life.
Case in point: when Boris charged him with designing the new diesel/electric hybrid double decker bus, Heatherwick stripped away years of clutter. The designer despaired at the way layer upon layer of garish, ugly features had sprung up simply to tick specification boxes rather than enhance people's journey experience. "It felt like we were trying to untangle all that […] finding what might be best for a passenger and make them feel calm," he said in the BBC's Culture Show special The Unstoppable Thomas Heatherwick. So it was goodbye to "nuclear warning yellow" hand rails and the sort of fluorescent tube lighting "used in a battery chicken barn", and welcome back to an additional rear staircase for a return to hop on/hop off culture.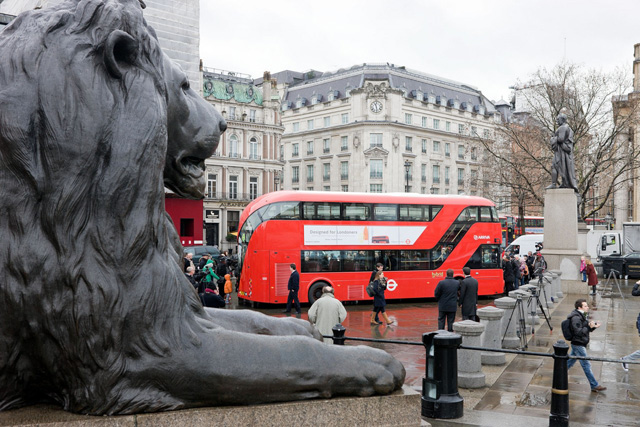 There is one dud in Heatherwick's glittering career, though. Remember a certain starburst sculpture built to mark the 2002 Commonwealth Games in Manchester? The spikes (made of lampposts) kept falling off and after just four years it was dismantled, the bulk of it melted down for scrap metal. Well, even da Vinci didn't always get it right, I suppose – the Last Supper started flaking off the walls less than 20 years after he painted it.
If the garden bridge plans come off it will be Heatherwick's greatest creation yet – not purely as a feat of engineering, but as a tranquil space encouraging Londoners to put down their iPhones and quite literally smell the roses. All the words that have been used in connection with this bridge are those we don't practice often enough – to dawdle, meander, day-dream, linger. For that reason, I hope we'll see it become a reality.
For more information about the Heatherwick Studio, visit their website.