Mother's Ruin? Forget it. That epithet has had its day. Hogarth's Gin Lane, depicting wasted Londoners strewn over the street of pawnbrokers and funeral directors and a baby falling to its death from it's snuff-taking mother's arms, is about as far as you can get from today's gin scene. Not just gone, but forgotten are the cheap, illegally-brewed drinks which led to massive social unrest in mid-eighteenth century London and in 2014 we are blessed with a gin market which is thriving, particularly premium, artisan gins.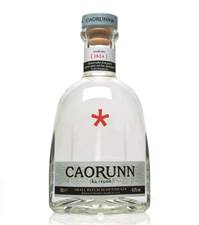 At which point I would like to introduce the delectable Caorunn Gin. You pronounce it "ka-roon" and it's named after one of the five Celtic botanicals it's infused with, the rowan berry. The rowan berry apparently has healing effects on digestion, the liver and the lung so you could consider it a medicinal tipple if you needed an excuse, but be assured that it tastes delightful as well. The suggested serving is with Fentiman's tonic water, a slice of red apple and lots of ice, stirred well in a highball glass. I can attest that this is a fine combination. Not "fine" as in a casual retort, but "fine" like Don Draper in a suave suit in a hip New York joint. It has a smooth, reviving hit with the crisp and sweet soupçon you'd expect from the apple. Caorunn have helpfully suggested a Mother's Day cocktail recipe named Celtic Elixir which is as follows. Go on, this is Mother's Delight.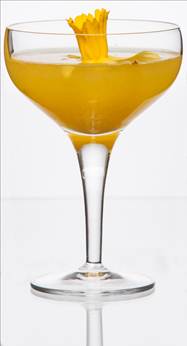 Ingredients:
50ml Caorunn Gin
35ml Fresh Clementine Juice
25ml Stag's Breath Liqueur or Old Pulteney 12yo
15ml Sugar Syrup
Shake with ice and serve immediately
Caorunn Gin is distilled in the world's only working Copper Berry Chamber and the only gin in the world that is handcrafted at a working malt distillery in the Speyside region of the Scottish Highlands. This means that it is not only the taste that is unique, but the very way in which it came to being.
Caorunn Gin is available in Harvey Nichols, Fortnum and Mason, The Conran Shop, selected high street stores, The Whisky Shop and all good wine and spirit specialists.