All the words in 'Courvoisier Great Gatsby Pop-up at Harrods' are fabulous apart from 'pop-up', which I'm afraid I tend to associate with cheap, temporary, cardboardy, hipster flights of fancy. Fortunately, the other words here have such strong connotations of cultural longevity that 'pop-up' is drowned out.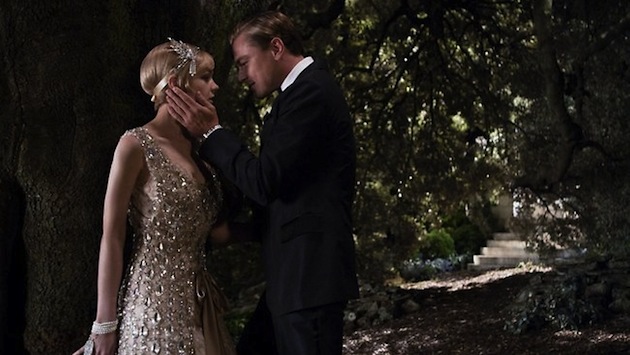 A dark, dark room tucked in a corner of the wine shop on the lower ground floor or Harrods has been transformed  into a den of brandy- and Gatsby-themed delights. If you're still in the grip of Gatsby fever, you'll be wanting to head down there, via the Food Halls which have been dressed in the film's gold and black scheme, to try a special, devilish cocktail, devised by Courvoisier, which conjures up the glamorous, somewhat sinister Roaring Twenties.
The Brandy Crusta certainly does inspire thoughts of an era in which jewels and jazz covered up an undercurrent of tension. It's a gorgeous-looking libation, a rich, warm liquid contrasting with the sugar crust around the glass, a blend of masculine and feminine, like diamonds nudging up close to a tailored suit. It tastes sweet and wicked all at once.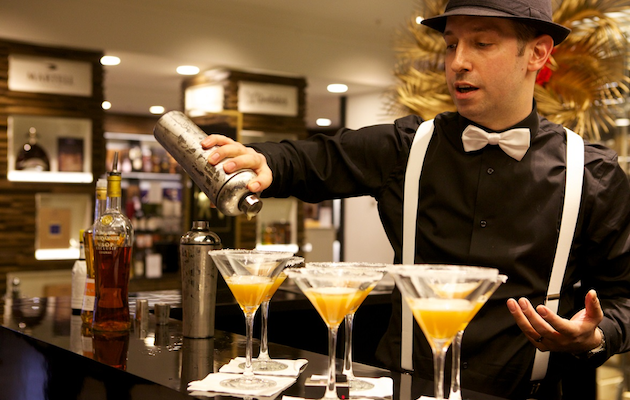 It's worth popping down to Harrods to have a sneaky sip. But, if you're looking for something Gatsby-themed that lingers beyond the life of the pop-up and the frenzy of the film release this month, you could add the Brandy Crusta to your repertoire of cocktails to shake at wild parties of your own.
Ingredients
50ml Courvoisier Exclusif
1 dash bitters
1 tsp fresh lemon juice
15ml dry orange curacao
Method
Curl a strip of lemon peel around the inside of a sugar-crusted glass
Shake all the ingredients together
Strain into the glass and add an ice cube
The Great Gatsby Pop-up at Harrods, open until 20th May. Complimentary Brandy Crusta samples will be served to visitors every day between 2:00pm and 8:00pm (1:00pm – 6:00pm on Sundays). 
Harrods, 87-135 Brompton Rd, Knightsbridge, London SW1X 7XL.