Scotch. Whisky. A dram. A splash. One for the road. Even the angels share. They all add up to one thing, a fine way to tease your taste buds and pass a moment with friends, a book on your own, perhaps even a moment with your thoughts. The delights of the oak aged spirit are not new to those with a chance to reflect, socialise or celebrate.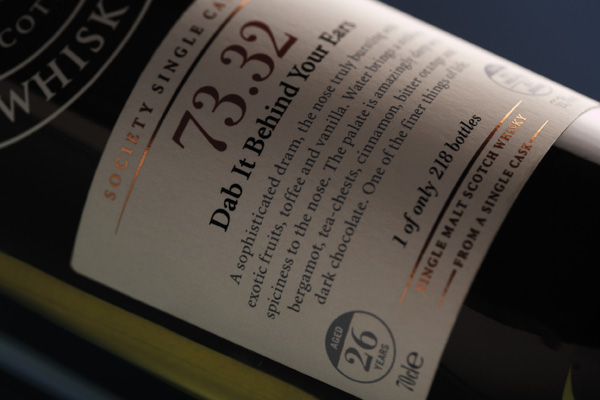 So when most people are renewing their gym membership and abstaining from the drink, eating healthily and almost certainly reading the bible (Leith's cookery bible, that is), there are some of us who see this as a chance to swot up on what is good, great and gourmand before the rest of you get back into the game.
If, like me, you are on the swotting up list, that researching list, the list of 'where can I find the next great thing?', the 'where can I add someone to our team to ensure the win?' – especially if you are a fan of scotch?
'Where indeed?' I hear you cry, surely I can pop along to the Vintage House or Royal Mile, I have no need of someone else's input, I am a master of all that is golden and oaked. Au contraire, sir, au contraire.
You may very well be a master taster, a purveyor of the heady liquid and have the palate of a 12-year-old Frenchman (and I might add they make the best sommeliers) but do you have access to the finest cask strength whisky or insight on what is upcoming, soon to be exceptional or just a bloody good drop that isn't in the public domain?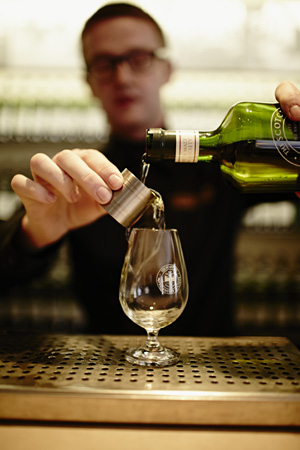 No, sir, you don't.
This is where the Scotch Malt Whisky Society presents itself: quietly, deftly and politely. "Good evening" it says in a dulcet tone which welcomes and inspires with quiet confidence. "Might we interest you in a no. 73.2, or perhaps a 101.5 and most definitely a 77.29?" Well of course you can dear friend, of course you can.
And please add in a couple of other esoteric numbers while you are at it. The numbering keeps it interesting and without badge value. So if you subscribe to the behavioural economics of Rory Sutherland you'll realise this is exactly how you should buy all your consumables – without prior knowledge and judged by peers who you trust. Badge value is only as good as the people looking at your badge and in this case there are two badges worthy of note (yes, a contradiction in terms I'm sure). The price of the bottle and the SMWS code. Add to that effervescent descriptions of flavour, character and nose that challenge any wine afficionado's vocabulary and the whole picture of what the SMWS is about has been laid out before you: The most glorious whiskies, without compromise or comparison.
So there you are, it's the dry season and while your peers near kill themselves in the spinning classes of discounted membership fitness establishments, while others scrape the bottom of the Slimfast tub and the rest stare, glassy eyed, out onto a frosted landscape, where do you turn for assured satisfaction and a brother (or sister) who will say "just one more drop"? No, you fools, not the local hostelry, but The Scotch Malt Whisky Society.
An annual membership of just £110 will provide all new members with a beautiful, multi-layered membership gift pack containing 4 mini bottles of Society single-cask single malts, the Members' Handbook and Notebook, and the 'you-belong-to-something-special' label badge as well as a membership card – and lest we forget, a catalogue of very fine whisky to be dipped into at your pleasure.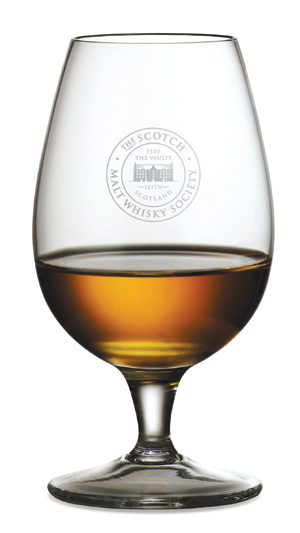 And the best pleasures are ones that last; they keep giving and let you explore, take you away from your comfort zone and question you on a daily basis. If I could be questioned on a daily basis by the Scotch Malt Whisky Society I might just make it to next Christmas without so much as a harrumph. Please keep that in mind. I might also add it's my birthday very soon and I'd like to ask all my adoring fans, OK, my adoring fan (thank you Nanny) to send a couple of bottles of the 77.29 my way. I'd like to think even the angels share when it comes to the SMWS, but I suspect the heavenly hoard keep a little back only for themselves.
Membership Offer for Arbuturian Readers:
The Scotch Malt Whisky Society is offering Arbuturian readers a free extra Mighty Mini bottle of whisky when purchasing membership to the Society online. Annual individual membership costs £110 plus P&P and all new members receive a beautiful membership gift box on joining, which includes a personalised membership card, SMWS Handbook and Notebook, plus 4 x 10cl single cask bottles. Arbuturian readers will receive all this – PLUS an additional 10cl bottle. Alternatively, you can buy Society membership at the Society's London Members' Room at 19 Greville Street and you and a guest will be served a complimentary dram while your membership pack is arranged – and there are no P&P costs
Available to Arbuturian readers for a limited time only, offer ends Friday 8th February. Visit http://www.smws.co.uk/arbuturian