Burritos are back. No, don't yawn. I know what you're thinking, "They're already two-a-penny". Well, yes, maybe in Soho where there's a walk-in burrito bar or mexican food cart next to every Starbucks. And they all serve the same thing. But go a mile east, behind St Paul's and on the first floor of One New Change, you'll find Burrito Mama where, as the name suggests, you can get the mother of all burritos.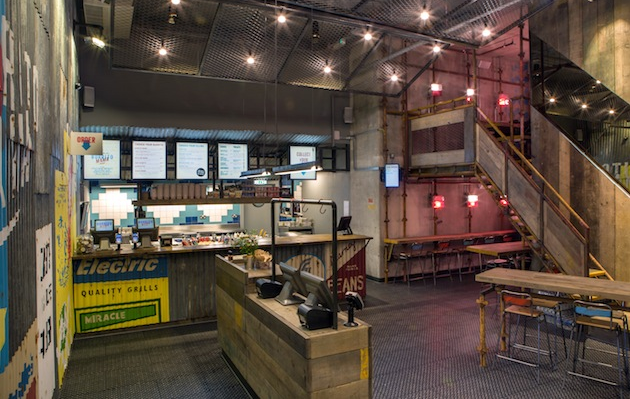 For something inside a new mall, it's surprisingly low key, more like a corrugated shack than a sophisticated eatery, which rather lends itself well to the walk-through. But the low-rent look ends there for it comes with a pedigree, being from the team behind Wahaca, which means it's authentic, inventive and they know exactly how to do Mexican. "We are absolutely obsessed with the detail and intricacies of making great burritos," says Thomasina Miers, Wahaca's founder, "years of experience has enabled us to finely hone our skills and create the perfect burrito."
Quite so. The difference between Burrito Mama and those you might be more familiar with are in the little details; they put cheese in first, so it melts, and use homemade coleslaw instead of lettuce to add flavour and texture. And guacamole goes in as standard, not as a chargeable extra. Speaking of extras – or not, as the case is – there are options to strip away the bulk that often makes burritos a little too challenging. Non-rice options and even non-tortilla options, as a 'burrito pot', where the filling is, simply, served in a pot, make this more like burrito-bespoking.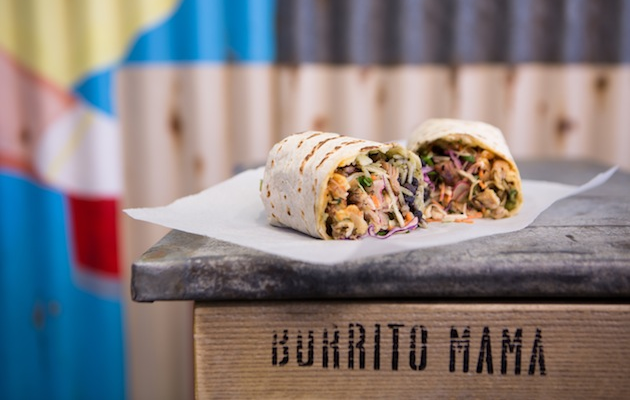 There's more to the meat, too. Coming from Wahaca, the choices are thus created with more authenticity. Pork is not simply pulled, it's 'pibil', the Yucatan speciality. And that, I must say, was the definitive one for me. While I waited, I sampled one of the pork scratchings, served as snacks, and dipped into a small, innocuous-looking pot of vibrantly red sauce. The clue should have been in the colour as, seconds later, I breathed fire, saved with exemplary timing from the pass as our burritos arrived with a cautionary, "Ooh, watch out, that's hot".
What counteracts over-zealous chilli-dipping is sugar and Burrito Mama send you on your way with bite-sized puddings, just what the doctor ordered. The mini chocolate cake served in 'tres leches' or, if more chilli was what you had in mind, there's a delightful chilli chocolate crunch cake.
It's proof in the pudding, too, that fast food can be done well.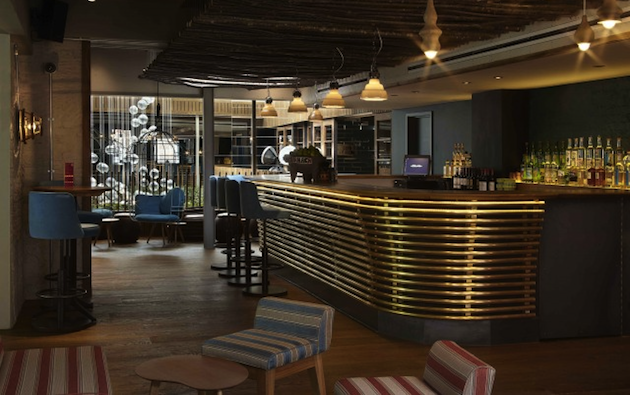 It seems, too, that Wahaca are single-handedly on a mission to educate us uninitiated Brits in all things Mexican. If we thought ropey tequila was the gritty mainstay of Mexican drinking, the new mezcal bar in their Charlotte Street restaurant might just dispel that preconception. One might not think 'Mexican' and 'sophisticated' could be synonymous but mezcal adds an entirely new dimension to the Mexican myth, it's not all dirt and salt and stubble as it is to us gringos.
Originating from agave (like it's infamous cousin) it may do, but it's from many varietals of the plant, giving a range of flavours and subtleties to the drink, added more by its production all over the country, not just tequila territory; like a fine wine, its terroir becomes influential. It's production, too, differs from tequila and it's a younger, cheekier drink, making much more to mezcal than its earthier, set-in-its-ways relative, and makes choosing which to have at Wahaca's mezcaleria something not unlike selecting a wine with fine dining. Mexican drinks, sophisticated? Who'd have thought?
Burrito Mama is open now at One New Change, Cheapside, nr St Paul's. To see the menu and download the 'order app', visit the website.
Wahaca's Mezcaleria is open for cocktails at their Charlotte Street restaurant. For more information, visit the website.