Artists have long since had an association with the restaurant industry. It stands to reason that one would like to look upon fine things as one dines on fine food, and it makes for a harmonious relationship for artists and eateries alike; restaurants require decor and artists would like their work on show (and available for sale). Indeed, contemporary artists have even had punts at theming restaurants themselves. Pharmacy by Damien Hirst, in Notting Hill, was as much as work of art as it was a place to eat, and Pied a Terre, in Fitzrovia, has had its own 'artist-in-restaurant' for some years.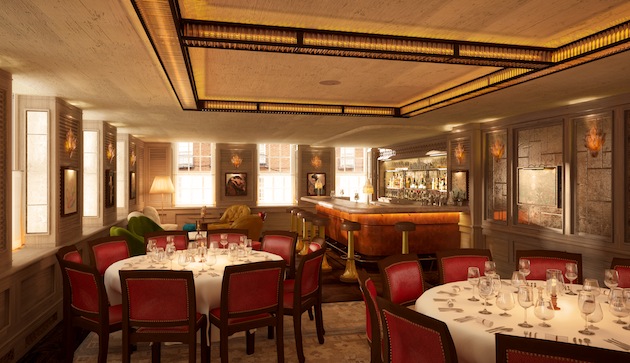 The newest and most high profile collaboration of these two art forms has recently opened in 34, the Mayfair restaurant from the Caprice team, with 'The Emin Room'. Situated above the restaurant, the Emin Room is a private dining space that will, over the course of a year, be populated with exclusive works from artist Tracey Emin.
Ever inventive in her work, Emin has been strongly involved with 34  from its inception. From being present at the restaurant's launch in 2011, to creating 34's famous 'doggy bags' (a striking pencil and water colour portrait of Roxy, Richard Caring's favourite Alsatian), she is the perfect partner to help create 34's new dining room and says of this latest collaboration, "I will be making things that I haven't made before so it will be a really exciting, creative adventure".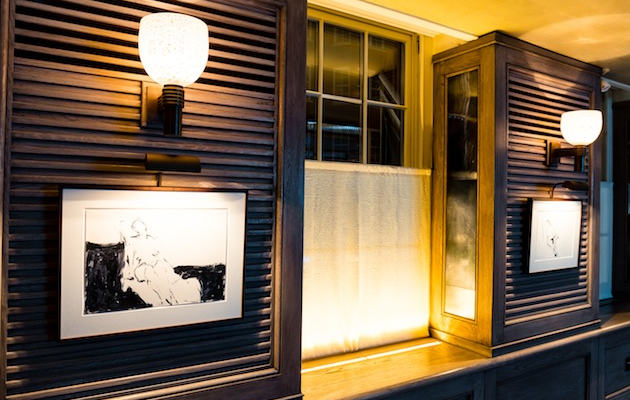 Curated by Carl Freedman, founder of the Carl Freedman Gallery, Tracey will continuously fill 'The Emin Room' with one-off creations, from tapestries to individual bronzes and upholstery throughout the year as the development of the space continues to evolve.
Accommodating up to 60 people for a seated lunch or dinner and suitable for a wide variety of private and corporate lunch, dinner and cocktail events, the room features its own private dedicated bar and lounge area and now, with curated artworks from one of the UK's leading contemporary artists, it makes this one of the most desirable private rooms in the area.
'The Emin Room' opens from mid-November and is located above 34 restaurant on South Audley Street in London's Mayfair. For more information and details of how to hire the Emin Room, visit the website.