Christian Dior claimed that a woman's perfume told you more about her than her handwriting, and for Coco Chanel no woman had a future without it. But the glory years of fabulous fragrance were lost to decades of identikit scents until a new breed of innovative artisan parfumeurs emerged. Niche fragrances have become highly prized for their quality and artistry, and scent is now so revered that New York's Museum of Arts & Design has curated the world's first major museum exhibition devoted to fragrance as an art form. Perfume has become the new luxury.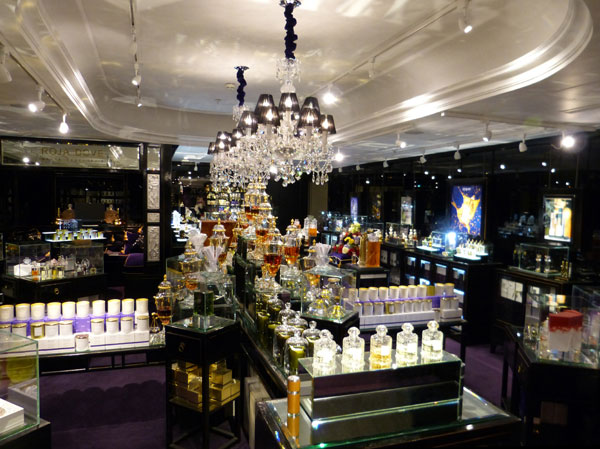 Hidden in an opulently decorated enclave deep within Harrods' Urban Retreat is London's own scented shrine, the Roja Dove Haute Parfumerie. Dubbed Professeur de Parfum by master parfumeur Jean-Paul Guerlain for his work as a specialist perfumery teacher, Dove has created his own personal edit of the most luxurious fragrances in the world, each a perfect example of its type and all made with the most exquisite materials. From revived classics to his own acclaimed signature scents, the Haute Parfumerie gives a glimpse into perfume's golden age of grand fragrance houses and its revival in modern artisan masterpieces.
For Dove, exceptional perfume can only be made with artistic freedom and the finest of ingredients. "My creative process is very much tied up in my respect for the golden days of perfumery, when perfumers did not create with either financial or ingredient restrictions, or in response to a creative brief or a marketing campaign. My fragrances are full of emotion and sophistication because they are created in the old-fashioned way. And whilst still modern, they have a deep intrinsic luxury within them that is of another time and another place. Each scent uncompromisingly uses the most expensive raw materials in the world."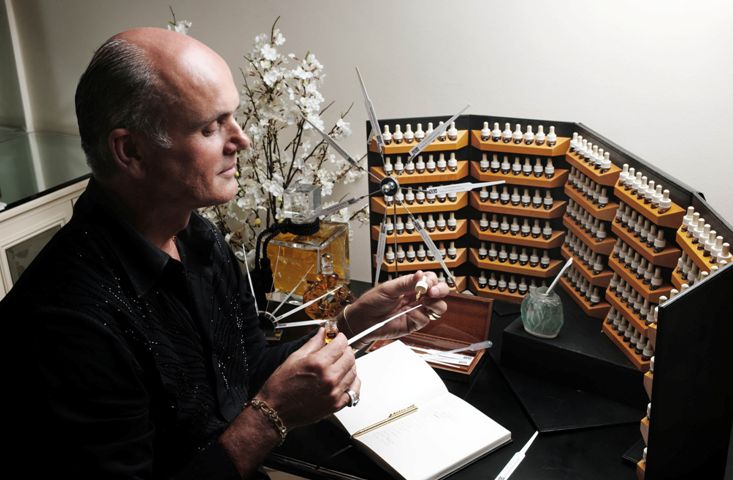 He sees latter-day mass-market perfumery as a conjuring trick of smoke and mirrors, selling an aspiration through advertising, but failing to deliver it in fragrance. All too often we are more taken by the box or the brand than the perfume itself. "What most people now buy is of low quality and very little creative thinking. Fragrances with different names and different advertising visuals in actual fact smell very similar. Consumers need to close their eyes, inhale and let their emotions take over." We cannot discover the scent that most keenly evokes our sense of self if we are too distracted by the packaging to understand our real response to the product.
If finding quality fragrance is a challenge, then finding the ideal scent to express your personality is the holy grail of perfume lovers. Here, the Haute Parfumerie comes into its own, offering the ultimate in personal luxury – identifying your signature scent. While a private consultation with Dove is a rare opportunity and priced accordingly, consultations are also available with his highly skilled team, including Maître de Consultation, Benjamin Paul Mabbett. At £75, with the fee redeemable against your perfume purchase, this is the most affordable of luxuries.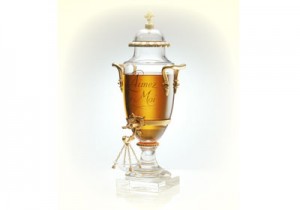 Dove has developed 'odour profiling' to a fine art, allowing you to discover your ideal perfume by working with the main fragrance families of floral, woody chypré, sensual orientals and masculine fougère. Popular with both men and woman, an hour-long consultation is a delicious romp through fragrant memories, perceptions of self and perfume revelations. It begins by discovering the fragrance families through Roja Dove candles made with perfume grade oils, then a series of questions reveals how you see yourself and how you like to wear scent. A selection of perfumes is chosen for you and the real work begins – weeding out the sublime from the merely fabulous, until you arrive at your chosen signature scent.
This is not as simple as it sounds. Even when ably aided by the Maître de Consultation, it can be challenging to set aside old favourites for potential new loves. His sage advice is to keep comparing until a choice can be made. "You should always compare your scent. You may not be sure, but when you go back to it, you understand more fully."
A private perfume consultation may confirm your taste or revolutionise it, but it will always leave you with a deeper understanding of the fragrance that's right for you. As Benjamin Paul Mabbett explains "The consultation is to help you discover and learn exactly what you're drawn to. You may know what you like, but we can enhance that by helping you find something in a different style. Or we might find you something completely new." With over 400 fragrances to choose from, including Roja Dove's own range, the potential for exploration is almost endless.
If the fates smile upon you, you may discover that your signature scent turns out to be a rare Roja Dove semi-bespoke perfume. Identified only by a number, and limited to just 50 people, these exceptional fragrances are offered in a plain perfumer's flask for you to decant and name as you choose. The price of £1,000 reflects their quality. For Dove, these are his meisterwerks, yet all of his scents are made for the most discerning of customers seeking fulfillment in fragrance. "My perfumes are for those searching for a scent that triggers an emotion within them, and that discreetly delivers quality, luxury and sophistication – a fragrance that will become part of them forever."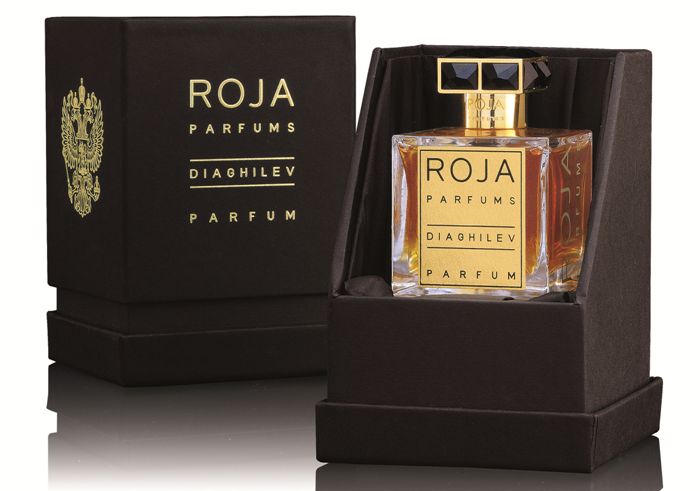 Asked why perfume is so powerfully evocative, Dove explains, "Our responses to scent are learned, each one locked away with a memory of association with whatever was happening to us at the time. When we discover a scent we truly love, it will have large numbers of ingredients within it that have positive, feel-good associations. The scent itself then becomes an odour which also has positive associations and makes us feel safe, secure, happy and well."
While perfume is a highly personal choice, Dove's expertise in odour profiling can also help to identify the perfect gift of scent, by linking personality traits with the main fragrance families. His top tips on choosing perfume by personality are:
• If they have a carefree disposition, tend to be uncomplicated and are happy-go-lucky, they tend to be a little like flowers themselves, so choose Floral.
• If they're uncompromising, have a strong personality or are understated and tailored in their tastes, then go for Chypré.
• If they have to be noticed, have luxurious sensual senses, and tend to be a seductress or show-off, choose Oriental.
• Another kind of fragrance that is popular with practically everyone is Citrus scents, such as lemon or lime. People find them uplifting, so they're a safe bet.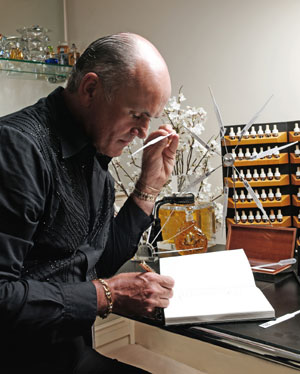 More inspiration for choosing scents comes in an entertaining new guide by fragrance expert Dariush Alavi, called Le Snob: Perfume. It reviews over 100 perfumes, listing both mainstream and niche fragrances, and covers perfume trends as well as giving hints on how to wear and store your perfumes. It's a perfect little present or a delightful accompaniment to a gift of scent.
Nothing captures the imagination like perfume. And nothing encapsulates the essence of the wearer more than their fragrance. If you're trailing clouds of glory, make them as luxurious as you can. You'll notice the difference – and so will everyone else.
Roja Dove Haute Parfumerie, Urban Retreat, 5th Floor, Harrods, 87-125 Brompton Road, London, SW1X 7XL – personal consultations from £75. Website.
Le Snob: Perfume by Dariush Alavi, published by Hardie Grant – £8.95.
The Art of Scent, Museum of Arts & Design, 2 Columbus Circle, New York, NY 10019 – until 24 February 2013. Website.