So, last week I really got into the teaching. The head of English from the big school is coming to take over the iGCSE literature classes so I needn't worry about that; it's only English language for now until they get me teaching some bloody Science, which should be happening soon. What I've found so far is that teaching the year 10s and 11s is really easy and fun but the year 7s and 8s (11-13year-olds) takes a lot of preparation and there's no way of blagging. I've got to teach them the difference between the past perfect tense and the past continuous, but I never learnt any of that at school; I don't know my past simple from my elbow.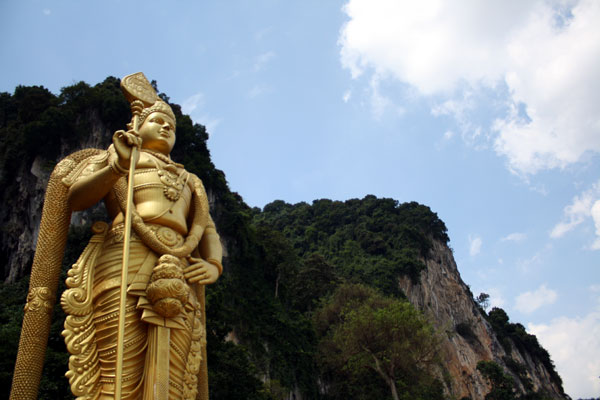 Also I've been moved into my house which is absurdly big, although I only have a couple of sofas and two tables, I'm thinking of moving them to the huge room upstairs. All I need now is a few dozen floor-standing speakers and maybe four or five subwoofers.
We had a long weekend for Deepavali. Adam and I got a 50-minute flight to Kuala Terengganu where we stayed Thursday night and got the 7.30am boat to Perhentian Basar, an amazing tropical island. There were monitor lizards up to three feet-long prowling around, and one morning a chameleon jumped down from a tree onto my shoulder; I honestly thought it was a branch until I brushed it off and it casually snuck up a small bush.
We did loads of snorkelling. I saw a big ray, loads of yellow and rainbow fish – one tried nibbling my toe – and a giant turtle of some kind.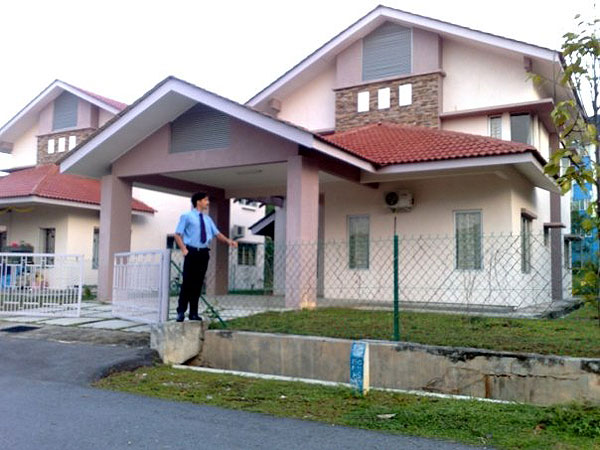 I'm currently learning some Malay. "Berapa harga?" is "how much is it?" "Apa khabar?" is "how are you?" and "Bagus" is "Fine". Very easy.
The storm has cleared now so I'm going to make the short walk to my new home round the corner (I'm sat on a bench by my local newsagent/restaurants using the free wifi).
PS. I vow to reply to all text messages signed with your name. If I don't receive any I shall assume you've all forgotten me or I gave you the wrong international dialling prefix.
Read Part I. The adventure continues with Report III.