Heathrow-Tel Aviv-Bangkok-Koh Samui-Koh Phangan, December 30th/31st last year, heading to Thailand for the New Year's Eve Full Moon Party. After El Al opened and repacked my suitcase and were finally satisfied that neither DVD player nor laptop was a bomb, I made it to Tel Aviv where I found beer and caught the first goal of Arsenal's victory over Portsmouth. Tel Aviv's airport is vastly superior to Kuwait, however I wouldn't recommend El Al unless you don't mind being cavity searched: secure but obtrusive. The switch at Bangkok was smooth, but the jet lag was rearing its ugly head and the floor was starting to swim. More of this later.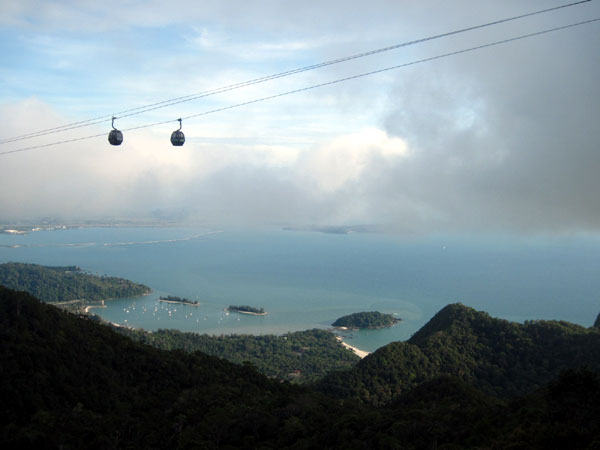 The driver I had booked to meet me at K. Samui airport was late and the transit by boat failed to materialise. The scene at the pier was chaotic: tonnes of kids trying to get onto scheduled boats that were never going to be enough to get even half of them over to Koh Phangan for the party in time for midnight. I got to the front of one queue to be told that the ticket I had wasn't right etc etc. Also by this time I had blown all my credit updating Al and Andy (already on Koh Phangan) of my position/status, and now, when it was critical, I couldn't inform them. Mercifully, I spotted an equally flustered man, a bit older, maybe late forties, and asked him what his story was. He said he was called William and had paid 23,000 baht to charter a boat that hadn't materialised and was presently doing his nut. I offered him 2,000 for a seat on it when it did arrive (about 40 quid) and also tried to buy him and his wife some beers. Next ferry to pull up, he got the travel agent to allow exclusively him and his friends to board (of which I was now one) so I got to Koh Phangan on the stroke of 11 pm. Felt a pang of guilt as crowds of kids waded towards it complaining that it wasn't even half-full. William said "no".
Alex and Andy had previously Facebooked me the name of the chalet/bungalows they were staying at. Called Thong Yang. Managed to get a motorbike-taxi there through massive jams heading the other way to get to Haad Rin Pier for midnight. Got to Thong Yang reception on the beach about 11.20 but to my horror, they had never heard of Andrew Jones or Alex Lanjri.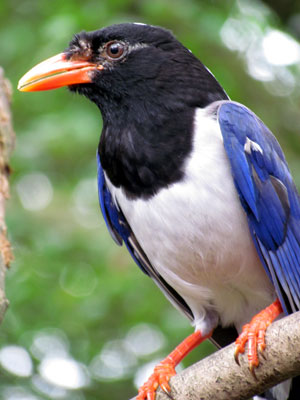 We looked at their booking, and I even logged into Facebook to show them lots of mugshots of the two men in question; obviously each photo featured tequila, smokes or otherwise compromising positions or actions, and I was beginning to imagine they must want to get rid of me fast, but amazingly they offered to look after my backpack (for free) and if I couldn't find my friends I could sleep in their hammock. So I taxied back to the pier to look for them.
Decided to buy beer and cigarettes and as I stepped onto the beach, the fireworks went off and everyone went mental. It was later estimated that between 50,000 and 100,000 mentalists were on that beach right then and I had to find two. I didn't fancy my chances but "the most important thing is never to panic" is becoming a mantra of mine so I pushed thoughts of starting the decade 'alone, a long way from home' to one side, and combed the beach methodically, dancing into the gaps and cheering and high-five-ing as necessary. And, unbelievably, there they were! Buckets in hands and cigarettes dangling from mouths. Raaaaaah!! Come on you Gunners!!
The rest of the night blurs into the morning, dancing off to an after-party etc. The next day Andy and I met a very eccentric dog and got talking to two stunning blonde South African girls who were en route to go and get some more magical smoothies. It seemed like the logical thing to accompany them, and the madness reached entirely new heights. Fastforward to Andy and me back on the balcony at sunrise on January 2nd contemplating the square-root of minus-1 and generally feeling the living jungle all around. It was actually quite harrowing, especially as when we enbarked on another Herculean mission of trying to get the ferry (think trying to squeeze 50,000 smelly young people through the neck of a bottle) the heavens opened and soaked everyone through. But we made it, got a coach down to Krabi and into a room with a hot shower.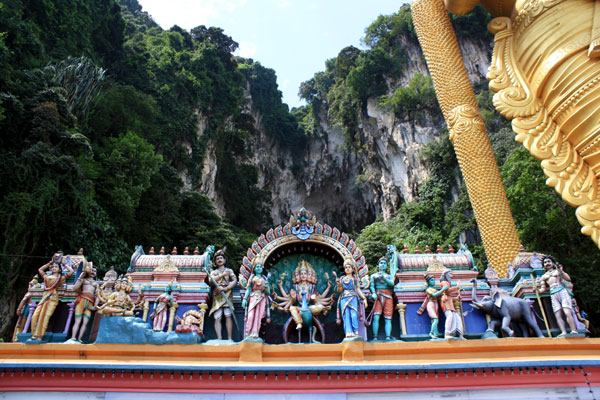 More coaches, taxis, some cocktails in a port-town called Satun, and another boat on the morning of the 4th and we were finally in Malaysia on the north-western island of Langkawi. What a place! We spent the day riding elephants, quadbikes and cablecars and got a flight to Kuala Lumpur International Airport that night. Andy had to fly to a Oz for a wedding on the 5th (he made the flight no probs) whereas Al and I had a day seeing the sights of KL before his flight back up to Bangkok on the 6th. He missed the flight. I can't help but feel a little guilty as I was helping him try to buy a watch. He coughed up for the next flight, ony 60 quid with AirAsia, and today I was all alone so I drove to the jungle and climbed a 825-meter peak called Mount Asli. Good workout but I ended up on my arse quite a few times on the way back down and I have nice big cuts on my elbows and a suspected popped rib or two, but hey, it isn't the first time!
Tomorrow I'm told I'll be moving out of my four-bed house and into a "very nice" apartment in a block with the other teachers up the road near the mosque. Well, bring it on…