At approximately 11am, a white silence steals our breath away as we step almost seamlessly from the plane door on to a train that would carry our winter-coated crocodile through a snow-clad Switzerland. A blanket of thick powder covers everything in sight, wet snowflakes gently splattering against the wide windows on the exterior of our red metal cocoon – a Swiss Rail first class carriage. Outside, monochrome sugar-dusted evergreens and an eerie low-lying mist steer our eyes and imaginations further into this enchanting landscape, to our destination: St Moritz.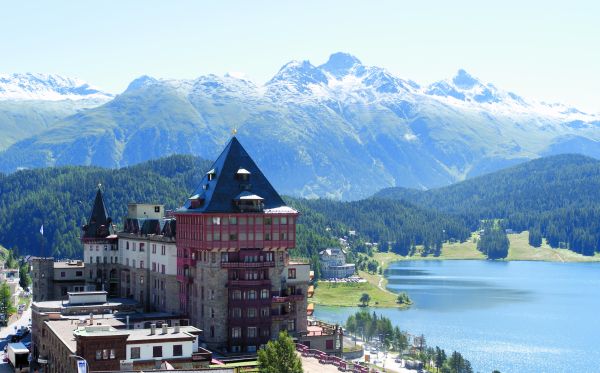 Once feet crunch again on hardened ground we are met by a vintage Rolls Royce Phantom, one that bears the symbol of a triangular shaped golden palace on its derrière. Moments later there we arrive: Badrutt's Palace – a luxurious, five star hotel that beams with a decorative richness and a tangible sense of elite history. In 1896 Hans Badrutt, son of hotel pioneer Caspar Badrutt opened what still stands as the modern day Palace. It is a haven of contemporary tradition, awarded with countless accolades not simply for its indelible reputation as one of Switzerland's top hotels, but also for the guests it has hosted, past and present.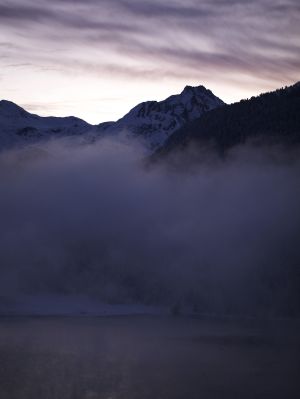 We arrive days after the building opens again for a new winter season. A vast Christmas tree sits outside, towering up to the sky, grazing the highest levels of the hotel's pointed towers, glistening with red and golden baubles that likely match the coloured jewels of its equally ornate visitors. Warm smiles, classically uniformed doormen and personal butlers greet us at the door. Check-in occurs in one of the 37 private suites, and we are reminded instantly of lives that might have been otherwise lived in one of the hilltop castles that we passed by on our train minutes earlier. From Zurich you'll reach St Moritz in under four hours, from Milan it's around the same. Of course, on-board some guests' choice of private jet, it becomes decidedly quicker.
After a morning's skiing, at lunchtime we discover the (arguably premier) reason for a winter love affair here: the food. I've always liked to imagine that car number plates in Switzerland bear the letters 'CH' to stand for cheese or maybe chocolate (it's true that on our Swiss flight over here, we experienced the beginnings of death by decadent chocolate over a mere croissant for breakfast), yet the cuisine offered to those who can afford to flock here will dazzle palates with more than just a heady injection of lactose. Here you'll dine as kings. From a truffle and caviar specific menu at La Marmite, we sample tuna and veal tartar, followed by red deer meat with polenta and pesto, whipping up a frenzy of thought on regional food and drink (Swiss wine, for instance, seems to be causing a stir on the west coast of the US at the moment). This place is run by the son of owner and local man Reto Mathis, responsible for originally dreaming up the idea of the St Moritz gourmet festival; one that attracts Michelin starred chefs from around the world, and which in 2013 will celebrate its 20th year.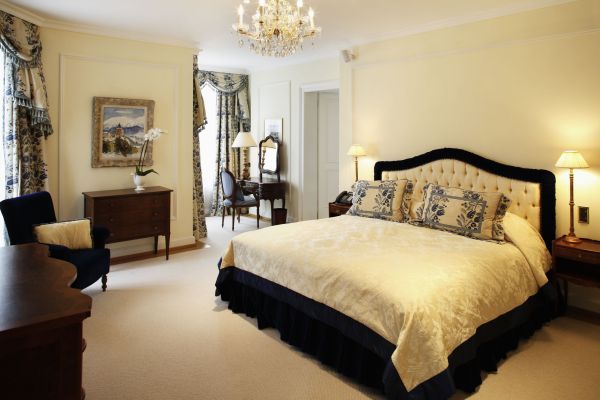 The quality of the food in his restaurant is echoed back at The Palace later that evening where we begin the après ski in Le Grand Hall with a St Moritzino signature cocktail, made of vodka, almond syrup, lemon juice and Cointreau. This evening we are participants at the chef's table; witnesses to gastronomic creativity under our watchful eyes and eagerly twitching noses. It is a special moment for all involved. Later, head pastry chef Stefan leads us into a low-lit assault on the sweeter senses in a different prep room. Accompanied by upbeat music we sample countless hedonistic puddings and desserts. Our evening finishes at the King's Club, a St Moritz institution and possibly one of the most eligible dance floors in Europe. Tonight the hotel's dancers are dressed in hi-vis, such is the 80's fluoro-party theme. We stand and watch them sashay in and out of the crowd like the shadowy luminescent trails of a glow stick.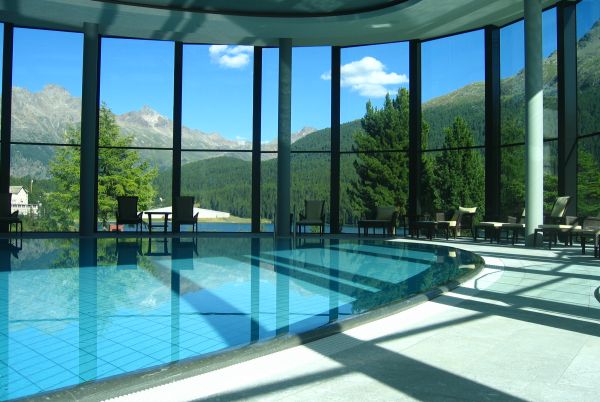 Indulged senses continue on visits to The Palace with welcome moments of stopped-time spent in the spa and wellness centre – an alpine styled space, created from local granite and wood, stripped bare to work in harmony with the overall Ayurvedic theme. Popular treatments include skin food rituals, hot stone massages and intraceutical oxygen facials, as made famous by the likes of Madonna, and the rest of Hollywood since. Couples can enjoy their own private therapy rooms, before joining the rest of the spa-goers upstairs in the other well laid out wellness stations (clothing, as the sign notes, is optional). Later, we peruse the shops that line the streets. Emilio Pucci, Tom Ford and the well-dressed windows of Moncler invade our peripheral vision; places that could prompt more melting of plastic than any cheese and champagne infused fondue gone awry. That evening we dine at Chesa Veglia – one of the oldest farmhouses in St Mortiz, and The Palace's more informal restaurant, for more people watching yet.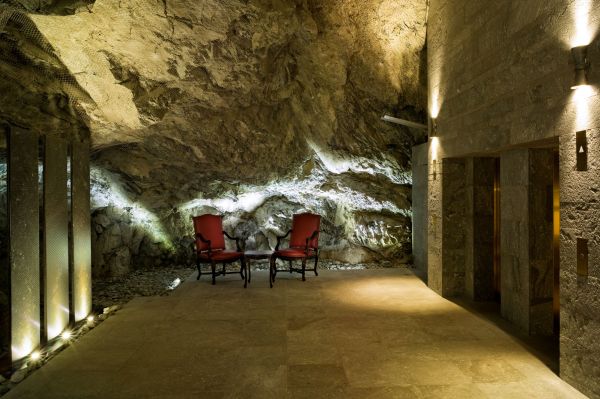 Stays at Badrutt's Palace reek of gastronomic enjoyment and refined indulgence yet achieve this without perhaps the oft' expected sense of OTT exclusivity. It is a fairy tale destination that inadvertently bulges at the seams with years of stories: "I've got a picture of my mother in a long black skirt on skis in St. Moritz," so says my 90-year-old grandmother upon my return. "She used to talk on tape back in Tasmania about her travels." Our own travel tales here are enriched by the charming hotel staff, and our native Australian ski instructor John Webster who, after 25 well-spent years of living here, has his own share of experiences to be told; some that we hear, some that we can only begin to imagine. On our reverse train journey that will eventually lead us home we return charmed and invigorated, ready to carve out new stories of our own; ones that we can only hope will prove as rich as those we've been a happy part of here.