"Stay away from the mushrooms with gills or skirts on their stems." Such words to the wise sound like they belong in the ominous section of a fairytale, just before the wolf or Mad Hatter makes his appearance. Mushroom foraging is at once whimsical and dangerous, with the consumption of its spoils producing everything from a hospital stint, to a two-day trip to Wonderland, to the final curtain call.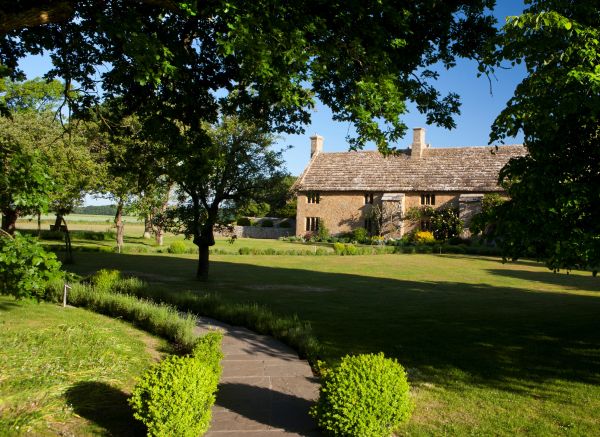 Although pixie-like in her stature, West Sussex foraging expert Debra Wood means business with such admonishments, and she knows what she's talking about. She's been exploring woods and foraging since she was a child. "I used to shimmy up trees to pick our mistletoe for Christmas," she reverently recalls. Her mushroom mandate is taken quite seriously by a small group of guests of the Bailiffscourt Hotel & Spa – which is not far from their foraging grounds, the South Downs.
The aforementioned 30-acre Historic Sussex Hotels group property by the seashore regularly employs the services of Wood (a.k.a. 'The Sussex Forager') to quite literally weed out excellent accoutrements for its ingenious hotel restaurant menus. Basket in hand, her keen eyes spot and snip wild fennel, sea purslane, dandelion leaves, elderberries, hogweed and of course some delicious non-toxic mushrooms like Pied de Mouton (a.k.a. Hedgehog mushrooms). Through the creative vision of Historic Sussex Hotels' Group Executive Chef Martin Haden and Bailiffscourt Head Chef Russell Williams, such ingredients make their way into dishes such as the green-hued nettle soup, foraged mushrooms on toasted brioche with wood sorrel and crème fraiche, venison Wellington with roasted crab apples and elderberry and port sauce; as well as house-fermented elderflower sparkling wine. Avid foodies will no doubt recognise this as further proof that foraging cuisine is quite in vogue these days.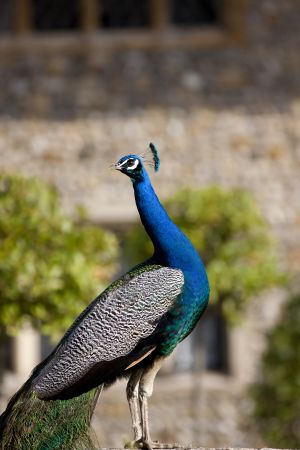 The culinary-crazed will go equally mad for the Bailiffscourt itself. For, before even entering the premises, one is greeted by a sweet, warm, wintry food aroma with an undeniable overtone of bacon. A glance up reveals that that's not far from the truth: a pair of cages housing cured ham hang from trees to one side of the hotel's entrance. Below them, another fairytale touch: a sign warning of resident peacocks.
The hotel's largely repurposed interior is equally magical and rife with lore. Although built in the '20s, it has an almost medieval aura with its stone and dark splintery wood components. This is not wholly unintentional as its mistress of the manor Lady Moyne dreamed it up that way. And fanciful luminaries like Charlie Chaplin (and more recently Russell Crowe) clearly shared in the fantasy. Easily done, as the hotel is located in West Sussex's Arun District, a stone's throw away from local attraction Arundel Castle — once the stately home of King Henry I in the 12th century. The hotel's rooms are comfortable, traditional and unmistakably warm. The latter is due to the fact that its piped heating system was built into the walls. Its low-ceilinged parlour rooms with their cosy love seats whisper the promise of long, leisurely winter evenings spent sipping brandy and playing card games with friends, fireside. However, to follow in the footsteps of one of its owners Lord Moyne (a.k.a. Walter Guinness), a bottle of extra stout would perhaps be more apropos.
The Bailiffscourt offers a unique blend of tradition and an underlying charming quirkiness. Repeat guests will have come to know and no doubt love the hotel's resident eccentric, its manager, a kilt-clad Frenchman from Dordogne who goes by the name of "Frank." He owns eight of the Scottish garments and loves foraged foods, but is charmingly vocal about his distaste for marsh samphire. In the world of foraged foods, it's not uncommon for ingredients to get such a bad rap for different reasons. The so-called 'dreaded ground elder' is a menace to gardeners, but the weed's celery flavouring make it a favourite of innovative chefs who might be inclined to throw it in a tossed salad. Then there are the deadly plants like Atropa belladonna, or, Deadly Nightshade. However any professional or hobbyist forager worth his or her salt will be vigilant in referring to books with photographs (not illustrations) when heading out on a wild food excursions. Foraging season begins in March with wild garlic but October and November represent the high season, especially for mushroom hunting.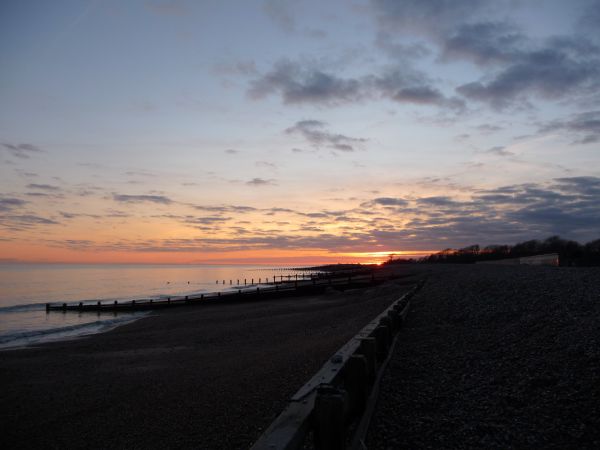 The Bailiffscourt and its sister properties in Cuckfield and Midhurst, regularly hosts themed dinners, amongst which fully foraged meals, on occasion, figure. Seasonal surprises and wild foods 'wild cards' are nevertheless always being whipped up in its kitchen. However, curious and independent guests needn't go far to engage in their own foraging foray. The adventure begins around the property's raw seaside perimeter where a walk along the pebbly coastline reveals culinary gems like seaweed.
Set off early from the ham-scented front of the hotel, down the proverbial rabbit hole, on the edibles path, passing a magical peacock or two along the way. You'll likely return, basket and imagination full, uttering — as Alice did on her adventure — "sometimes I've believed as many as six impossible things before breakfast."