"Ha, got them this time!" I whispered excitedly to my mother at dinner as a knife clattered to the floor at the other end of the restaurant. Bugger, it was a clumsy guest, not a waiter. I had spent the last two days in awe; this was the most well-oiled machine I had ever stayed in and I couldn't find a fault, not even one. The service was prompt, polite and at times even preemptive but never obtrusive, the food was divine (even the Sunday buffet, or as the well-heeled gentleman next to me called it, 'the boooooufet'), our room was outrageously decadent, it was…damn it, it was perfect.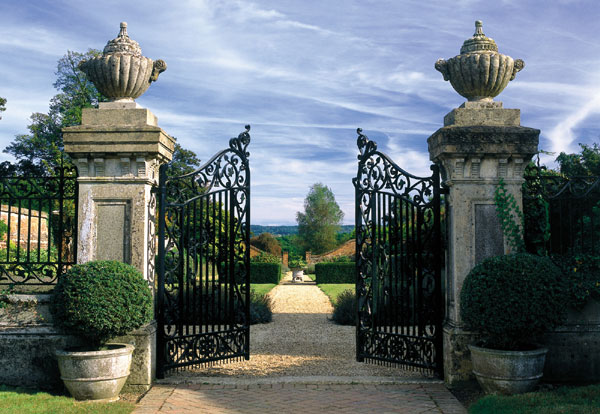 I have stayed at amazing hotels around the globe from the finest private residences in Thailand to the celebrity haunts of Europe, so after all my gallivanting I was somewhat disappointed to find the best all-rounder just 45 minutes from my doorstep.
Set within an immaculate 500-acre estate, the Four Seasons Hampshire Hotel was once a grand Georgian mansion; today it has been sensitively extended to make way for the labyrinth of grand suites, guest rooms, restaurants, bars, the spa and pool…I could go on. You see, this country retreat really does offer everything. Normally the hotel itself plays a small part in my reviews, with the local area taking centre stage; however, I am ashamed to say that on this occasion I have left you to discover the cathedral city of Winchester alone. I was enjoying playing lady of the manor far too much to leave.
On arrival, a tweed-clad flat-capped doorman was mortified that I had parked my own car. "Miss Baldwin, please, please call me on departure and I will collect your car for you and bring it round," he expressed. "Oh honestly, it's fine," I said, desperately trying to hide my modest motor parked between a flashy sports car and shiny new BMW. Immediately, the A-Team descended upon us to cater to our every whim, whizzing the bags to our room and giving us the grand tour.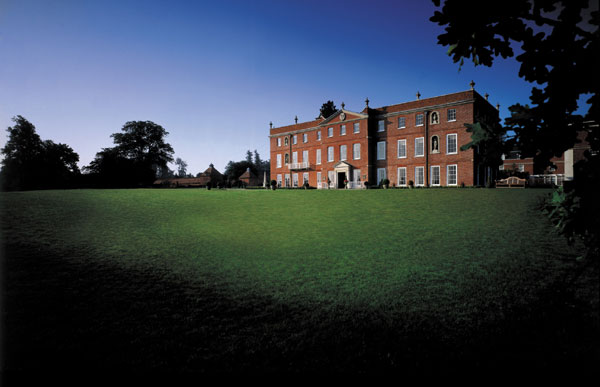 After an afternoon bubbling away in the unusually hot outdoor jacuzzi, we retired to our suite before dinner, when the doorbell rang. "Your turndown service madam…" The friendly maid whipped around the suite, fluffing pillows, restocking the mini-bar and folding my knickers. "Ummm, please don't worry about that, I can do it," I said (because I always fold my knickers…!?). She agreed and I left the room, only for me to stick my head back around the door to see her folding them once more. This was the most spot-on service I had ever experienced.
My Sunday began with an early morning gallop around the estate on my trusty steed, Charlie. The on-site equestrian centre has six horses and six ponies available for lessons and hacks around the grounds, and it's a fantastic way to explore the stately surroundings. As I cantered past the free-roaming deer, dodging stray geese as I went, I couldn't deny that despite my reservations this really was the perfect country escape within an hour of London. As we trotted past the car park, I laughed at my Ford hiding among the Ferraris. "Some nice wheels round here," I said to my riding instructor. "Oh," she giggled, "that's nothing; you would be surprised how many people arrive by helicopter for afternoon tea."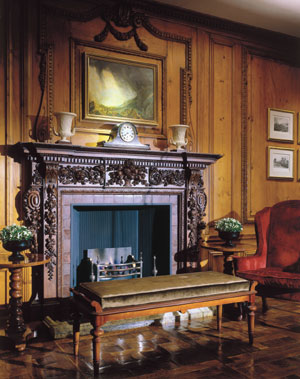 Feeling like Lady Muck, I trotted off towards the spa to soothe my aching muscles. As the therapist led me towards the treatment room, I suddenly had second thoughts when I saw a curvy polished stick that would have looked more at home in a torture chamber than a massage suite. My therapist assured me that the 'lomi lomi' stick was an ingenious device used in Hawaii to pinpoint and relieve areas of built-up tension. Gradually she began poking the sharp end along my spine before rubbing the bendy bits over my shoulders, and despite the pain I couldn't help but laugh. The strange stick did manage to expertly seek out my knots, which melted into submission during my full body massage.
As I woke up from my massage-induced coma, the reality hit me, only a few hours left as lady of the manor and I still couldn't fault this rural palace of pleasure. As I headed back to my room to pack up, I heard the buzz of frivolity in the restaurant as the aroma of freshly-cooked lamb sauntered up the stairs. I headed down towards the buzz nose first, to find the buffet of all buffets…the Farmer's Market Lunch.
As I stepped through the door and was greeted with a flute of crisp Champagne, all my pre-conceived ideas of the buffet lunch vanished. It was heaven; I was introduced to table upon table of fresh local produce, cooked with creativity and presented with pride. The seafood table featured everything from salmon sashimi and roll mop herrings to fresh crayfish with lychee and mango. The crème de la crème of the meat station was the harissa and chilli slow-cooked lamb, and I do not even know where to start on the dessert stations. As we unwillingly weaned ourselves off the Champagne and finally surrendered our plates to the ever-prompt waiter, I ordered an Americano with hot milk and was delighted to find they had brought cold milk. "Yes, a mistake, I've got them at last!" I said in an overindulgent cackle. "No, you didn't Jessica, that's mine," mum said with a smile, as she pointed me towards my perfectly hot milk. Almost, almost…