"We only play to a minimum of 80,000 people," says the Turkish rock star with an ironic glint in his eye as he builds a pyramid out of macadamia nuts on the table that sits between us. We're dining at a place called Nam Nam at the super sleek Kanyon mall, located in Levant, on the upper east side (if you can call it so) of Istanbul. Here is where stylish locals flock to of an evening to dine, to shop and to go to the cinema. Remarkably, the space here is home to a good few Anglo-brands too (think AGA, Jo Malone, Harvey Nichols and Carluccio's as just a few examples – something that I can't help but think has been helped by James Bond's recent escapades through the city). This set up is not perhaps the first image that might grab you when you think of this far flung city of exotica, one that for many might conjure images more akin to northern Africa. "Is it like Marrakech?"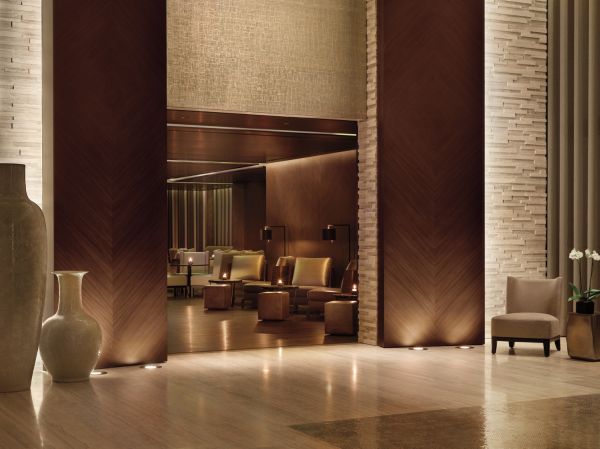 The blinkered view of this city is its historic centre where the Blue Mosque and the Haghia Sophia reside – the only things on some people's to-see lists when they visit. Downtown, there they sit; timeless under glowing skies, looking ever dazzling and enchanting as those that built them intended. Coupled with Topkapi Palace and the array of other heritage-infused monuments that on a par with Rome grab you at every corner, you can't help but wow over such beacons of this city's beautiful and fascinating past.
Yet, Istanbul is a city of 17 million people: it covers an area of over 2,000 square miles. It is enormous. Much larger than most first appreciate; much more dynamic and cosmopolitan than the historic centre hints at, with much much more to explore. Cliché though it may be, this truly is a metropolis where east meets west: just wander up Istiklal Caddesi and you'll find Topshop nestled in alongside quainter Turkish stores, bordering on to streets lined with bars in the Pera (where the city's nightlife reigns), and restaurants that offer traditional fare sitting opposite those with an often excellent international twist (tapas, pizza… or kebab meat nachos anyone?). Back at the mall, we are in an area that epitomises modern Istanbul, off a main highway that most of the Istanbullular drive along to get to their daily destinations. This area is the business and leisure district, and it is a stone's throw from where I am staying: The Istanbul EDITION – the first of the new exclusive portfolio – muscling in ahead of the one in New York, Miami Beach, Bangkok and London (the latter is set to open in January 2013).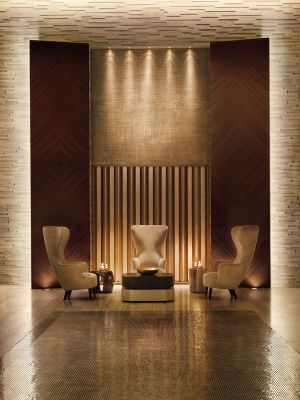 The EDITION's exterior, previously an HSBC bank, to some extent still looks just like any other business tower, overlooking Metrocity, another shopping mall, and the rest of the city – minaret silhouettes grazing the horizon at every angle. Inside, however, the feeling is quite different. The hotel has been open officially since May 2011, collaboratively owned by business entrepreneur Ian Schrager and Marriott. It boasts Cipriani's restaurant – the only one in the world to do breakfast – and what a breakfast it is. Beautifully presented fruits, pastries, the 'haut' of select Turkish cuisine, and its signature sophisticated service and design. Breakfast is a definite Istanbul 'thing'.
The next day we take it with the Turkish rock star at an upmarket café along the Bosphorus – one that offers us so much mouth-watering Izmiri food that we barely make it on to the plane later. It has an easy-going, lazy Sunday vibe to it, synonymous with the feeling of the area at large – Bebek. But even at the EDITION, whilst there is a supremely polished sheen to its presentation, underneath there is a warm friendliness that is mirrored citywide in almost everyone else we meet.
One of the main draws of the hotel is the ESPA – despite the luxurious, cutting edge bedrooms, filled with real attention to detail items like your own personal umbrella, an enormous rotating plasma screen, iPod docking station and personal terrace (if you're extra special), the spa is really what makes your stay worth the money. Arranged over an entire three levels of the hotel, starting with floor -5, here you can luxuriate under the warm wooden hues, ones so delightfully indulgent they've recently been used as the backdrop for a chocolate commercial on TV. Couples can enjoy the twin treatment suite and choose from a wide range of relaxing therapies. Try the hammam – traditional in every way except for the colour, also in rich brown instead of the more usual white, or book in for a speciality massage – the aroma infused Swedish ones come particularly well recommended. Dip your toes into the vitality pool before trying out the sauna, steam room, sensual shower, and the pièce de resistance: the snow cabin. Yes. Really. Real snow. Real icicles. Real chills. Where else in any other urban environment can you frolic around in the snow in just your bikini whilst getting a real health kick? It simply has to be seen to be believed.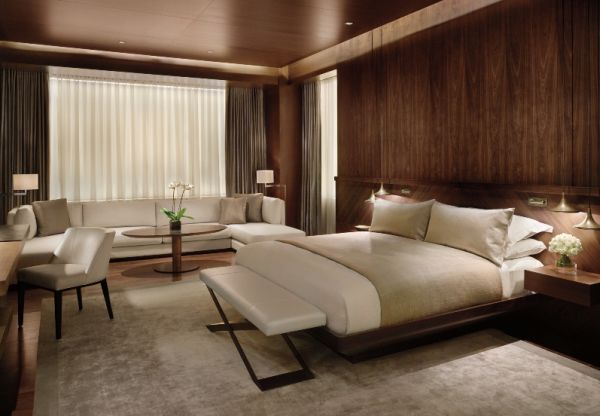 When there are new hotels opening in Istanbul all the time (over 20 last year alone), it can be a mind-boggling experience choosing the right one. On brand, on style, on luxe, this one makes for a glamorous yet understated stay. One that's fit for Turkish rock stars. And his two latest groupies…