The first thing that you notice about Oxford – city of dreaming spires, home of most of the great children's authors and visionaries of the 20th century, Britain's brainiest city, etc – is how incredibly busy it is, even on a gloomy November weekend. The streets are not so much gold-plated as thronged with tourists, eyes darting about eagerly as they seek yet another historic spectacle, some of them perfectly fascinating (the Martyrs' Memorial on St Giles, commemorating where Latimer and Ridley were burnt) and some of them more banal. Christ Church's dining hall seems all set to be forever known as 'the Harry Potter room', and the steady stream of backpack-clutching, camera-wielding visitors, each of whom are happy to pay up to £7 per ticket, seem satisfied to have had a brief encounter with cinematic history. Still, compared to the whopping £93 that a family ticket to the Harry Potter studio tour proper costs – in Watford, of all places – this has to be accounted a bargain.
Still, if you want to experience the 'real' Oxford, then you need to get away from the city centre and wander further afield. The so-called artisan quarter, Jericho, is now as swish and upmarket as many a London suburb, and far from coincidentally contains many of the city's best pubs, restaurants and shops, as well as by far its finest cinema, the legendary Phoenix Picturehouse. But there are many other spots well worth visiting, whether it's the grand vistas of North Oxford, once home to dons and now to multimillionaires, the edgier streets of the Cowley and Iffley roads (East London in miniature, with all that that implies) or even the city's best-kept secret, Osney Island, which would be the perfect place to live were it not inconveniently prone to flooding. It also has one of my favourite pubs in England, The Punter, which is as cosy and welcoming an establishment as you could possibly wish for.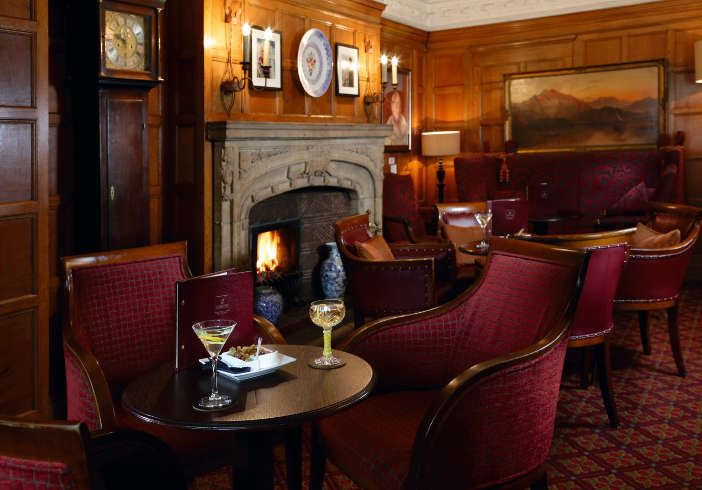 However, when you're embarking on such a visit, you need lodgings befitting such a city, and Macdonald Randolph Hotel (popularly known, simply, as 'The Randolph') enjoys a pre-eminent position amongst Oxford's finest places to lay one's head. The city's only five star hotel, it is housed in a spectacular neo-Gothic building, designed by the architect William Wilkinson, and offers every kind of comfort that you would wish for. Despite the near-constant influx of visitor traffic, the staff manage to remain friendly and professional at all times, and check-in is dealt with as quickly and suavely as one would hope for.
Due to the hotel's busy-ness, my chum Sophie and I were sequestered in a twin room a good few minutes' walk from the main reception, something that might irk people used to being literally a hop and a skip from the main surroundings. However, I have no complaints about the level of comfort, nor the size of the bathroom; as you would expect from somewhere as upmarket as Macdonald Randolph Hotel, it is fit for the most intrepid of travellers or the most sybaritic of academics alike.
The hotel is obviously, like half of Oxford, somewhere steeped in history; while they're too discreet to name names of former visitors or guests, it's all too tempting to see the sceptres of famous men and women all around. One half expects to step over Kingsley Amis and Philip Larkin in earnest conversation in the lobby, or to bump into TE Lawrence looking stern in the dining room. However, one area where the name is both contemporary and one to be reckoned with is the new chef, Simon Bradley, who has already won the hotel a much-coveted third AA rosette this September, thus elevating it into the highest pantheon of Oxford dining.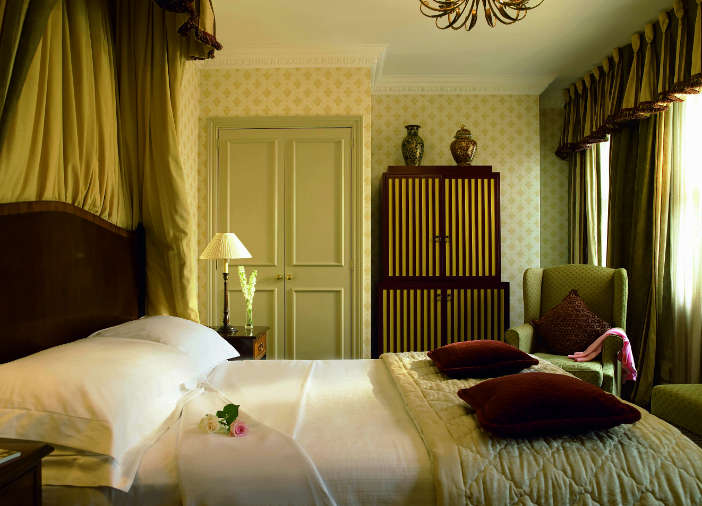 It isn't at all hard to see why when we go down for dinner. Everything on the menu is of the highest calibre, whether it's sensationally good smoked salmon and scallops to start, or the 'tasting of beef' that comes to share as the main course and is well worth the £10 supplement per head; not only is every (copious) part of it superbly cooked and presented, but there's so much food on offer, including chateaubriand, triple fried chips (excellent), braised cheek and much more, that it was all we could do not to be defeated by it. The well-chosen wine list offers a variety of vintages and varietals, and a rather zesty South African Pinot Noir was a superlative match.
Breakfast the next morning was up to a similar calibre – the 'Macdonald Signature' full English is a delight that will blow the cobwebs off anyone who has been hard at work, ahem, 'studying' – and although we didn't sample the afternoon tea or the delights of the Morse bar (named, of course, after Colin Dexter's legendary detective), both are talked of extremely highly by those in the know. We popped into the spa very briefly for a look around, and all was present and correct – the so-called 'sensation shower' certainly looked like something that would dust off the cobwebs.
Macdonald Randolph Hotel, then, remains one of the classiest options in an extremely classy city. With an enviable location that nevertheless offers a measure of peace far from the madding crowd (the name of a rather good pub round the corner), it offers a decent standard of luxury for the ages, mixed with 21st century conveniences, that meant that even the most exacting of dons could hardly fail to be beguiled. First class, indeed.
Macdonald Randolph Hotel, Beaumont St, Oxford OX1 2LN. Find out more at the hotel's website, including all the latest offers.