Despite its reputation as a hub of modernity, Georgie Lane-Godfrey discovers a Singapore lost in time, epitomised by its iconic hotel…Raffles
Singapore is confusing. Not in the physical sense – the city's infrastructure is far too sophisticated and far too well signposted for such confusion – but in a more cerebral one. I had heard friends talk of it – how it's a former British colony, how it's astoundingly strict, how it's a financial capital and a haven for ex-pats – and, in my mind's eye, I had it seemingly figured.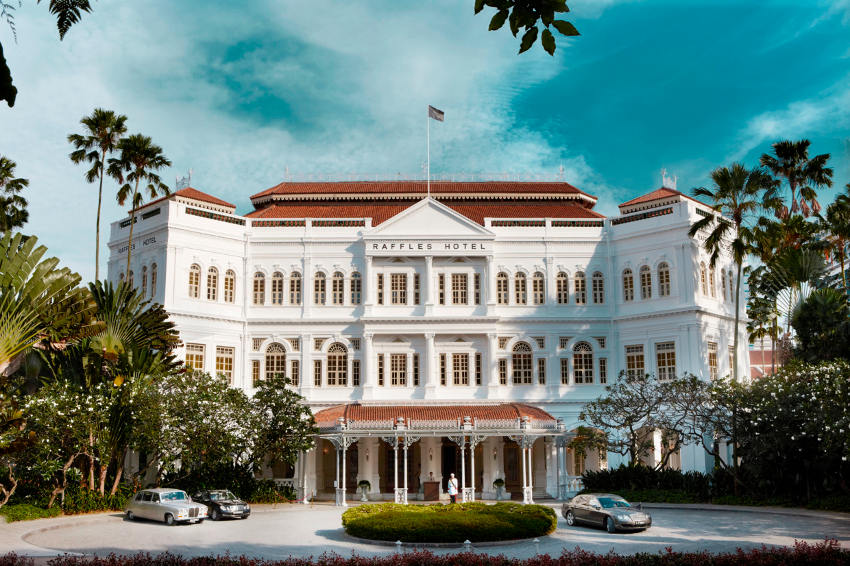 The only thing is, I didn't. True, all of the above statements were, to some extent, correct, but what I wasn't prepared for was a city divided. Torn between its past and its present, Singapore is full of contradictions. Swanky multi-million dollar developments sit alongside grand colonial relics, man-made gardens serve to illustrate natural beauty and the air-conditioned shopping malls cast long shadows over bustling multicultural markets.
Take the new Gardens by the Bay for example. The result of a government initiative to introduce more green space onto its precious reclaimed land, the result is 135 acres of weird and wonderful botanics. 'Supertree Grove' of vertical forests which harvest solar energy by day and provide a light show by night to accompany the 'Garden Rhapsody' – a performance of original music inspired by the rainforest. There's also a 'Cloud Forest' (or a cool-mist conservatory to you and I) and a Flower Dome, in which the temperature is maintained at a balmy Mediterranean climate. In here you can feel like you're still in Europe when you're actually in Asia – it's the 'Singapore' of the gardens, if you will.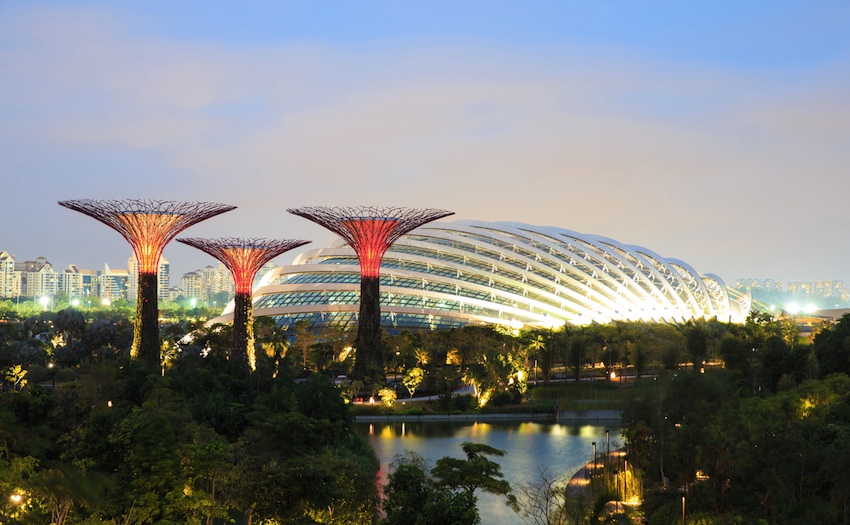 Meanwhile across town, the Botanical Gardens, which were established in 1822, provide a more traditional take on the idea. Here you can walk sedately amongst the vegetation, stopping off to rest in the Bandstand and admire the avian residents of Swan Lake. But though it's more European in nature, its flora and fauna are predominantly Asian, and the main attraction is the Orchid Garden filled with a staggering variety of tropical beauties. It's a very different vibe to the Gardens by the Bay, yet together they serve as horticultural manifestations of the duality of Singapore – old and new, western and Asian, authentic and artificial.
Of course, there are places which encompass all these juxtapositions. The Fullerton Hotel, for example – the old General Post Office now reincarnated as a luxury five star hotel – or the Asian Civilisations Museum, which houses eastern history in the western Empress Palace Building or, as it was known in its earlier days, the Government Offices. You can't fail to miss the irony, and indeed the tourist industry seems to capitalise upon it. The Singapore River Cruise, for example, takes tourists on a traditional bumboat tour of the city, gliding past skyscrapers and historical buildings as you sail down the Singapore River.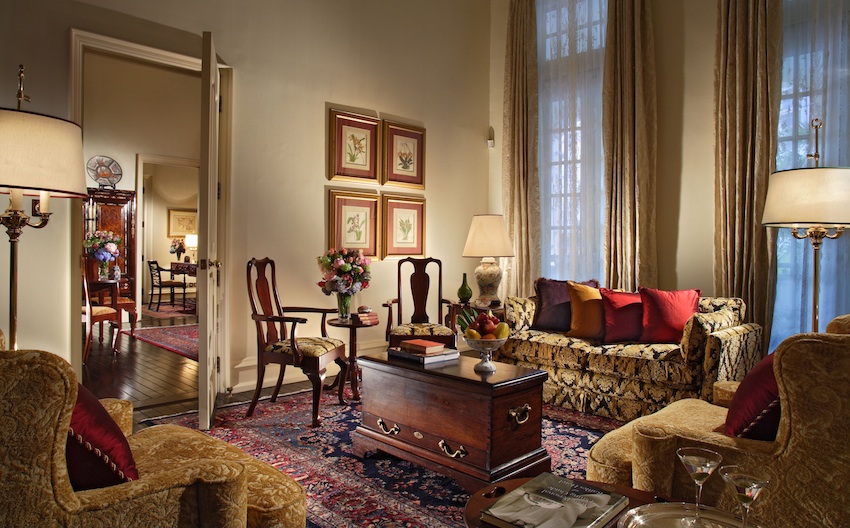 Yet it's not just architecturally where these contradictions lie; Singapore is dichotomous in its very identity. Despite being a multicultural Asian powerhouse racing full throttle into the future, it still retains English as its first language and residents live within the confines of a stiff, straight-laced sense of British propriety: no littering, no spitting, no jaywalking, no chewing gum. Singapore has been independent now for over 50 years, yet it would seem that its British roots aren't so easily forgotten.
Nothing, though, embodies this lasting British legacy quite as well as the iconic Raffles Hotel, which the Singaporean Government declared a 'National Monument' back in the eighties. Named after the city-state's British founding father, Raffles is the grande dame of luxury accommodation here, having well and truly stood the test of time. Although it might no longer overlook the beach as it once did (land reclamation strikes again), it still retains much of its former grandeur. Tourists flock here for high tea, served amongst the white marble flooring, deep mahogany furniture and gently swaying palm trees of the Tiffin Room – so colonial, so English, so Raffles!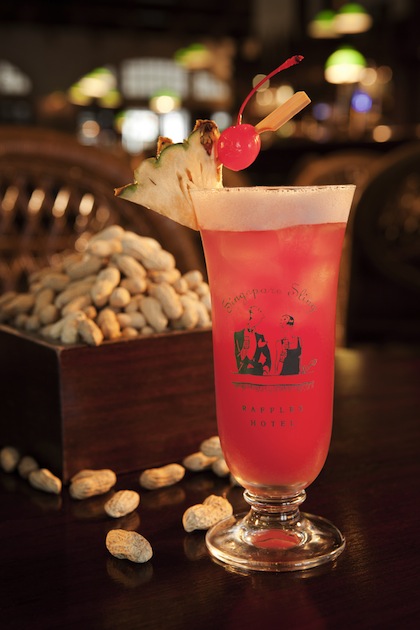 Of course, they come for the Singapore Slings too. Said to have been invented here by barman Ngiam Tong Boon so that respectable ladies could drink gin in the disguise of a fruit punch, these cocktails are the very tastiest of tourist traps. The Long Bar where you'll find them still offers its own scandals – here is the only place in the city where you are permitted to litter, discarding monkey nut shells on the floor as the old colonial punters would have whilst slurping on a Sling. Look up and you'll see rattan fans above you, evoking the punkawallers of yesteryear as they waft air, albeit electronically. Apparently even the air-con here seems to be lost in time.
Those staying in the actual hotel, however, can expect a more authentic experience. 'To have been young and to have had a room at Raffles was life at it's best,' declared James Michener, and it's easy to see why. Here all the rooms are suites, and each one comes with its own dedicated butler who, at the push of a button, will cater to your every whim. And when you do leave the hotel, you're chauffeured around in a classic Bentley limousine, complete with its own miniature Raffles flag flying on the bonnet.
It's unapologetic luxury, and one which has been appreciated by many famous faces over the last 125 years – Joseph Conrad, Rudyard Kipling, Somerset Maugham, Charlie Chaplin, Noël Coward and Ava Gardner all stayed here, and the hotel's 'Hall of Fame' is plastered with black and white photographs of its famous guests. International leaders and touring royals, fashion moguls and Hollywood's hottest, they're all here in this visual who's-who of popular culture. The only similarity between the images? The hotel in the background, a constant amidst Singapore's blurred past and present, and an enduring monument to the city's timeless appeal.
View Hotel Info, Rates & Availability
For more information about Singapore, visit the Singapore Tourist Board, including details of attractions and upcoming events, visit the website.
And coming soon, in the wake of Asia's 50 Best Restaurants Awards, Larry takes a culinary tour round Singapore, from the hawkers to the high-end…