The impressive South Lodge near Horsham in Sussex was a private residence prior to opening its doors as a 89 bedroom luxury hotel in 1985. Having once boasted Sir Winston Churchill as a regular guest, when you think about it, the decline of the aristocracy was definitely a good thing…
Set within 93 acres, the hotel boasts sublime views over the South Downs which residents are invited to enjoy at leisure in the comfort of their own suites, whilst sipping cocktails on the terrace or slumped decadently in one of the double-deck chairs on the lawn. With a contemporary yet classic décor reflecting the property's Victorian heritage and the original owner's obsession for horticulture, there is a sense of tranquillity and sheer Englishness that even the distant hum of the M23 can't dispel. In many ways, this distant drone only enhances one's enjoyment and reminds you how lucky you are not to be driving to or from work during rush hour.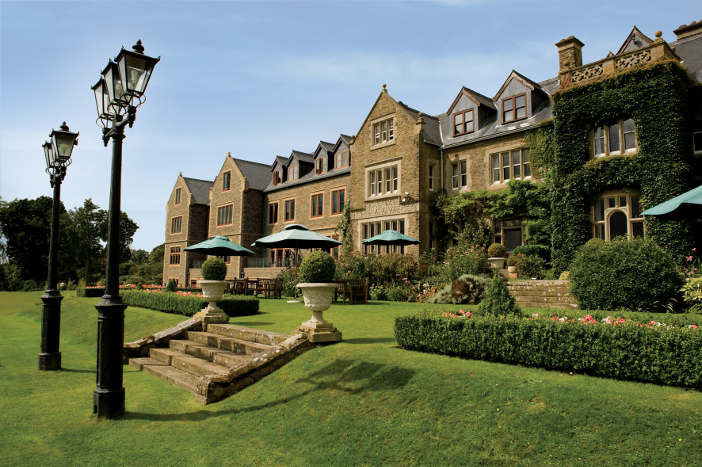 The only thing one has to worry about is what to order for dinner, and that is becoming an increasingly difficult decision to make with two award-winning restaurants to choose from; the intimate one Michelin-star The Pass, with Matt Gillan at the helm, which embraces the concept of the 'Chef's Table' and allows you to see the brigade of chefs preparing your food, or the more traditional The Camellia where Head Chef Stephen Edwards serves seasonal and contemporary European cuisine.
Less than a year ago the hotel was celebrating Edwards making television, and in a small way, culinary history, on him becoming champion of MasterChef: The Professionals 2013. Since the days of Loyd Grossman, even the most snobbish foodie has succumbed to an evening dose of the show and one has to respect a chef for lifting the trophy, if only for having endured 6 weeks of relentless challenges, including working in renowned international kitchens, cooking for a room of 30 Michelin-starred chefs and (perhaps hardest of all) trying to impress the intimidating Monica Galetti.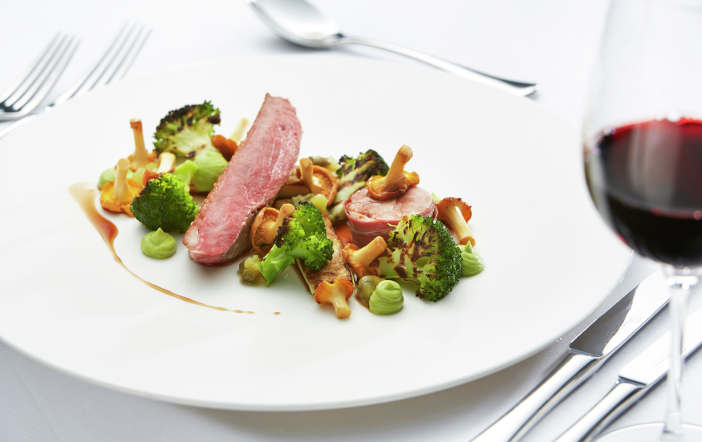 Edwards first joined the five star establishment as a Junior Sous Chef at The Pass, before being promoted to head chef of their main dining room, The Camellia, in 2012 and, having received the full support of the hotel's management (part of the Exclusive group) for taking part, Edwards is currently rediscovering all the high points of his experience with 'The MasterChef Journey' five course tasting menu – allowing guests to sample some of his most notable dishes. Besides tantalising diners with the briefest description of ingredients, there is a reminder of which episode each dish featured on should you decide to watch them again. Whilst this may all seem like a gimmick devised by the hotel group's savvy marketing team, the skill of this talented young chef is nigh on impossible to find fault with; Edwards' food combinations are so vibrant, well-balanced and exquisitely prepared that it's a journey irrelevant of whether or not you've ever seen the show.
A particular highlight was the second course, entitled 'Caponata ala Damien Hurst'; an explosion of Mediterranean flavours, colours and textures – taking you from the sweetness of carrot purée and glistening raisins and contrasting them with al dente baby artichoke, silky smooth white onion purée and striking black olive crumbs. A stunning and moreish dish that would have made a wonderful homage to the artist if only the menu hadn't misspelled Hirst [Corrected since the publication of this article. Ed.]. Still best known for his rather grotesque work, 'Mother and Child', I was almost braced for half a cow for the main course. Instead, the softest fillet of beef imaginable was presented to me, garnished with quinoa, crispy mini onion rings, mini leeks and an intense jus – more of which was served alongside (hallelujah), and which went perfectly with the Sancerre Pinot Noir chosen by Head Sommelier Dominic Roberts.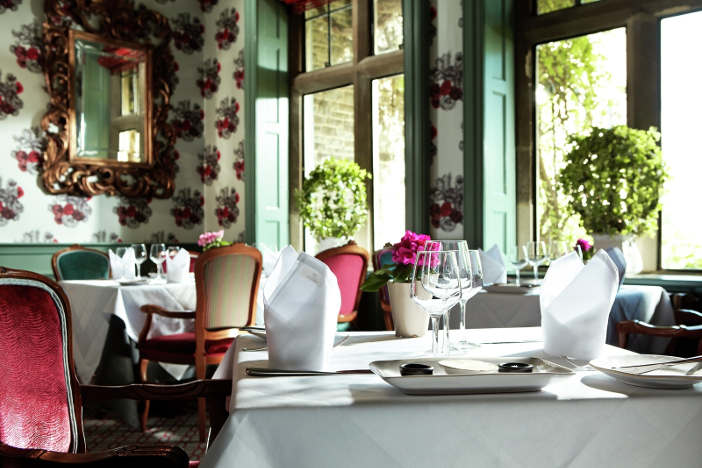 The Pass and The Camellia are two vastly different experiences that both lend themselves to the overall reputation of South Lodge and make it a destination hotel for food lovers. It might not have a spa yet, but it does promise to pamper your taste-buds. There is only one solution to having to choose between restaurants; why not stay the weekend and sample both?