A long-established, family-owned hotel of repute comes under the scrutiny of Nick Hammond, where, unsurprisingly you may feel, he pays particular attention to the whisky bar…
You may recall this hotel thanks to the living wall of greenery growing up one side of it. I shall remember it because of the stonkingly good whisky bar. The Athenaeum, facing Green Park on the corner of Down Street, is one I'd like to add to my rota of outstanding hotels in London. Ones where they remember your name, have long-standing and much-loved members of staff, where tradition means something, as does quality.
Take Jim, for instance, who's a great top-hatted bear of a man and who has been cheerfully guarding the entrance to the hotel for as long as I've been walking past it; take Operations Manager Evan Willemse, who nipped off to find me a special Bourbon he'd encountered and which he thought I might appreciate; take Whisky Sommelier Ivo Silva. He looks after the aforementioned stonkingly good whisky bar.
During the day, the bar stands sentinel to the restaurant, with an enormous truckle of cheese upon it for the delectation of guests. But it's by night that the bar really comes to life – and that's when Ivo turns up.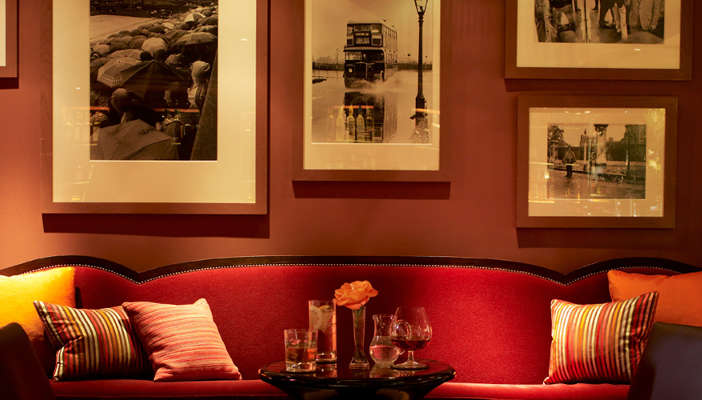 Of Portuguese extraction, he has a passion for the water of life. It so happens that he and I spend a good couple of hours discussing the stuff, picking bottles off the shelf for a sniff here, a taste there. You'll find your tipple of choice here, no problem, but if you are keen to experiment, then Ivo's your man. His passion for his subject is infectious though not overbearing and he's not short of suggestions for new and unusual samples and pairings, or to recommend a twist to an old favourite (such as adding six mint leaves and 20ml of elderflower cordial to Hakushu and soda for a subtly different, but impressively refreshing Highball).
All this Scotch-based badinage is a delightful way to wind down my evening which began with a glass of Champagne and a chat with staff at the weekly Guest Cocktails. Each week, various members of staff drop by the lounge for a glass of something enlivening and the chance to chat to guests who happen to be in the vicinity. All free of charge and just another example of an ethos that has discovered there is life beyond rack rates, occupancy and turnover.
I didn't dine in the restaurant on this occasion, but I did sample the kickstart of breakfast, which couldn't be faulted. The pot of coffee was decent too, which is unfortunately not as commonplace as it should be.
Remarkably, in such a central location, there is even a spa at The Athenaeum; a sauna, steam room and two wooden jacuzzis reminiscent of whisky distillery washbacks. Just nip down from your room, grab a dressing gown and enjoy the facilities – free of charge. Treatments, of course, are extra.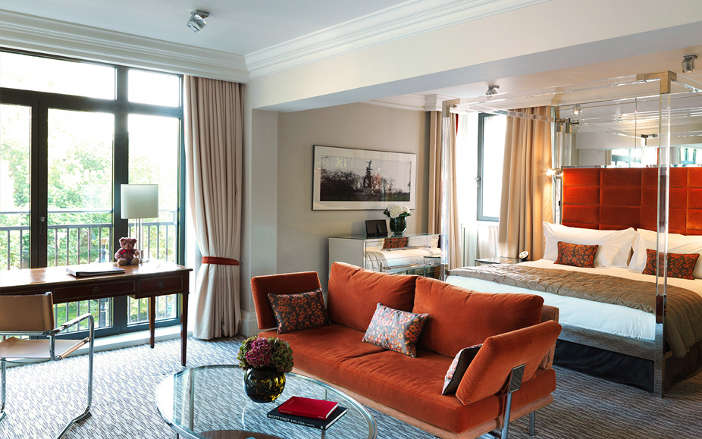 Common sense prevails in your suite, too. Soft drinks and snacks are yet again, free of charge. No exorbitant money grabbing here. If, like me, you fancy a Diet Coke and a KitKat in front of the cricket (Sky Sports included at no extra cost) then help yourself. The ubiquitous but nonetheless useful Nespresso machine is also available in my Green Park suite, which does indeed look over the Park – although on this squalid afternoon I can see little more than the miserable pigeon hunched up outside the window.
There is a more than adequate iron and ironing board (I visited a hotel recently where there wasn't one to be had in the whole place) and loyal readers will know I put a good deal of store in the shower facilities on offer. I am pleased to report these are exceptional – a walk in wetroom shower is big enough for at least eight. Alas, there's just little old me on this occasion.
Of course, in the interest of impartiality, I am behoven to report that other means of cleanliness are available. If you want to watch telly in the bath, for instance, this is catered for, and there are Bose speakers, iPod docks, cordless phones and plenty more. Oh, and free wifi. If you'd like a different pillow, choose one from the pillow menu. The bed is large, comfortable, the curtains substantial and any outside noise non-existent.
As I say, The Athenaeum is up there with the best. I shall add it to my (imaginary) rota of personal favourites and stay there (in my imagination) often on my travels to the capital. In reality, I will pop back, pull up a stool and spend an hour or two at the altar of Ivo's chapel of whisky.