Something that the Empress of Blandings and I have often found – being non-drivers – is that the taxi drivers that we end up tend to be of an eccentric bent. The one who ferried us from Bath to Hunstrete, where the latest in the litter of Robin Hutson's Pig hotel group is located, proved to be barking mad. We were told, in the 20 minutes or so that we were in the car, that he was an accomplished pig breeder; that he moonlighted by driving a horse and cart for wedding ceremonies; and that he specialised in housing particularly dangerous Rottweilers, a couple of whom he had been forbidden to adopt, had done so anyway, and then had nearly been attacked by them when they broke through the protective fencing in the back of his car.
'Someone's had their Weetabix', the Empress breathed as we were finally abandoned by this strange and dubious character. And yet, if this was a test, we had certainly passed it, as it was with some delight that we saw the third Pig hotel, after earlier outposts in Southampton and Brockenhurst. Hutson, formerly the Hotel du Vin supremo, has taken the former Hunstrete House, a Georgian manor house that was once owned by the Von Essen group, and thoroughly rustic-ified it.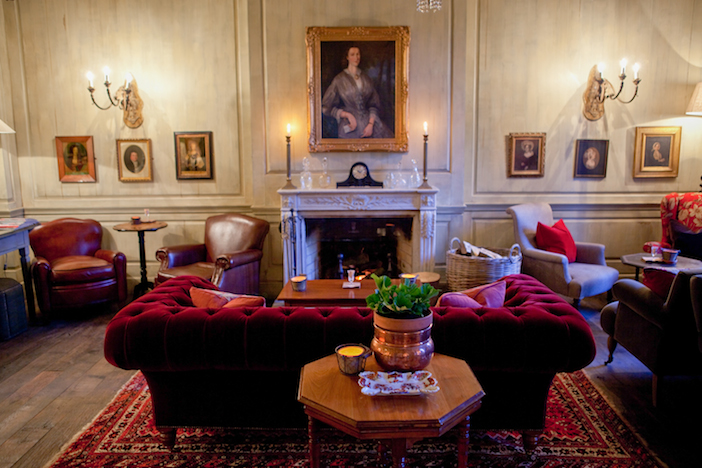 Those who have enjoyed sojourns in the original Brockenhurst pad will know what to expect. The public rooms rejoice in elegantly mismatched furniture, quirky and unusual décor on the walls (animal heads, both real and false, are to be found in abundance here) and, of course, the endlessly friendly and warm staff, who seem genuinely pleased to be working in such a beautiful and charming environment. Nothing is too much trouble – one gets the impression that the most outlandish of requests would be greeted with a happy smile and a jolly 'We'll do our best.'
The rooms are, of course, impeccably comfortable. The ones in the main house are unusually spacious and well appointed, and at very reasonable prices too – a 'snug' room begins at £139 for midweek stays, rising to a still far from bank-breaking £169 at weekends. Even the lavishly appointed and luxurious hideaway room that we were staying in – 'The Hide', which featured an upstairs bathroom that could easily have doubled as a sitting room, so comfortable was it – can be had for a reasonable £209 during the week. That is, of course, if you manage to get past the growing stream of celebrities and well-heeled locals who have taken to the place with alacrity; the place was treated as a home from home by many a rocker at the Glastonbury Festival, although the staff's discretion means that we don't have any scurrilous stories to report, alas.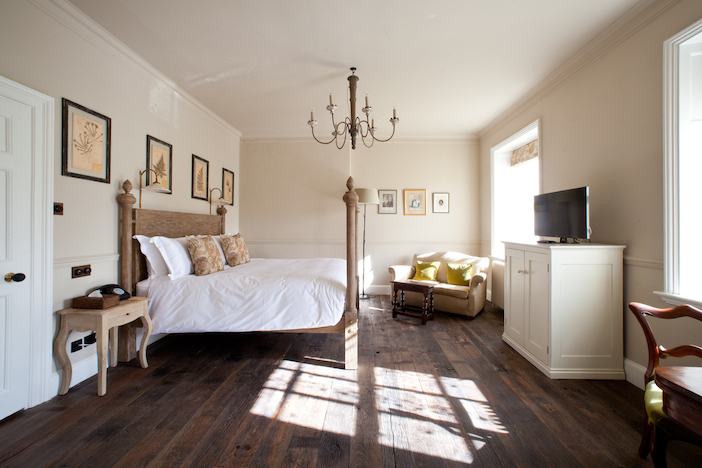 There are some pleasant walks to be had round the kitchen gardens before dinner, where we see many of the vegetables and herbs that will later be used in chef Kamil Oseka's 25-mile menu – the distance refers to the provenance of the delectable food that's served up in a beautiful dining room that, as at Brockenhurst, is a mixture of shabby chic in the main room, and glorious light in the conservatory adjoining it – a recent, and highly welcome, addition to the building.
The food is, unsurprisingly, sublime, whether it's the 'piggy bites' of chorizo that begin dinner over a cocktail, home-smoked salmon or a sharing plate of pork belly that rendered both the Empress and I quite speechless with a mixture of delight and exhaustion. This is not a place for those without hearty appetites.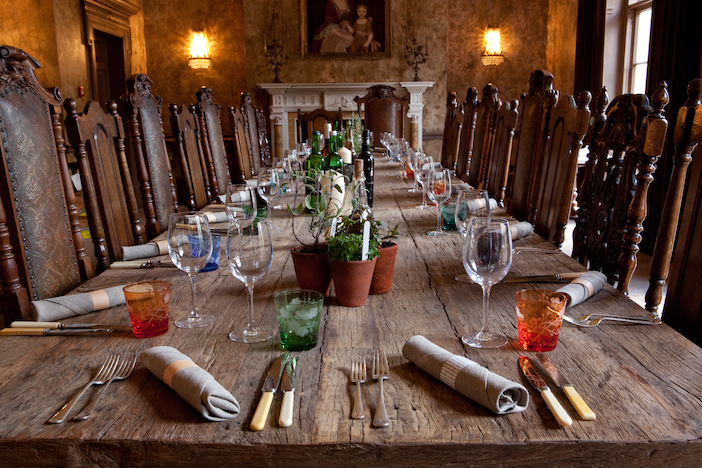 After an excellent night's sleep – the beds here are some of the hardest to leave I've ever slept in – a superb breakfast awaits, with the 'Pig Out' full English my own repast of choice. And then, after a visit to look at the pigs, it was time to take a very reluctant leave from the hotel, with only a stated desire to return keeping us going. But it was another wonderful experience, and it trod the fine line between maintaining the standards of the original Pig and being very much its own beast.
We got into the taxi – a lavish, large affair – and prepared for the journey back to Bath. The driver seemed taciturn but amicable enough. We relaxed, happy and replete.
'I'll tell you something, I used to keep pigs…'
Hunstrete House, Pensford, nr Bath. 01761 490490. First Great Western offers advance single fares from London Paddington to Bath from £12. Visit the website for more information, or call +44 (0)8457 000 125.